Apple is yet to officially start selling the redesigned iPhone X globally and the iPhone 8 and iPhone 8 Plus in some markets, but analyst Ming-Chi Kuo is already out with reports about 2018 iPhones. In a report for KGI Securities, Kuo notes that Apple is reportedly considering adding TrueDepth front-facing cameras and Face ID across all iPhone models.
According to 9to5Mac, Apple is facing technological hurdles in embedding a fingerprint sensor under the display and sees potential in Face ID for applications beyond unlocking the device. Kuo also notes that Face ID will be brought to all iPhone models only if it is well-received by iPhone X buyers. Face ID is currently limited to iPhone X, which is expected to start shipping from November 3.
If Face ID fails to get a good response from consumers, then Apple will shift focus to putting an under-display fingerprint sensor or Touch ID. Kuo adds that developing an in-display Touch ID technology is challenging because the 3D Touch module makes the entire display panel thicker, reducing the accuracy and scan through rate of fingerprint reader. Apple, however, is expected to overcome these challenges and demonstrate an under-display fingerprint scanner.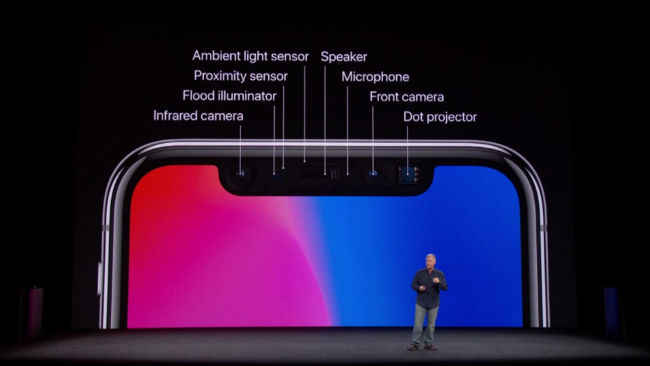 Qualcomm is the only technology company to demonstrate a working prototype of an under-display fingerprint sensor. The company used a prototype Vivo smartphone to showcase the technology at MWC in Shanghai earlier this year. Samsung is also reportedly investigating the feature but is not expected to debut until second half of next year.
Kuo's report makes it clear that even Apple is not sure about the reception of the new Face ID among iPhone X buyers. If it fails to convince consumers that facial recognition is the next wave of biometric authentication, then it will have to fall back on Touch ID for future iPhones. Kuo recently remarked that the iPhone X is cannibalising the preorders of the iPhone 8 and iPhone 8 Plus and the Apple Watch Series 3 is off to a great start.