Highlights:
Google releases Android Q Beta 1 for all Pixel devices.
The company highlights some new features of the upcoming OS.
More information on Android Q will be revealed in May during Google I/O.
Google has released the first beta of its latest Android Q operating system. While we will all try and keep guessing what it's going to be named (my guess being Quinoa, as Google could use some healthy food names), the company has detailed some of the most major features that are brought along with the new OS. So, let's dive right in to explore what's new in Android Q and how it builds upon the existing Android P OS. Google says that users will see a number of new security and privacy features in Android Q as it draws from the company's current efforts like Google Play Protect and runtime permissions. Since foldable phones seem to be one of the possible futures for smartphones, the company has also added enhancements for foldable devices.
Google has released the Beta 1 of Android Q for those who want to start working on it at an early stage. There's also a preview SDK for developers, and one can download and install the new Android Q Beta 1 on any Pixel phone. The company has decided to retain support for original Pixel 1 series of smartphones and one can enrol their Pixel device here to take an early look at the Android Q OS. As always, detailed information and other major features will be announced by Google at its I/O in May. Alongside the above-mentioned features, there are also new additions like APIs for connectivity, new media codecs and camera capabilities, NNAPI extensions, Vulkan 1.1 support, 'faster' app startup, and more.
Privacy Centric
Google, in its blog post, emphasises a lot on how Android Q has been designed and built on top of privacy protections that are already available in the Android OS. With the new OS, one can expect more enhancements put in place to enable them to retain control over what data is being accessed, and by which app. Two points have been highlighted by Google in its blog post, first one is of a user having more control over their location data and the other one is a summation of new privacy protection features in the new OS.
Finer location data access control: Detailing on how users will get more finer control over location data with Android Q, Google says that apps will only be able to get location data access when a user permits it. However, this is an existing feature. Adding to this, Android Q users will be asked if they want to enable location access to an app at all times or only when the app is in use.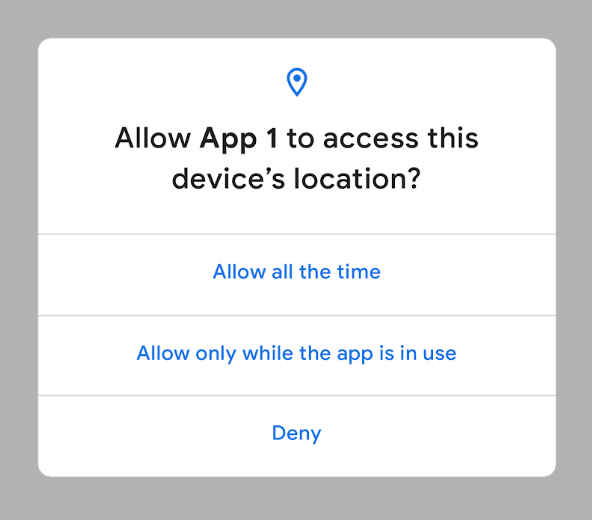 The addition of the latter second option is surely a good way to ensure that a background app isn't able to access a user's location data. "For example, an app asking for a user's location for food delivery makes sense and the user may want to grant it the ability to do that. But since the app may not need location outside of when it's currently in use, the user may not want to grant that access," explains Dave Burke, VP of Engineering at Google.
Other privacy-centric features in Android Q: Other updates to Android Q enable users to control an app's access to the Photos and Videos or the Audio collections, via new runtime permissions. Addressing the problem of some attention hungry apps that jump to the foreground, Android Q will prevent such apps from launching an Activity in the background. Access to device identifiers like IMEI, serial number, among others are also being limited. on Android Q, by default, a device's MAC address will be randomised when connected to different Wi-Fi networks.
An engaging OS:
Google has doubled down on providing better support for foldable devices with Android Q. Some of the major issues plaguing foldable devices right now is the implementation of smooth and consistent UI across the OS when switching between different form factors. With Android Q, changes to 'onResume' and 'onPause' are made to being better support for multi-resume and notify an app when it is in use. The working of 'resizeableActivity' manifest attribute has also been tweaked to enable developers manage how their app displays on foldable and large screens.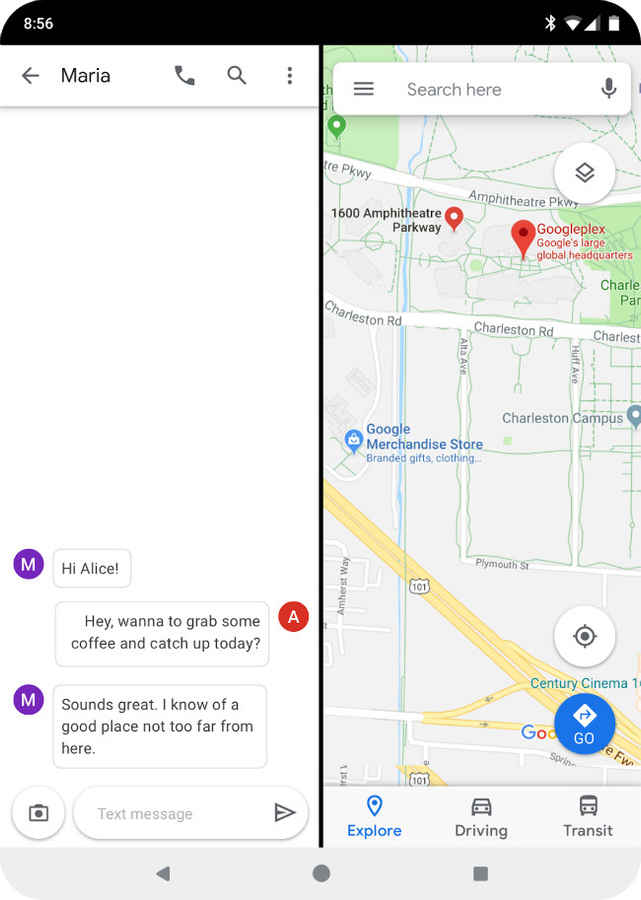 A new feature to make sharing content and files in Android Q called 'Sharing Shortcuts' is being introduced. It is aimed at enabling users to quickly share files with others. There's also a new Settings Panel API so that developers can enable access to some key system settings directly in the context of their apps. The new feature is a floating UI, based on Slices option, which debuted with Android 9 Pie.
Connectivity improvements:
Google says Android Q will improve an app's capabilities using Android's Connectivity stack and new connectivity APIs. In Android Q, protection is improved around those APIs that require COARSE location permission, like Bluetooth, Cellular and Wi-Fi by requiring the FINE location permission. There is also addition of support for new Wi-Fi standard, our guess is Wi-Fi 6, along with support for new WPA3 and Enhanced Open standards for improving security when connected to home, work and open or public networks. There are also optimisations to peer-to-peer and internet connectivity, along with the addition of a new Wi-Fi performance mode that enables selection of adaptive Wi-Fi in Android Q by opening high performance and low latency modes.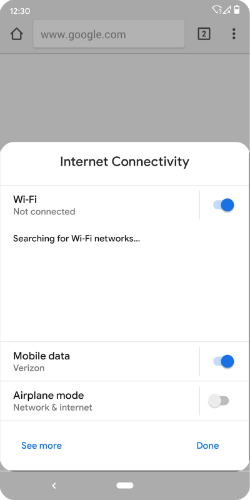 Dynamic depth format for photos:
Google is introducing a new Dynamic Depth open format with Android Q. Third-party apps will now be able to request a Dynamic Depth image that is said to enable specialized blurs and bokeh options. The company says the depth data can also be used to create 3D images or support AR photography use-cases in the future.

Additional features:
There are many other new features that Android Q brings to the table, however, we are summing some of the most important ones here. New codecs have been introduced to the OS like the open source AV1 for video, audio encoding via Opus that is optimised for speech and music streaming, and also native HDR10+ support for high dynamic range video on products that support it. Native MIDI API will also be included for apps that perform their audio processing in C++. To enable a faster operating system, Google has made improvements to the ART runtime, which is at the core of Android. The Neural Network API has also received a boost with a slew of performance optimisation.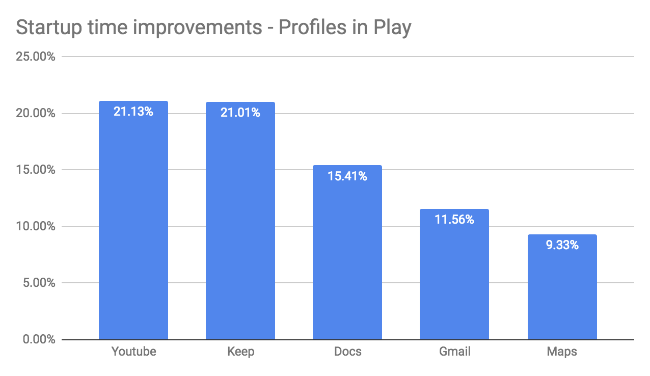 9to5Google claims that the image below is the timeline for Android Q releases. As per the image, there are going to be six betas for the Android Q with beta 5 and 6 being 'intended release candidates.' Beta 1 through 4 are said to be for testing purposes only, so we suggest you think twice before installing them on your Pixel, if it's a daily driver.

You can read about what's new in Android Q here.
Related Reads:
Android Q may bring system-wide Dark Mode: Report
Android Q beta will be available to even more phones this year: Google