Working from home?
Don't forget about the most important equipment in your arsenal
Click here to know more
We already know that Sony will be there at MWC 2017 and now we may have had the first glimpse of its upcoming flagship, the Sony Xperia X2. Going by the leaked images, the Sony flagship could have a large, curved and nearly bezelless display. The rendered image also suggests that the phone may not flaunt Sony's logo up front to maximize screen-to-body ratio. In the image, slight indents can be seen on the right of the phone, suggesting the location of the volume rocker and power button. However, beyond that, we are still in the dark about the specifications of the smartphone.
A previous rumour had suggested that Sony might be bringing five new smartphones at MWC 2017. Out of these, two will be mid-range devices powered probably by MediaTek's Helio P20 SoC. As for the flagship smartphone, rumours suggest that it will have a 5.5-inch 4K display, taking the pixel count to 802ppi. The device could be powered by a Qualcomm Snapdragon 835 SoC and paired with 4GB or 6GB of RAM. In addition, Sony may introduce its new IMX400 camera sensor on the new phone.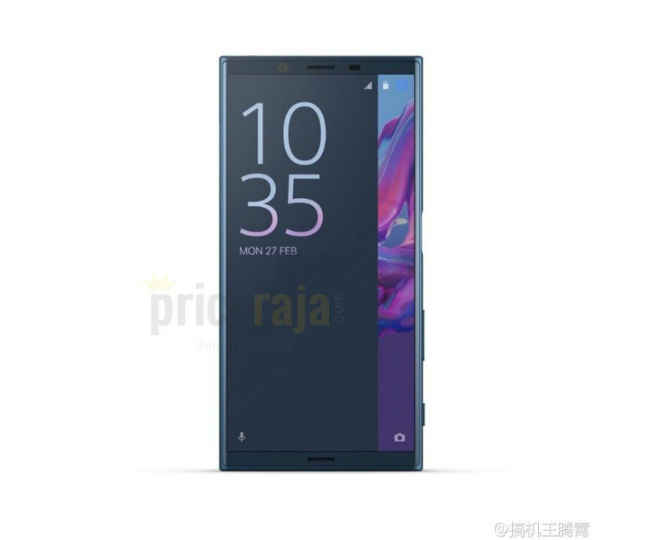 In a previous leak, we also got a look of the upcoming Sony smartphone likely to become the Xperia XA successor. The phone was suggested to run on MediaTek Helio P20 SoC, 4GB RAM and Android 7.0 Nougat, along with a 23MP rear and 16MP front cameras.
Moto, LG, Huawei and other smartphone manufacturers will also be announcing new products and technologies at MWC 2017, alongside Sony, all of which gets underway in a couple of days. Watch this space for more.
Via: PriceRaja