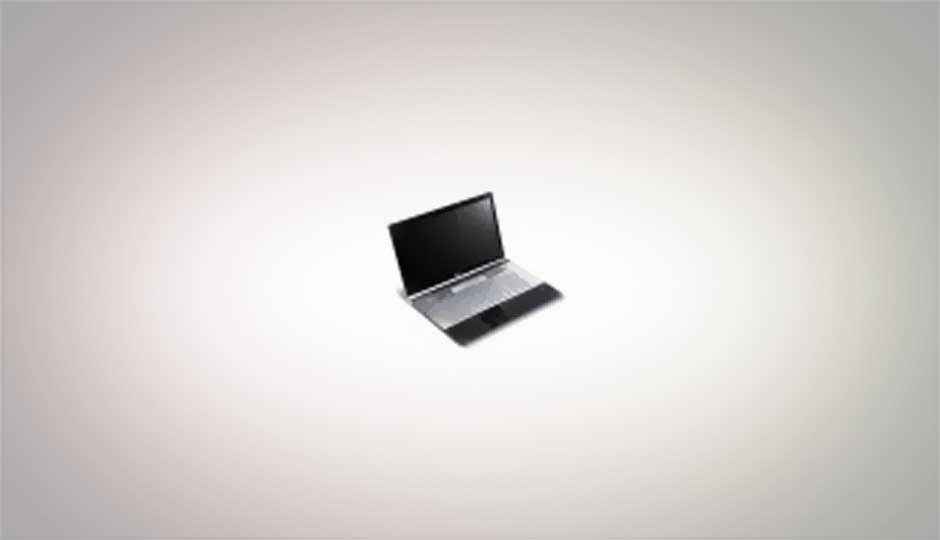 Acer is not letting new processors from AMD and Intel pass it by, as it launches laptops that range from $450 to $1,600.
Las Vegas –Every time that Intel or AMD announces new chips, Acer is always eager to show its support. At CES 2011, the company launched several laptops based on Intel's next generation Core processors, codenamed Sandy Bridge. The Acer Aspire AS5750, AS7750, and AS8950 will all showcase one of Intel's newest single-die processors, although Intel isn't the only one launching a single-die chip: The Acer Aspire AS5253 is based on AMD's latest Fusion APUs, featuring both processor and graphics on a single-die, in addition to a cellar price.
The biggest laptop in this group is the Aspire AS8950G, an update to the almighty Aspire AS8943G-6782 and a media center laptop equipped with a quad core processor. Acer continues the quad-core tradition by swapping in the latest Intel Core i7-2630QM (the "2" denotes 2nd generation). Combined with 8GB of DDR3 memory (upgradeable to 16GB), "the new 2nd generation Intel® Core™ i7 Processor delivers approximately a 20 percent overall performance gain, while its graphics subsystem delivers performance comparable to an entry level discrete graphics card.", says Preeta Anil, a representative from Acer's Product Marketing. If the integrated graphics won't cut it for hardcore gamers, the AS8950 also ships with discrete graphics—ATI's latest Mobility Radeon 6850, with 2GB of video memory.
The AS8950G launch coincides with Dolby's optimized Acer CineSurround sound system that includes five built-in speakers and a dedicated subwoofer. It features dual hard drive support, each one a 750GB drive, for a total of 1.5 Terabytes. A 1,920-by-1,080 resolution on its 18.4-inch widescreen wouldn't be complete without the built-in Blu-Ray drive. And the dual-mode touchpad that came with the AS8943G is carried over to the AS8950G. It won't come cheap, though, as the AS8950G will cost you at least $1,599 when it ships.[RELATED_ARTICLE]
The AS5750 and AS7750 are 15 and 17-inch desktop replacements, respectively. They, too, will feature the Intel Core i7-2630QM (2 GHz) quad core processor and up to 6GB of DDR3 memory, but will have different graphics chips: The AS5750 will house nVidia's latest GeForce GT 540M, while the AS7750 will get the ATI Mobility Radeon 6550 or 6660 graphics. Both laptops can switch between the integrated graphics and their respective discrete chips.
With features, the AS5750 comes with a 750GB hard drive, HDMI port, and Dolby's Advanced Audio v2. Because it's a 15-inch widescreen, the AS5750 is stuck with the boilerplate 1,366-by-768 resolution. The AS7750, meanwhile, scales the resolution to 1,600-by-900 because of its 17.3-inch widescreen, and will have Blu-Ray configurations. Prices aren't outrageous, as the AS5750 starts at $899.99, while the AS7750 will sell for $1,029.99.
Dirt cheap laptops are available if you walk into any computer retail shop, but to announce a 15-inch laptop for under $500, at the biggest computer trade show this year, is almost unheard of. The Acer Aspire 5253 rocks AMD's latest Fusion technology – the E-350 (1.6GHz) APU. It comes with 4GB of DDR3 memory and an ATI Mobility Radeon 6310 graphics. It's as a cheap as a netbook, except you're getting a roomy 15.6-inch widescreen and an HDMI port. It's a full size laptop, starting at just $449.99.

Copyright © 2010 Ziff Davis Publishing Holdings Inc.