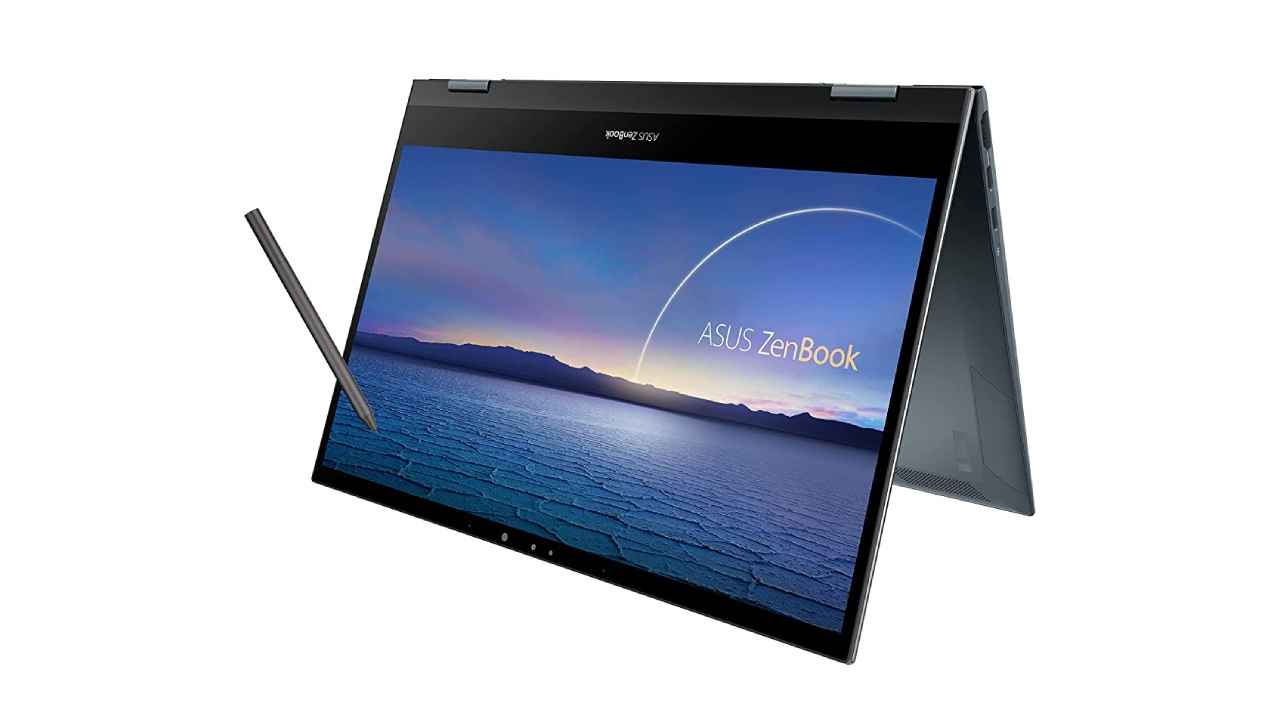 Creators need laptops that can help them be at their creative best, no matter what applications they may use. Having a touchscreen display is a must for creators, as it makes handling and using applications a lot easier, especially for digital artists. Some laptops even come with pen-touch support, making for realistic drawings and hassle-free control over fine details. For design and creative purposes, a laptop with good specifications and touchscreen support is a must-have. So, if you're looking to up your creative game, then these are some laptops that should be ideal for you.
ASUS ZenBook Flip 13 OLED
How do you make an OLED display even better – put it on a 2-in-1 convertible that can also be used as a touchscreen tablet! The Asus ZenBook Flip does that in a promising manner. The 13.3-inch display is great for use with one hand and delivers a great media consumption experience. Artists, creatives and designers in need of a portable, lightweight, touchscreen laptop can consider this as an option – it's got 11th generation Intel i5 CPU, 8GB of RAM, 512GB of SSD storage, and 32GB Optane Memory, which boosts regular memory speeds. Asus also promises 10 hours of battery backup on the ZenBook Flip.
Lenovo Yoga C640
Here's a 2-in-1 laptop that supports stylus pen input, letting you add fine details with the help of a pen to your digital creations. The screen is a 13.3-inch display, which is compact enough to be comfortably used in tablet mode. With the help of this, you can step out, sit with nature and let the creative juices flow while the laptop enhances the way you do things. There's a full HD panel, owing to which you get detailed images and art results. Powering all your creative applications and design uses is an Intel Core i5 processor coupled with 8GB of RAM, which makes short work of everyday use as well as design applications. If you have a lot of quick access data, the 512GB of SSD space should come in quite handy.
Dell Inspiron 7415 14 inch FHD Touch Display 2in1 Laptop
This laptop offers 2-in-1 functionality and a 14-inch screen, which is pretty good as having a larger screen helps you see more and do more at once. The panel is full HD resolution and ensures that videos, photos and other media appear rich and vibrant. The 14-inch touch screen panel is also capable of identifying stylus pen input, which makes it a great experience for creators who work with digital art and the likes. To ensure that all digital, intensive applications run seamlessly, there's a Ryzen 5 processor, which is ideal for running core heavy tasks and processes, and it is backed by 8GB of RAM. You can store all your data in the 512GB SSD, which grants you quick access to files.
Microsoft Surface Pro 6 LGP-00015
If you want a system that's more like a tablet, then the Surface Pro 6 is what you need. It is essentially a tablet with the functionality and software experience of a full-fledged laptop, but with the ease of use, portability and compactness of a tablet. The screen, which can be detached from the base of the laptop is a 12.3-inch panel, complete with I/O options on the sides. The back also houses a kickstand. Since this screen can be used with a stylus pen, it immediately becomes a go to pick for creatives. This is backed by the impressive performance thanks to the Intel i5, and 8GB of RAM. The laptop houses 128GB SSD storage that's pretty fast. The keyboard deck itself can be detached or used as a cover for the screen.