Series 7 Chronos attempts to offer the power of a laptop with the battery life of an ultrabook. Series 7 Ultra joins the Series 5 and Series 9 in the ultrabook market.
Samsung has refreshed its portable PC range in India, with a new laptop and ultrabook series added to the portfolio. The announcement was made at the Samsung Forum 2013 event in Hyderabad today.
The new laptop launched is the Series 7 Chronos. The Chronos has a full aluminum body, and remains very slim at 0.82-inches. The Intel Core i7-3635QM processor, clocking at 2.4GHz with various configurations taking the maximum RAM up to 16GB, will provide the power. The 15.6-inch display has a 1920 x 1080 pixel resolution, and 10-point multi-touch. Samsung has packed in an AMD Radeon HD8870M graphics chip, with 2GB dedicated memory. JBL speakers make their way on to the Chronos, and should stand up to the likes of Beats Audio in HP notebooks and the Skull Candy option that Dell now offers.
No shortage of connectivity options either – 2 USB 3.0, 2 USB 2.0 and HDMI out. The backlit keyboard is a standard spec as well. Samsung claims that this machine will offer up to 11 hours of battery life. You will get the 1TB hard drive as standard across all versions.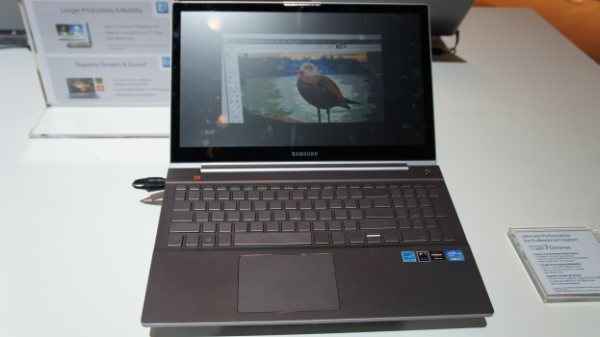 Series 7 Chronos
The Samsung Series 7 Ultra, as the name suggests, is the latest ultrabook from Samsung. This joins the likes of the Series 5 and the Series 9 offerings in the Indian market.
The Series 7 will be available in Intel Core i5 and Intel Core i7 processor options, with RAM options going up to 16GB. The 13.3-inch display has a 1920 x 1080 pixel resolution. The machine also packs in an AMD Radeon HD8570M graphics chip, with 2GB dedicated memory. The storage space is provided by a 256GB SSD. The Series 7 Ultra will offer 1 USB 3.0 port, 2 USB 2.0 ports and HDMI out. Just like the Chronos, the Series 7 Ultra also gets backlit keyboard and 10-point multi touch on the display. This ultrabook weighs 1.46kg.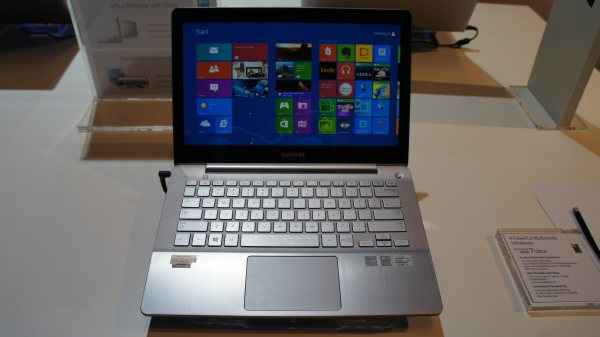 Series 7 Ultra
Both devices will come preloaded with Windows 8 (64-bit) operating system. We await the pricing confirmation for these two devices, along with their variants. We will keep you posted on any updates from Samsung regarding the price tag.