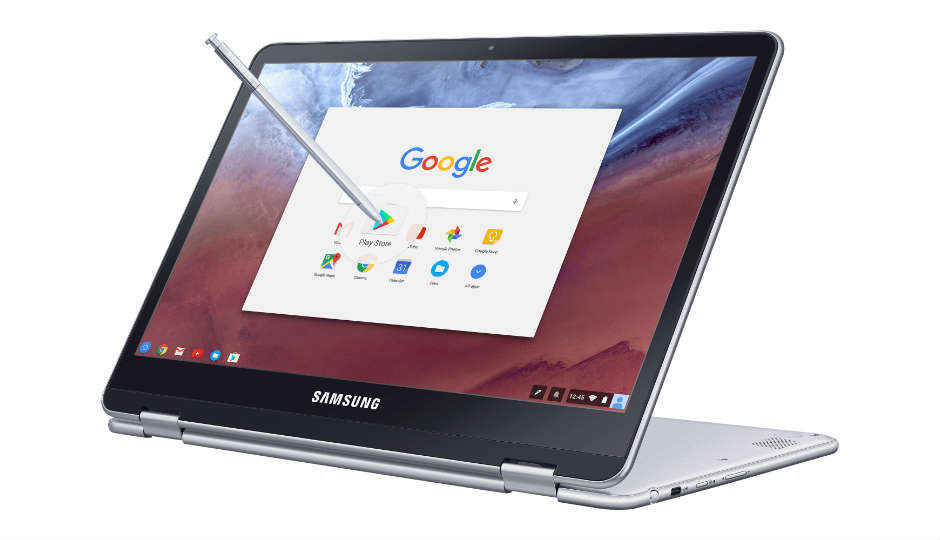 HIGHLIGHTS
The Chrome Repository also suggests that the new device may be powered by Intel's line of Kaby Lake processors
It seems like Samsung may be the next major manufacturer to unveil a new Chromebook. The guys over at Chrome Unboxed have noticed a new device hidden within the Chrome Repository. The new device is codenamed 'Nautilus' and one of the people associated with the device is Jongpil Jung. Not only is Jung's business email address suggest that he works for Samsung, but Chrome Unboxed also notes that he worked on the Samsung Chromebook Plus and Chromebook Pro devices.
Information about the new 'Nautilus' device on the Chrome Repository is scarce at the moment, but certain lines of code suggest that the device may be a 2-in-1 that offers a detachable keyboard. The report also notes that the new device may come with Intel's Kaby lake processor. It is not yet known if and when Samsng may be planning to launch this device. However, it should be noted that the Samsung Chromebook Plus and Chromebook Pro devices were unveiled at CES back in January this year, so it is possible that the company may unveil the device during the same event. It should also be noted that Google is trying to increase the adoption of its ChromeOS by bringing support for Android Apps to the platform.
Chrome Unboxed also notes that the upcoming device might offer the same hardware as the Samsung Galaxy Book, which also offers a detachable keyboard and is powered by a Kaby lake processor. The device is available with up to a Core i5 processor and up to 256GB of storage. It is also available in two variant, one with a 10.6-inch display and another with a 12-inch display. Both support Samsung's S-Pen stylus.