MSI started shipping of its latest Wind netbooks, the Wind12 U230-033 and U230-040, yesterday. Available right now on NewEgg, both netbooks share the following common features: 12.1" WXGA (1333x768) HD 16:9 ratio LCD display, 3.3 lbs weight, Windows 7 Home Premium, 1.3 MP camera, ATI Radeon HD3200 integrated graphics with 720p video decoding, 2GB (expandable to 4GB), 802.11b/g/n WLAN, 3 USB 2.0 ports, 4x1 card reader, and HDMI output. The Wind12 U230 also has MSI's EDS (Ergonomic De-stress) keyboard, which features keys that are 51% larger than those on a standard keyboard, improving accuracy, finger contact range, and reducing stress on fingers and wrists. This oversize keyboard however sacrifices the size of the trackpad.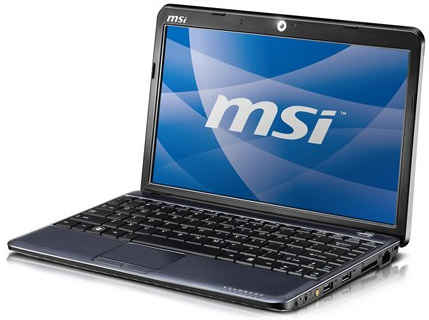 The MSI Wind12 U230-033 has a AMD Athlon Neo MV-40 (1.6 GHz) processor under its diminutive belt, features a 250 GB SATA hard-drive, and currently ships at $429. The MSI Wind12 U230-033 has a AMD Athlon Neo X2 L335 (dual core 1.6 GHz) processor, features a 320 GB SATA hard-drive, and ships at $479.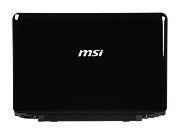 The product has already received predominantly positive customer reviews, who find its processor and graphics card speed to be sufficient, and like its comfortable keyboard, vivid screen, lightweight but sturdy design, and fast boot speed. Battery life at 3.5 hours is also considered sufficient. What customers find not so great is the limit to the screen angle, the small trackpad and buttons, and the fact of no integrated bluetooth.