Nokia has been a shark in the smartphone market lately, with its recent releases. And if rumours are to be believed, the Finnish Mobile giant has been preparing to launch an ARM-based tablet PC aiming for the fourth quarter of 2010, according to a Digitimes Research senior analyst.
The analyst has been talking with upstream component makers and has pointed out that Nokia has already completed about 100 engineering samples ready for testing. The tablet will be manufactured by Foxconn Electronics' Hong Kong-listed handset subsidiary, Foxconn International Holdings (FIH). The tablet's panel size will be either 7-inch or 9-inch and it will be 3G enabled. Despite of the previous rumour that the device will feature Intel Moorsetown platform, it presumbly consists of an ARM processor. The screenshot reveals that Nokia adopted MeeGo as the operating system, which s expected and it is also believed the company will work with its telecom carrier partners for sales.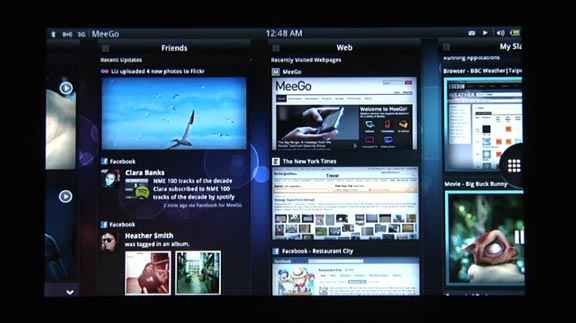 The video below shows the MeeGo UI on a multitouch tablet as demoed at Computex. This one runs on an Intel chip.