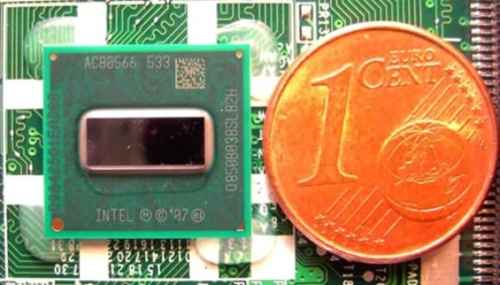 Intel announced the availability of its Oak Trail Atom platform for tablets, convertible notebooks at its spring Intel Developer Forum (IDF) in Beijing yesterday.
According to Intel, around 35 tablets and hybrid designs using the Oak Trail processor are being worked upon and will start shipping from May onwards. Companies such as ASUS, Samsung, Evolve III, Viliv, Razer, Lenovo, Fujitsu, among others have already announced products based on this platform.
The Oak Trail platform comprises the Atom Z670 processor and an SM35 series chipset. The Atom Z670 is a single core (two threads) processor clocked at 1.5 GHz. This processor will support Android, Windows and Intel's MeeGo operating system and is expected to be used in tablets and hybrid devices. The other processor in this line that Intel is pushing for is the 1.2 GHz Atom Z650 meant for devices in the industrial, medical and retail industries.
The Z-series processors are comparatively smaller than the previous generation of Atom processors and consume less power. It's integrated HD decode engine is capable of playing back 1080P HD content as well as Adobe Flash content. Integrated graphics and memory controller are packed onto the processor die. Additional features include Intel Enhanced Deeper Sleep, which helps in saving more power when the device is in sleep mode, and an optimised Intel SpeedStep technology.
The Intel SM35 chipset is built on a 45nm process and supports SATA interface with upto four USB 2.0 ports - we were expecting USB 3.0, an HDMI out and Intel HD Audio.
The Oak Trail Platform is based on the older 45-nm process technology. Intel will most likely showcase the newer Cedar Trail platform based on the 32-nm process technology at the Beijing IDF. Cedar Trail is expected to feature improvements in graphics capabilities, Blu-ray 2.0 support, a dedicated media engine for full 1080P playback. New features include Intel Wireless Music, Intel Wireless Display, PC Synch and Fast Boot.
So we should be prepared in the second half of 2011 to be bombarded with more tablets and low power hybrid devices sporting the new platform. Shown below are some devices based on this Oak Trail platform.