Intel ARC laptop GPUs have leaked and they could give a tough fight to the current market leader, Nvidia. Twitter user @9550pro leaked the Intel ARC laptop GPU lineup via a tweet on Jan 24, 2022.
The lineup is named DG2 NB SKU where the NB supposedly stands for Notebook. The leaked information chart shows five SKUs each having GDDR6 VRAM. At first glance, the Intel ARC GPU lineup looks promising, provided these leaks are true. Here's everything you need to know.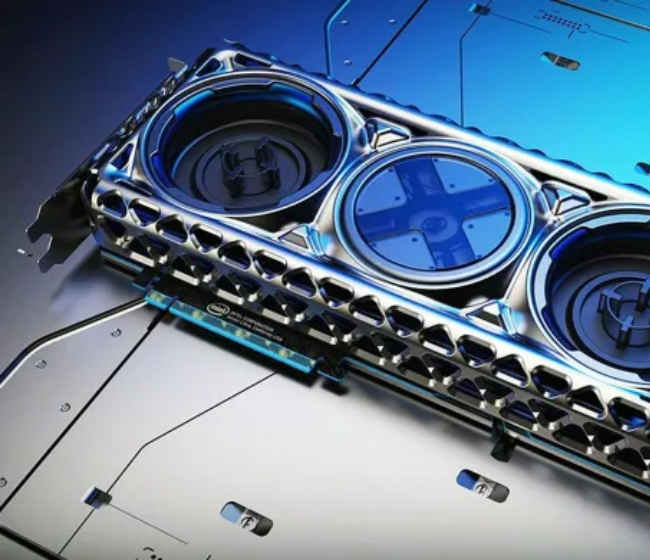 Intel ARC Laptop GPU Specifications Leaked
The 5 SKUs shown in the Intel ARC laptop GPU leaked post have the following specs. The top of the line SKU1 features 512EU (Execution Units), 8 GDDR6 memory modules, a 256-bit bus, and 16 GB of maximum memory. You can see the rest of the ARC laptop GPUs specs below. We don't have any real-world Intel ARC laptop GPU benchmark as of yet so it's hard to comment on the leaked GPU's capabilities. However, a recent report alleged that the desktop-grade Intel ARC GPU is equivalent to an Nvidia RTX 3070 Ti.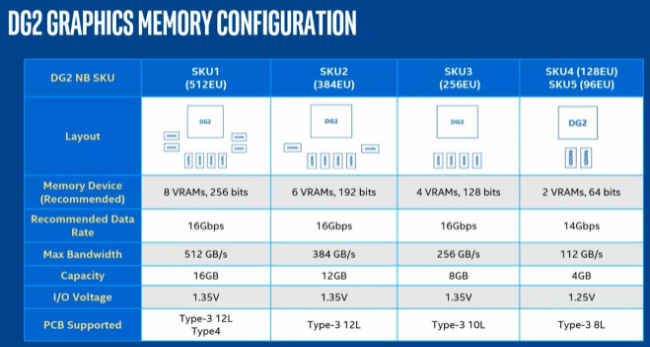 If the leaks are true we could see an all Intel gaming laptop in the future featuring tech equivalent to AMD's Smart Access Memory. Recent Intel Alder lake laptop CPUs review pin as a highly power-efficient and capable processor. With an equally capable GPU, an all Intel laptop could be the most powerful in its class. Intel is one of the few companies with deep enough pockets to repopulate the PC market with affordable GPUs. With a chip shortage in the background, Intel ARC GPUs could dominate the supply-stricken market.