The article discusses the performance issues and constraints reported with the ICD's Gemini tablet PC test prototype, the status of the release and availability.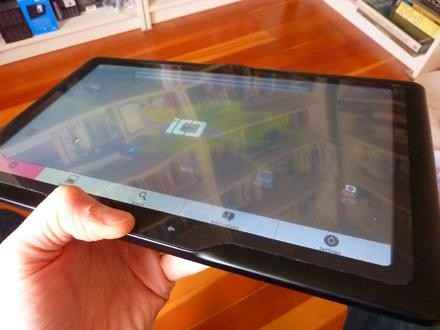 ICD's Gemini sports a vivid 11.2 inch resistive touch screen with a super-charged Tegra 2 processor that directly competes against the likes of iPad, HP slate and JooJoo tablet PCs and the competition seems to end there.
According to tests done by Stuff.tv, it appears to be "blisteringly fast" exceeding the speed for browsing standards on Android system, but still "buggy and sluggish" with touch-screen controls. Also, it is reported that some important features like webcam were not even functional on the test prototype and hence the official release to the market has been post-phoned until August across UK (when ICD expects to sign the carrier deal).

Considering the feature rich configuration of Gemini, it is indeed a sad news that it is not yet ready for the market. Maybe until then, it is a three way battle between iPad, HP slate and the JooJoo for the market share and capitalization.