It is powered by an Intel Core i7-7820HK processor, packs a GTX 1080 and there is a 4K display option as well.
HP refreshed its Omen gaming line-up earlier this year, which included some entry level gaming laptops featuring NVIDIA's GTX 1050, 1060 and 1070 GPUs (HP Omen 17 Review). Since then it was expected that HP may launch more powerful laptops and earlier today, it did. The company has announced a new powerful gaming laptop called the Omen X. Unlike the previous Omen laptops, the Omen X has been designed from the ground up keeping the enthusiast in mind. Hence, the Omen X comes with upgradable parts and the higher variant also allows for overclocking. The price of the HP Omen X start at $1,999 (Rs. 1,28,210 approx directly converted) and go up from there.
For $1,999, users will get a 17-inch full HD display, which is G-Sync enabled. HP hasn't mentioned whether it is using an IPS LCD or a TN panel, but we do know that it has a refresh rate of 120Hz. Running that display is the NVIDIA GeForce GTX 1070, which comes factory overclocked. This variant is powered by a Intel Core i7-7700HQ, 16GB of DDR4 RAM and will feature a 256GB SSD plus a 1TB HDD. There is a middle variant priced at $2,349 (Rs. 1,50,660 approx directly converted) offering a 4K display, GTX 1080 and 32GB of RAM. Rest of the specifications remain as the entry level variant.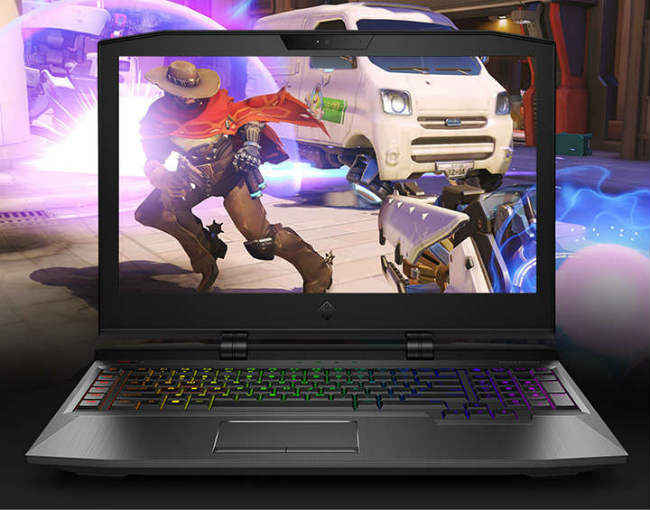 You can upgrade all the way up to the top variant, which is priced at $3,699 (Rs. 2,37,240 approx directly converted), which will give you a 4K G-Sync panel on the laptop. The top of the line machine will be powered by an Intel Core i7-7820HK, which is overclockable. We saw the same processor a few months back in the MSI GT73VR Titan Pro. We currently don't know what is the refresh rate of the 4K display, but it is catered to by an OC version of the NVIDIA GeForce GTX 1080 GPU. It will have 32GB RAM, a 1TB HDD along with 2 x 1TB SSDs.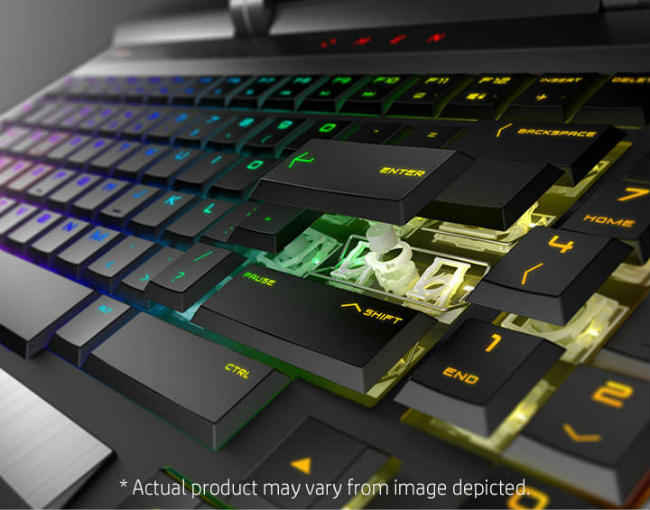 HP will also offer a mechanical keyboard on all the Omen X variants, with a 2.5mm travel. The keyboard will support N-key rollover and anti-ghosting keys. The keyboard also has programmable macro keys. Besides that, the company will offer optional RAMs with Intel XMP, which can be overclocked as well. HP is also boasting that the laptop will support HDMI 2.0A with HDR support and can connect up three displays.