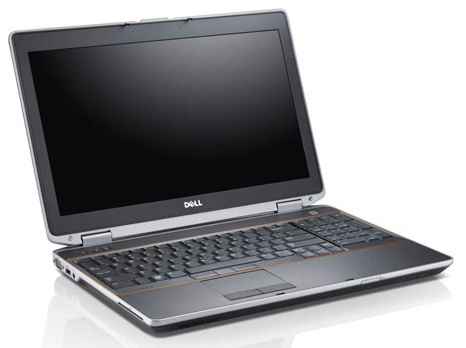 Dell announced their latest offerings in the Latitude series of business computing solutions today in Mumbai. The new offerings include Dell Latitude E5420, E5520, E6220, E6320, E6420, E6520 and E6420ATG laptops and the XT3 convertible tablet. These business laptops will house the Sandy Bridge processors and the pricing is expected to start from Rs. 40,000 and go all the way upto Rs. 1.5 lakhs depending on the customisation.
This new series of laptops has some unique features such as Intel Sandy Bridge processors, backlit keyboard, a larger trackpad area and support for multi-gesture input, touch support on the 14-inch and 15-inch models and sturdier build among other features. The laptop monitor lid is made of an aluminium alloy and the frame within is made of magnesium alloy. There is a single access door on the rear side, which allows you to replace faulty parts easily. The overall design including keyboard and trackpad is uniform across all the models in the E series. The icing on the cake is compatibility of the power adapter across all the models including previous generation Dell Latitude laptops.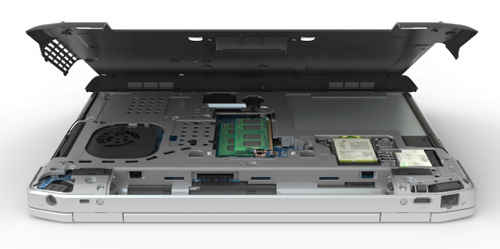 Keeping in mind the increasing instances of working on the move, Dell has integrated support for WLAN and 3G in the laptops. The 3G SIM card slot is present just beside the battery slot. "As mobility and workforce transformation continues to play a key role, in enabling companies to achieve greater productivity worldwide, these solutions will help meet enterprise needs for increased flexibility and access whilst also meeting IT requirements for manageability and security," said S Sridhar, Director – Marketing, Dell India.
Another feature worth mentioning is the modular architecture for various kinds of drives. You get an optical drive by default with each laptop, but you can replace the optical drive with an external HDD module, a USB 3.0 module or an external battery module, thus increasing productivity. These modules have a SATA connector which connects it to the laptop's mainboard. As long as the modules are not in use, they can be detached without causing any issues with the on-going work.
On the security front, Dell has incorporated the contactless smart card login along with a biometric (fingerprint) login. Contactless smart card login allows employees, having an access card with an RFID chip, to lock the laptop to that access card. This allows only the authorised personnel to use the laptop.
The Latitude series of laptops will not be available over the counter and to buy one, you will have to place an order on the Dell website.
Unfortunately the E6420ATG - the laptop meant for rugged conditions and the Dell XT3 - the convertible laptop were not on display. We did find a video on the Dell XT3 which we are sharing below.