Computex 2012 is here and along with it come a plethora of product announcements. Acer had its press conference today where it introduced ultrabooks, tablets and an all-in-one.
Starting off with the ultrabooks, as they are the red-hot category to look forward to at this year's Computex. Acer announced Aspire S7 series of ultrabooks in the 13.3-inch and 11.6-inch screen sizes. Both these ultrabooks are touch-enabled, thereby creating a new subcategory in Ultrabooks. Acer claims to offer battery lives of 12 hours for the 13.3-inch model whereas 9 hours for the 11.6-inch one.
The Aspire S7 series also features a light-sensitive keyboard, which adjusts the backlight according to the ambient lighting conditions. Acer is also introducing the Twin Air cooling system that plans to keep the temperatures in check. It sports the thunderbolt port. The screen can open up a whole 180 degrees. Acer has not yet revealed what processor is powering the S7 ultrabooks and other specs. We do know that this model will run Windows 8.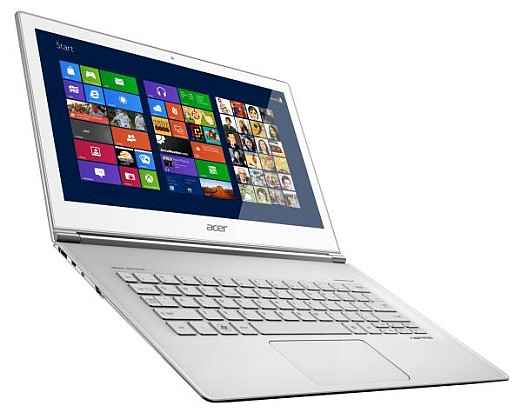 Windows 8 seemed to be the flavour in the Acer presentations as that is the operating system which will also be seen on Acer's latest Iconia tablets. The 11.6-inch Iconia W700 and 10.1-inch Iconia W510 will both sport the Windows 8 operating system. The W700 has a full HD (1920x1080) display, has support for up to 10 finger multi-touch, sports one USB 3.0 port and has a Thunderbolt port as well. You can pair the W700 with a keyboard, and it comes with an external casing which increases the USB 3.0 ports to three.
You can place the tablet either vertically or horizontally and attach a Bluetooth keyboard thereby using it as a notebook. It sports a 5MP camera on the rear side. The W510 is a convertible tablet or a hybrid, coming with a chiclet keyboard. It has a comparatively slimmer profile compared to the W700 but it lacks the USB 3.0 and Thunderbolt connectivity options. It sports an 8MP camera with flash. You can pivot it completely when it is docked to the keyboard to use it as a tablet.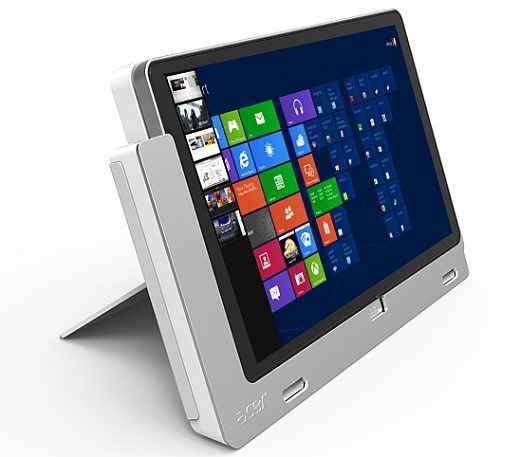 Finally, Acer also introduced a couple of all-in-one desktops from the U series namely the 27-inch Aspire 7600U and the 23-inch Aspire 5600U. Both of them are Windows 8 enabled.
The 7600U features a 64-point simultaneous touch from all angles allowing many users to use it at once. The screen has the unique ability to be tilted from 0 to 90 degrees, allowing it to be flat against a table – think Microsoft Surface. Both these AIOs sport a full HD display.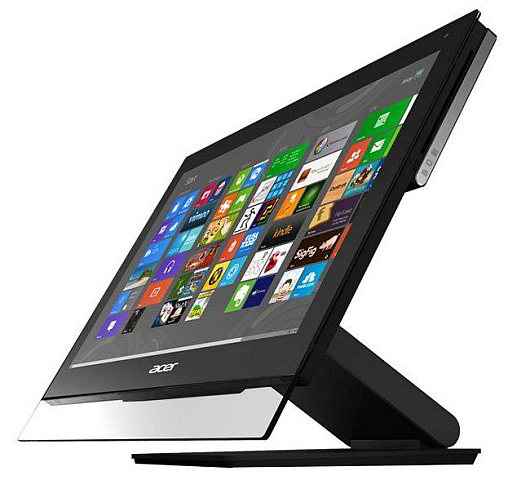 It is really sad that Acer has not yet given out the technical specs on any of their new launches. Considering most of these devices sport a Windows 8 operating system, they are expected to hit the market after a four-month period when Windows 8 is officially launched by Microsoft.