Click here to read about the Apple iPad unveiling -- everything from specs to apps
Click here to learn everything about the pricing and accessories for the Apple iPad
Steve Jobs has unveiled the Apple iPad -- a tablet device meant to sit between the laptop and the smartphone -- dubbing it the "best browsing experience you've ever had".
Calling a netbook, nothing but cheap laptops, Steve Jobs unveiled the latest Apple product, the iPad to applause at the Apple event currently taking place in the U.S. The iPad resembles a large iPhone with a user-interface that's a cross between an iPhone, with its grid-like icons, and the OSX, with its iconic dock. The Apple iPad is intended to offer the best web experience. Steve Jobs demonstrated the Apple iPad by browsing websites on its large screen, typing and sending email messages, browsing through photos with a photo scrubber at the bottom, using iTunes, and so on. The user interface shown was both familiar to iPhone users and yet different and somewhat unique to the Apple iPad. Steve Jobs also showed HD video content from YouTube, which looked good on the Apple iPad's screen.
The Apple iPad will run almost all the current Apple iPod apps as is. Every app can either be run in its native resolution, with black bars surrounding it, or with pixel-doubling -- enabling it to fill the entire screen. Apple also showed some game demos, powered by OpenGL ES, which ran with some choppiness, especially Gameloft's FPS Nova. Apart from games, a newspaper app from New York Times was also shown. Brushes, a painting application and an art browser was also showcased. Finally, EA showcased Need for Speed: Shift which was controlled via touch and the accelerometer.
SPECS:
0.5-inches thin
9.7-inch IPS display, full capacitive multi-touch
1.5 pounds weight
10 hours battery life
Speaker, microphone, 30-pin connector
Accelerometer, digital compass
Bluetooth 2.1 EDR
WiFi 802.11n
16 to 64GB of flash storage
1GHz Apple A4 chip
All images courtesy of gdgt.com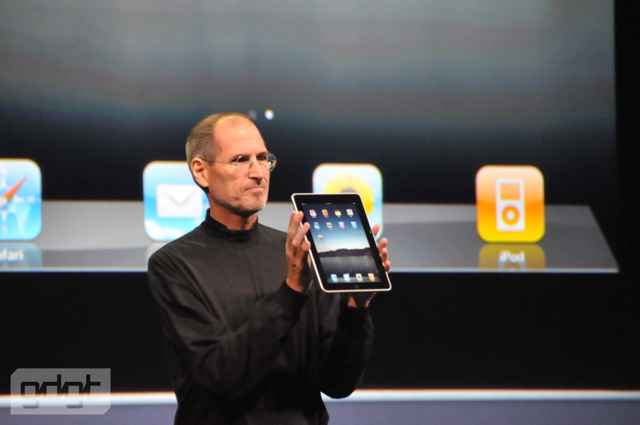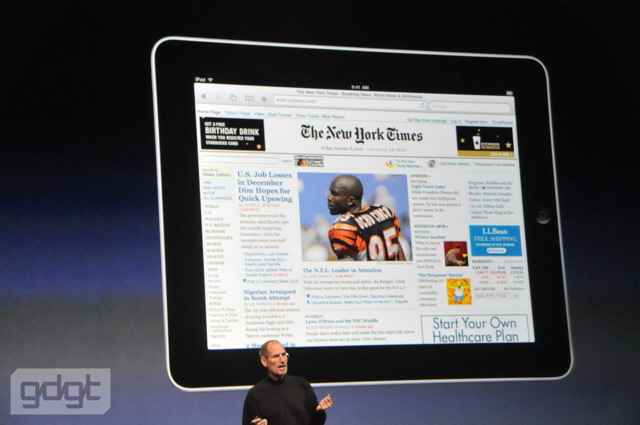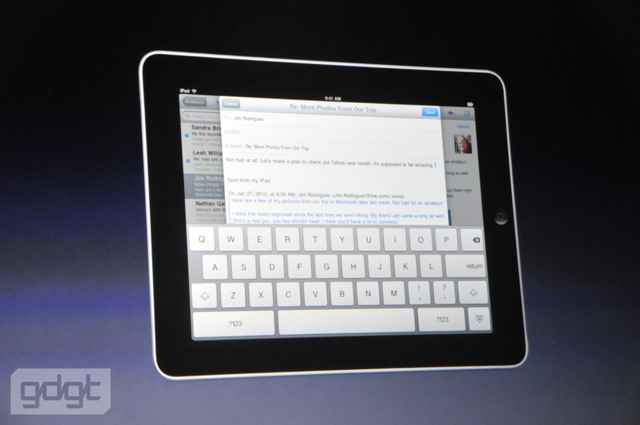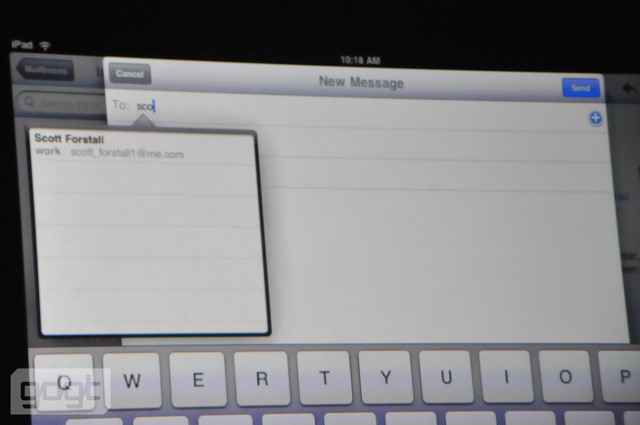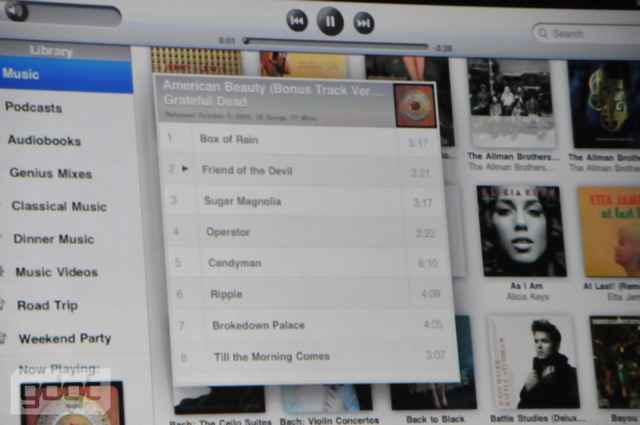 SClick here to read about the Apple iPad unveiling -- everything from specs to apps
Click here to learn everything about the pricing and accessories for the Apple iPad