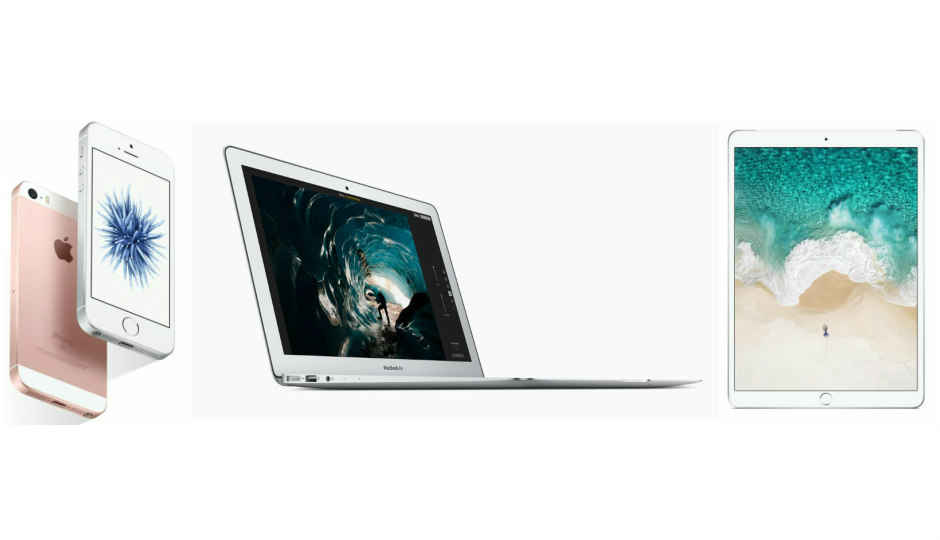 HIGHLIGHTS
The rumour points out that Apple could be working on ARM-based MacBooks running a derivative of iOS or a new category of iOS Notebooks.
According to 9to5Mac, Apple could be working on a new device with model name 'N84' under a project codenamed 'Star'. There are not many details available about this so called 'new family of devices', but the report points out that these run a derivative of iOS, and feature a a touchscreen, SIM card slot, GPS, compass and a water resistant housing.
Going by these sparse details, one would think Apple is working on a new iPad, but as speculated in the report, this mysterious 'N84' product could be an ARM-based Apple MacBook. How the publication arrived at this conclusion is unclear, and there are no details about the screed-size, processors or anything else that this said 'N84' device will feature.
The report further cites unknown sources saying that the new Apple device is currently in the prototyping stages and is being manufactured by Pegatron, an Apple supplier in China. "A small number of units have been shipped to Cupertino for testing by Apple employees. These prototypes have been in production since at least January 2018," the report says.
If not a MacBook with ARM processors, the report also speculated that it could be a whole new iOS Notebook, again without any solid explanation as to how they arrived at this conclusion. The prototype device is also said to boot using an Extensible Firmware Interface (EFI), similar to Apple's Intel-based Macs, which the report speculated could be an ARM-powered MacBook convertible.
Since the report was published, many have started reacting to its claims. As per AppleInsider, "Parts leaker Steve Hemmerstoffer, who has in the past provided accurate information regarding Apple's future product plans, refuted details of the report."
9to5Mac themselves updated the report to include a claim made by Bloomberg's Mark Gurman, who cites sources saying that the new 'N84' Apple device is "actually the low-cost LCD iPhone that looks like an iPhone X".
Whatever this mysterious Apple device might be, there's certainly very little to go on as far as these rumours are concerned. Experts have now claimed that the new product could be an iPhone, a MacBook, a Mac, or a whole different family of devices altogether. This truly is the tech industry at its speculative best.