An article detailing the many new Asus laptops found on the company's monthly newsletter, some of which have already been released, and others that were mysteries till now...
36 of Asus' latest laptops and netbooks – some of which have already been launched, some covered on our site, and some that have until now been mysteries – can be found in all their glory in Asus' March e-magazine. Whole new lines have been introduced, a wide range of budgets are catered to, and a host of new technologies adopted, such as Nvidia's Optimus and 3D vision, USB 3.0, multitouch trackpads, ultra-low voltage processors, and more.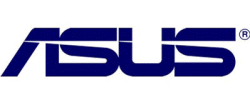 Here's a brief look at the new lineup along with pictures (click to enlarge) below. You can also download the entire 108MB e-magazine for yourself from Asus' site.
G Series: Asus' latest gaming laptops offer a variety of technologies, from Nvidia's 3D Vision, Nvidia GeForce GTS 360M or ATI Mobility Radeon HD 5870 graphics cards, Blu-ray drives, to Core i5/i7 processors and more. Models include: G51JX 3D, G51JX, G60JX, G73JH.
U Series: Asus' line of multi-purpose laptops that offer integrated graphics, modern designs, Nvidia Optimus, USB 3.0 and more, all in a lightweight Bamboo Colleciton laptop. Models include: U30JC, U33JC, U53F/U53JC, U43F/JC.


UL-series: Asus' line of laptops based on Intel's ultra low voltage (ULV) processors, providing more than 8 hours of battery life in their tiny frames. Models include: UL20AT, UL80JT, UL80VT/VS, UL50VF/VS, UL50AT.
NX-series: Incredibly large and heavy, these laptops are meant for heavy duty media purposes, and provide dual trackpads, 18-inch monitors, and HD quality video output. Models include: NX90JQ/JN
N-series: Asus' "Super Sonic" Entertainment series, come with special speakers, video encoding and output, impressive mobile graphics cards (one claims to feature high-end GeForce 400 series graphics), multi-touch keypads, and more. Models include: N43JF, N63JN, N73JN, N61 JA/JQ/JV, N71 JA/JQ/JV, N82 JC/JQ.
K-series, A-series: Asus' budget laptops that offer great all-round ability to users, from browsing to work and play. Models include: K42 JV/JR/JK/F, K52JC/JR/JK/JB/F, K72 JR/JK/F, K40 AF, K50 AF, K70 AF, K40AE, K51AE, K70AE, K40 ID, K50 ID, K70 ID, K40 IE, K50 IE, K70 IE, , A42JV/JR/JK/JB/F, A52JC/JR/JK/JB/F, A72JR/JK/F.
PL-series: Featuring Intel's low-voltage Core i5 processors with NVIDIA Optimus technology, these business laptops are good looking and sturdy. Models include: P50IJ, P81J, PL30JT, PL80JT.
Check out features and specifications of other latest Asus Laptops on Consumermate.com.