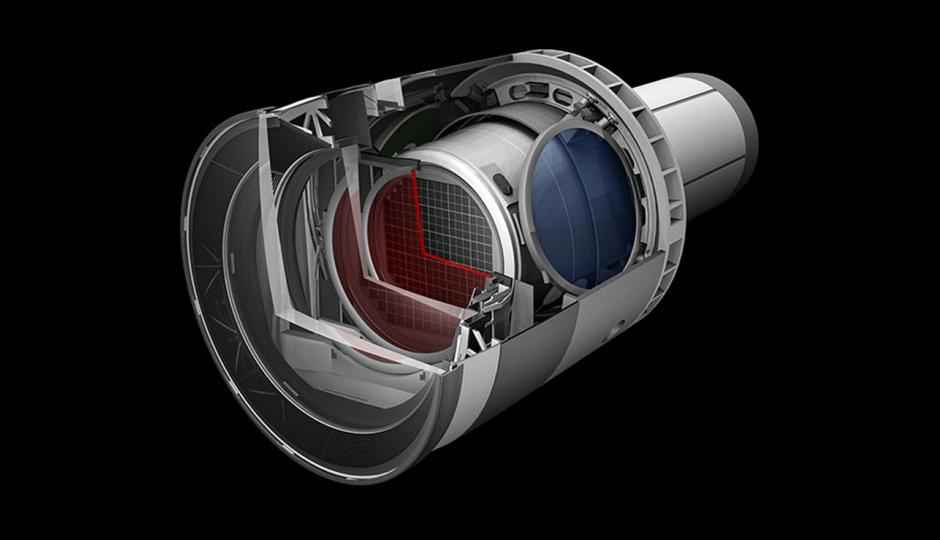 HIGHLIGHTS
Researchers aim to get a better understanding of universe, dark matter and energy with the digital camera.
World's largest camera with a 3.2 Gigapixel sensor has secured funding for its construction. Once constructed the camera will be the size of a small car and will weigh approximately 3 tons. The camera will be the world's most powerful digital camera and will be used to capture high-resolution images and videos of the night sky.
The Large Synoptic Survey Telescope camera will be constructed at the Department of Energy's SLAC National Accelerator Laboratory. It has a giant imaging sensor created by combining 189 individual CCD sensors. Coupled with the LSST telescope, the digital camera will have power to distinguish a pair of car headlights from 400 miles away.
The giant camera is scheduled to begin capturing photos and videos of the night sky in 2022 from the Cherro Pachon mountain in Chile. Over the next decade, it will capture more than 800 15-second exposure photos of the sky on a nightly basis. The camera will photograph the entire visible sky twice a week and will record 6 petabytes of data every year by the camera, letting researchers gain a better understanding of our universe.
The National Science Foundation has pledged up to $473 million for the telescope project in August. It has now received another $168 million subsidy approval from the Department of Energy. Director Steven Kahn stated that with the funding and the endorsement granted will ensure that the LSST construction will be completed on time.
"This important decision endorses the camera fabrication budget that we proposed," said LSST Director Steven Kahn. "It is now clear that LSST will have the support it needs to be completed on schedule."
Read: CERN's Large Hadron Collider set to restart in March
Source: LSST