Want to modernise your banking loan application?
Build an application that analyses credit risk with #IBMCloud Pak for Data on #RedHat #OpenShift
Click here to know more
Advertisements
Highlights:
Following the Ethiopian Aircraft crash, 50 countries have banned Boeing 737 MAX aircrafts.
The problem is said to have occurred in the flight's Maneuvering Characteristics Augmentation System.
Boeing has been aware of the issue since last year's Lion Air crash.
This past Sunday proved to be fatal for all 157 passengers and crew aboard a Boeing 737 MAX aircraft belonging to Ethiopian Airlines. The flight crashed near Bishoftu, Ethiopia six minutes after it took off from Bole International Airport. The tragedy has sparked a worldwide ban on Boeing's 737 MAX airplane, which was also part of another deadly crash back in October 2018, when a Lion Air flight crashed in the Java Sea, killing 189 people.
Following the latest incident, China was the first country to ban Boeing's 737 MAX aircrafts and by now 50 countries, including India, US, Canada, Australia, Italy, Greece, France, New Zealand and more, have grounded the 737 MAX 8 and in some cases, all aircrafts in the line.
Boeing 737 Max 8 Specs
The Boeing 737 Max 8 was first commissioned by Malindo Airlines in 2017. It is 39.2m in length and 12.2m in height, with a wingspan of 35.9m. It has a range of 3550 nautical miles and can carry 210 passengers onboard. The engine on the aircraft is a LEAP-1B made by CFM International, which has a thrust range of 23,000–28,000 pound-force. The same engine features on all other 737 MAX aircrafts. The Boeing aircraft costs a whopping $121mn - $200mn.
What went wrong?
In both, the Ethiopian Airline Crash and the Lion Air crash from last year, the Boeing 737 MAX aircrafts reportedly experienced issues with their control systems. Both flights crashed barely minutes after they took off and are said to have experienced erratic ascends, vertical nose-down descends before the crashes occurred.
In case of Lion Air, investigations pointed out to a problem in the flight's Maneuvering Characteristics Augmentation System or MCAS. This sophisticated system was first introduced in 737 MAX airplanes to address a stalling issue. Let's talk about why Boeing introduced MCAS in the first place.
When the 737 Max jets were developed, engineers had to place much larger and more fuel efficient engines on the plane under the wings of the aircraft. The engines were moved up and placed higher, extending the nose landing gear. What this did was give Boeing the desired fuel consumption, but made the nose of the aircraft pointed upwards. It created a danger of stalling by making the plane reach a critical angle of attack. To solve this issue, Boeing introduced MCAS. Put simply, the system is designed to make the nose of the 737 MAX point downwards in stall situations. MCAS is activated automatically when it recognises a steep turning and increased Angle of Attack with flaps up and autopilot shut off. It is designed to stabilise the aircraft until it reaches an appropriate Angle of Attack.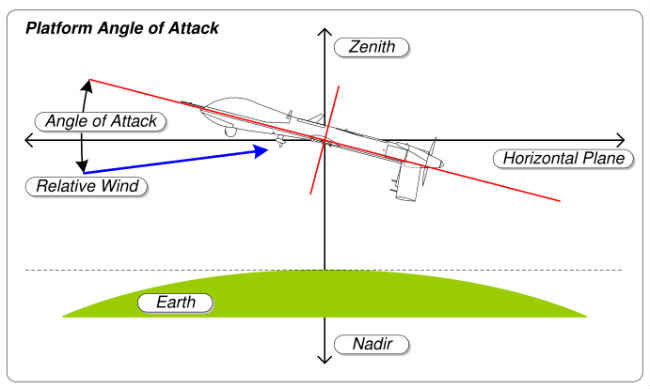 In case of the Lion Air crash, the Boeing 737 MAX is said to have had a faulty sensor, situated outside of the fuselage, which switched on the MCAS system when it was not needed. The same issue is suspected to have occured when the Ethiopian airline flight went down.
Last year, Boeing was accused of not informing pilots of multiple airlines after introducing MCAS on the 737 MAX aircrafts. Some pilots had also filed complaints with the company saying that the nose of the 737 MAX suddenly went down after engaging autopilot, which should not happen since MCAS only comes into play when autopilot is switched off. In fact, after the lion air incident, Boeing had themselves warned pilots that the signals produced by the sensor which automatically deploys MCAS can be wrong sometimes and has issued a bulletin instructing pilots how to shut off MCAS if this ever happens
On March 12, the Boeing announced that it will be issuing a flight control software upgrade for the 737 MAX fleet and deploy it on all aircrafts in the coming weeks. This will become mandatory by April and no 737 MAX aircrafts will be allowed to fly before the upgrade.
Aftermath of Boeing 737 MAX grounding in India
In India, the Directorate General of Civil Aviation (DGCA) ordered the immediate grounding of all Boeing 737 MAX aircrafts on Tuesday, causing a major commotion at the IGI Airport. No 737 Max aircrafts are allowed to take off or pass through the Indian airspace. Spicejet is the only Airline in India which has operational 737 MAX aircrafts and the airline has now grounded all of its fleet belonging to this series from Boeing.