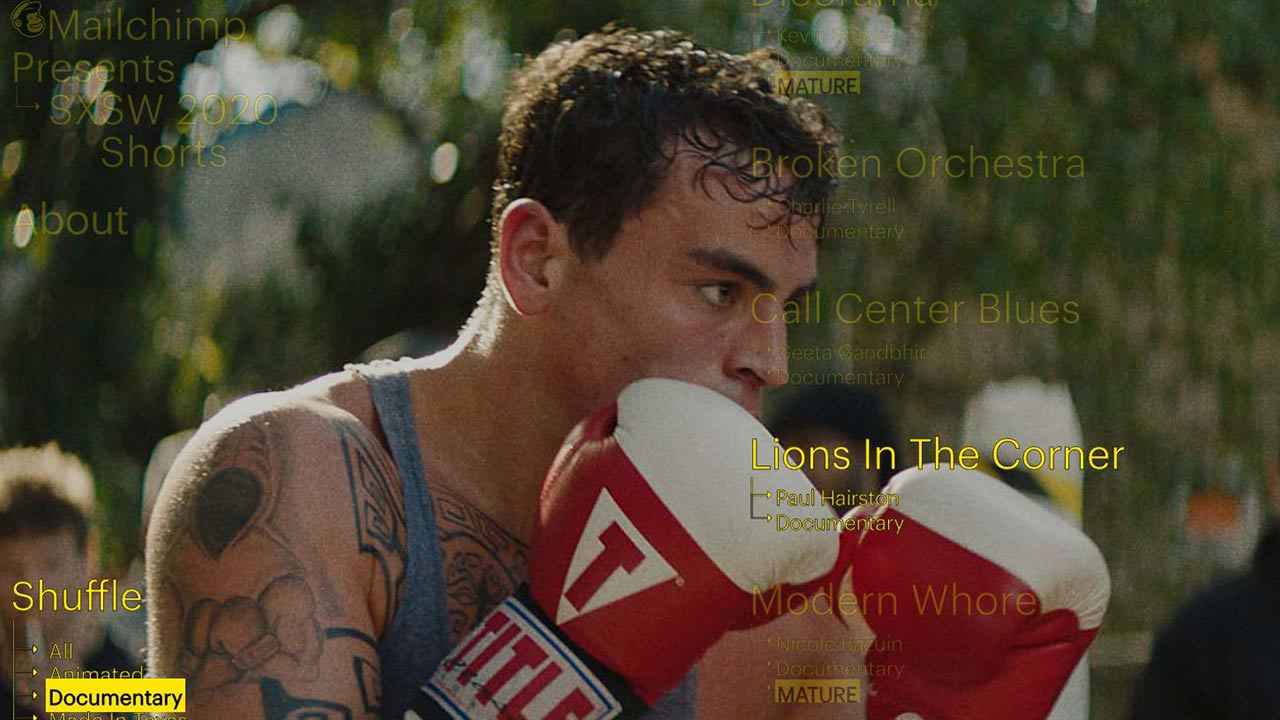 The SXSW (South by Southwest), a film, music and interactive conference got cancelled this year due to COVID-19 concerns. The indie film community suffered a major blow due to this. Filmmakers who put hours of time and effort into their creations would not be able to see their films screened. Getting your film screened at SXSW is a dream come true for independent creators.
As a resort, Oscilloscope Laboratories and Mailchimp partnered with SXSW to give official short-film selections, a digital home viewing experience. The event is called Support the Shorts, which allows audiences to watch 75 of the selected SXSW 2020 shorts-films for absolutely free of cost. So, all you need is an internet connection, a device to watch it on and time. Which you probably have in abundance at the moment. These films are available on the Mailchimp platform and include a variety of genres such as animated, documentaries and narrative films.
Although the main event has been cancelled, SXSW plans to reschedule the event and provide a digital SXSW viewing experience as soon as possible.
You can support and binge-watch all of the selected 75 short independent films here.