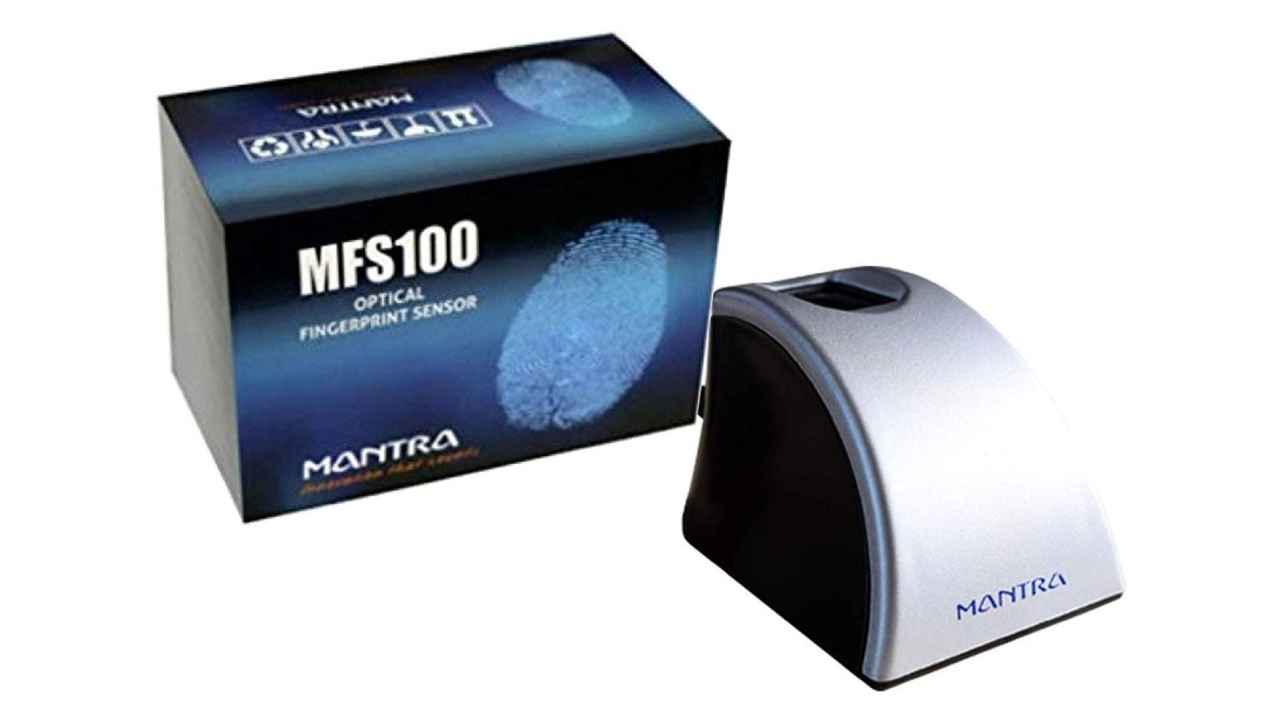 Biometric fingerprint scanners are ideal for those who need to deal with digital signatures, KYC verification, and SIM activation on a day-to-day basis. Today, biometric fingerprint scanners come equipped with cutting edge features, such as scratch and shock-resistant optical scanners and a high resolution of 500dpi. If you are looking to buy a biometric fingerprint scanner, make sure it is compatible with multiple platforms and can read smeared fingers. Here are a few good biometric fingerprint scanners available on Amazon.
Mantra MFS100 Fingerprint Scanner
The Mantra MFS100 Fingerprint Scanner features a platen area of 16x18mm, giving the perfect platform for capturing accurate fingerprints. It has a durable optical sensor that is resistant to scratches, impact, vibration, and electrostatic shock, giving it complete protection from every possible damage. Its optical fingerprint sensor has a resolution of 500dpi which gives finer and clearer images. The scanner comes equipped with the lowest False Rejection Rate (FRR) and False Acceptance Rate (FAR) and has a high-speed interface of USB 2.0. It can be used for digital signatures, mutual fund KYC, and SIM activation.
Startek FM220U Fingerprint Scanner
The Startek FM220U Fingerprint Scanner comes equipped with a high resolution of 500dpi, ensuring the fingerprint scans are crystal-clear. It can read and verify smeared, scarred, stained, and smudged fingerprints, giving accurate results in every scan. It can be connected to tablets and smartphones via a USB type C port and can be used for Aadhaar Enabled Biometric Attendance System (AEBAS). Some of its other noteworthy features are that it supports NFIQ calculation and RAW and WSQ format.
MFS100 Biometric Fingerprint Scanner
The MFS100 Biometric Fingerprint Scanner is a plug-and-play scanner that can be used for Aadhar authentication. It has a USB 2.0 high-speed interface and can support multiple operating systems, making it very convenient to use. It can run on Windows 7,8,10, Windows Vista, Windows 2000, Windows Server 2003/2007/2008 and also on Linux-based operating systems. The fingerprint scanner boasts a 500 dpi resolution and scratch-free optical sensor that should ensure clear scans. It also offers easy integration onto production servers, giving a flawless user experience.
Realtime Startek FM220U Fingerprint Reader
The Realtime Startek FM220U Fingerprint Reader is a white-coloured fingerprint scanner that can be used for authentication, identification and verification functions. It offers USB connectivity, ensuring it is easy to plug into and use on multiple devices. The fingerprint reader can be used for digital signatures and other purposes, making it an all-in-one solution. Moreover, the Realtime Startek FM220U Fingerprint Reader also has a resolution of 500 dpi that should ensure clear, crisp, and accurate scans without any smudges.