2018 has been a year full of accomplishments and failures for the tech industry. While most part of it was dominated by personal privacy and online security threats, a good amount was also dedicated to extending innovation, expanding the knowledge of the universe and reaching new heights of scientific discovery. This year, some big strides were made in the fields of artificial intelligence and 5G network development, phones finally started folding and mobile games breached new records. So without further ado, here are some of the most important technology news headlines and developments of 2018.
AI
Artificial Intelligence was the buzzword for a good part of the year. AI, as consumers got to know it, came in the form of thousands of machine learning processes making smartphones more intelligent and capable. Everything from smartphone processors, cameras, interface, apps, ringtones and even battery charging were infused with machine learning processes to make them faster and more intuitive to users' needs. Technology giants like Google, Microsoft and Facebook restructured themselves to become AI-first companies, while phone makers used every platform available to show off how smart their devices have become. We at Digit analysed AI in Smartphones very closely and you can read that in-depth analysis here.
5G
Massive capacity, ultra-low latency, super internet speeds and the ability to serve a very large number of concurrent users - 5G is the next big bet in network technology and 2018 saw a lot of action when it comes to the development of 5G infrastructure. Nokia, Huawei, Ericsson, Intel, Qualcomm, and MediaTek were some of the biggest contributors to the development of 5G network technology. Just recently, Qualcomm unveiled its 5G-ready Snapdragon 855 platform that is expected to power 2019 flagship smartphones. This was followed by MediaTek announcing its Helio M70 5G Baseband Chipset with support for 5G radio (NR), sub-6GHz frequency band, high power user equipment (HPUE), and other 5G technologies. A number of smartphone OEMs including the likes of Samsung and OnePlus also announced their intentions to launch 5G-ready smartphones in 2019. So needless to say, 5G development saw a big growth spurt in 2018, in preparation for the rollout of 5G networks starting 2019. However, our Indian readers should note that 5G networks are only expected to rollout in India by late 2020 or 2021. US and EU are expected to take the lead in 5G network technology, with rollout expected by early 2019.
Foldable Phones
Samsung finally took the covers off of its foldable Galaxy F smartphone...but wait...Samsung was not the first company to do so in 2018. A little known Chinese company called Royole became the first in the world to show off a foldable smartphone called FelxPai. The Flex Pai features a 4:3, 7.8-inch display. The 1920 x 1440 display, when flattened out fully to resemble a tablet, can be folded backwards in the middle to make the device resemble a phone. On the other hand, Samsung's Galaxy F or Galaxy Fold measures 7.3 inches in an unfolded state and 4.58 inches when folded into half to reveal a second display called "cover display". While these smartphones will only become mainstream in 2019, they managed to grab headlines all over the world this year. 2018 finally marked the birth of foldable handheld devices and only more will launch in the coming years. Word has it that even Apple is researching foldable devices. The likes of LG and Huawei are also expected to jump on the trend in 2019. In fact, a recent report suggested that global foldable smartphone sales volume will rise from 4m units in 2019 to 39m in 2022.
Fake News
If 2017 was the year of fake news on Facebook and Google, 2018 saw WhatsApp instigate mob lynchings in India due to the dissemination of false reports through forwarded messages. So much so that WhatsApp had to introduce a new feature called Forwarded Labels to curb the spread of fake news on the platform. Not only did WhatsApp introduce the new feature, it also announced research rewards of up to $50,000 to combat false news and tied up with multiple telecom companies to create marketing campaigns informing users how to spot fake news on the platform. WhatsApp was not the only online platform to perform a fake news cleanup in 2018. The year also saw the launch of the Google News Initiative to tackle fake news and help publications sustain and teach digital literacy to youngsters. Google also modelled the Google News app to combat fake news with the help of AI. Microsoft also used AI to build "trusted" algorithms to control false news on its platforms like Bing Search engine and professional networking website LinkedIn. Facebook, too, revealed its three-pronged strategy to fight fake news on the social network. Interestingly, MIT created a system that classifies news articles in high, medium or low level of factuality and can recognise fake news with 65 percent accuracy.
Facebook Breach and Data Leaks
2018 has been a bad year for Facebook on all accounts. Massive data leaks and privacy breaches put the social network under scrutiny from lawmakers as well as users who jumped ship only to land on Instagram. It all started with the Cambridge Analytica data leak scandal which saw the collection of Facebook data revealing personality and biases of millions of Facebook users to target election campaign-based ads at them. This led to the birth of the Delete Facebook movement back in Feb-March. Again in May, another huge Facebook data breach exposed the private data of 3 million users. In September, a Facebook hack once again exposed private data of 50 million users and most recently, a Facebook bug exposed millions of users' private photos to app developers. Just tracing back all these hacks makes one realise just how vulnerable we still are on the world's biggest social media platform.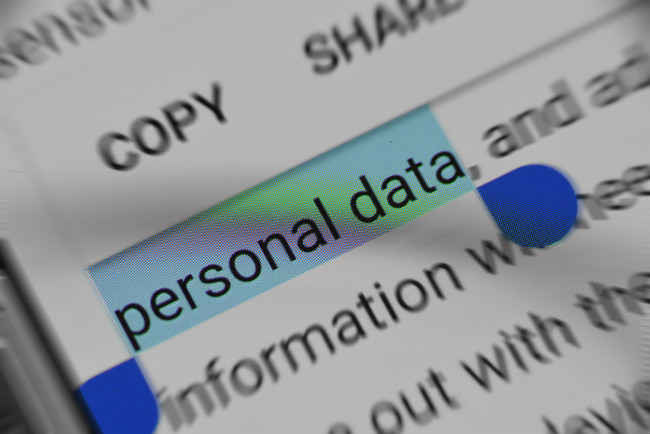 Aadhaar Data Breach
While 2017 was the year of multiple instances of Aadhaar data leaking in the public domain, 2018 saw government authorities accept a challenge to breach Aadhaar's security protocols. In a tragical, yet hilarious chain of events, former Unique Identification Authority of India (UIDAI) Director General, and current TRAI Chairman Ram Sewak Sharma shared his Aadhaar card number on Twitter challenging users to show him one concrete example of how they could obtain his personal data using the number. Accepting the challenge, several ethical hackers returned fire with his personal information, including his phone number, email ID, PAN number, alternate email IDs and even his Air India's Frequent Flyer number. This sad state of affairs was a big blow to the trust of Aadhaar users in India. Eminent voices in the security industry, like Edward Snowden, said that Aadhaar creates systemisation of society and could be misused for illegally tracking and monitoring people. In September, an investigation concluded that a software patch enabled cybercriminals to hack and steal all the Aadhaar identity data from the UIDAI database. Later that month, the Supreme Court, in a landmark judgement, upheld the constitutional validity of Aadhaar, but struck down major provisions that allowed private entities to ask for Aadhaar authentications.
JioPhone 2 and JioGigaFiber Launch
Reliance Jio grew by leaps and bounds in 2018, by crossing the 250 million user mark. It is now projected to cross 400 million users by 2020 and the launch of the JioPhone 2 and Jio GigaFiber have a lot to do with the actual subscriber count and projected growth for the telco. Jio launched the JioPhone 2 and Jio GigaFiber in July this year. Both the phone and the fiber broadband service got a lot of attention from the tech industry as well as consumers. Jio's fiber-to-the-home (FTTH) broadband internet service had been under testing since 2016 and the company finally started accepting user registrations for JioGigaFiber on Independence Day 2018. JioPhone 2, on the other hand, was introduced as a successor to the highly popular JioPhone. However, unlike its first installment, the JioPhone 2 was not offered for free and was launched at a price of Rs 2,999.
Meltdown and Spectre
A decade old 'flaw' finally came back to bite us in January this year. The discovery of the Meltdown and Spectre security vulnerabilities revealed a shocking fundamental weakness in nearly every modern computer processor from Intel, AMD, and ARM. While a Meltdown attack is capable of breaking the most fundamental isolation between the operating system and applications, thus allowing a program to access the memory of all the programs, a Spectre attack breaks the isolation between applications. Both these vulnerabilities affected almost all existing devices and many cloud services. This was followed by both hardware and software makers releasing patches and updates for both the flaws. In October, Intel introduced software and firmware fixes through its Core and Xeon W-3175X processors to fix Meltdown and Spectre.
Google Duplex
Google took the world by surprise when it showed off its unnervingly accurate Google Duplex tech at Google I/O 2018 back in May. Using Google's Duplex tech, the Google Assistant was heard calling a hair salon to setup an appointment on behalf of a user and the conversation was extremely natural and human-like. Not only was the Google Assistant highly fluent, it took pauses between conversations just like a human would, sounding extremely life-like. When the tech was first introduced, there were several questions raised on its implications on society. Afterall, an AI making and taking phone calls on behalf of humans was unheard of till this year, except for in sci-fi movies. However, Google cleared up a lot of the confusion around how Duplex would function and restricted its abilities to only asking for a business' closing hours, make hair appointments and take restaurant reservations. After testing the service for a few months, Google, in November, reportedly rolled it out to a "small group" of people who can use the tech to make reservations at restaurants in "select cities" in the US.
Digital Wellbeing
Digital Wellbeing was a big buzz word in 2018, with tech companies adopting tools to help users monitor and restrict their screen time. The trend was kicked off by Google in May when it announced and showcased Digital Wellbeing tools in Android Pie. Then in June, Apple followed suit and launched Screen Time, App Limits, Allowances, and Bedtime Mode for DND with iOS 12. Later, Facebook and Instagram also joined the digital wellbeing initiative by providing users tools to monitor the time they spend on the social media platforms. Have any of these tools helped arrest your obsessive smartphone usage? Let us know in our comments section below.
7nm Chipsets
In 2018, Huawei became the first smartphone OEM to announce a 7nm processor in the form of the Kirin 980 which now powers flagships like the Huawei Mate 20 Pro. However, Apple was the first to bring it to market with the A12 Bionic chipset. A smaller manufacturing process makes for a more powerful and efficient chip, improving processor speeds and making them more power efficient.
Touchdown Mars
On November 27, 2018, NASA's InSight rover successfully landed on Mars and soon after set a record for generating the highest amount of solar power in a given day on the Red Planet. It also channeled its inner Millennial and sent back a selfie from Martian soil. Two sensors on the Insight rover, one on its deck and another inside the machine, also recorded rumbling vibration of the wind moving over the rover.
Stephen Hawking Died
While the world celebrated multiple scientific breakthroughs, tragedy hit in 2018 when one of the biggest voices in the field of science, Stephen Hawking, passed away at the age of 76 on March 14, 2018. His theories and predictions will always light the future of this 'advanced breed of monkeys'.
GDPR and India's Draft Personal Data Protection Bill
The General Data Protection Regulation became enforceable in the EU beginning 25 May, 2018. Soon after, India's draft Personal Data Protection Bill 2018 was submitted to Ministry of Electronics and Information Technology. The aim of the law is to ensure a free and fair digital Indian economy and it is seen as an important pillar in setting up a framework which gives Indian citizens full freedom to protect their data. One of the biggest takeaways from the Personal Data Protection Bill was that the new law may require tech companies to store copies of personal data in India. You can read more about India's Personal Data Protection Bill here.
Apple Becomes Trillion Dollar Company
In August, Apple become the first public company to reach the magic number of $1 trillion. With this, Apple beat its direct rival Amazon, which was a major hiccup in the company's pursuit of becoming the first public company to hit the $1 trillion valuation. However, Amazon hit the $1 trillion cap soon after in September, becoming the second company to reach the milestone. Since then, the valuation of both companies has fallen below $1trillion.
Third woman in the World Wins Nobel Physics Prize
The 2018 Nobel Prize in Physics recognised two very notable pieces of work in the field of lasers. This year, the highest honor was awarded to Arthur Ashkin, a 96-year old former employee of Bell Labs in the US and now the oldest Nobel laureate in the world. Ashkin was awarded the Nobel Prize in Physics for creating optical tweezers which can hold particles, atoms, viruses and other living cells with laser beam fingers. But Ashkin was not the only record breaker in the history of the Nobel awards. The second half of the Nobel Prize in Physics for 2018 was awarded to Physicist Donna Strickland, an associate professor at the University of Waterloo. Strickland shares her Nobel Prize with Gérard Mourou of École Polytechnique in France for their method of generating high-intensity, ultra-short optical pulses. Strickland's win is a significant milestone because she is the first and only living female recipient of the Nobel Prize in Physics.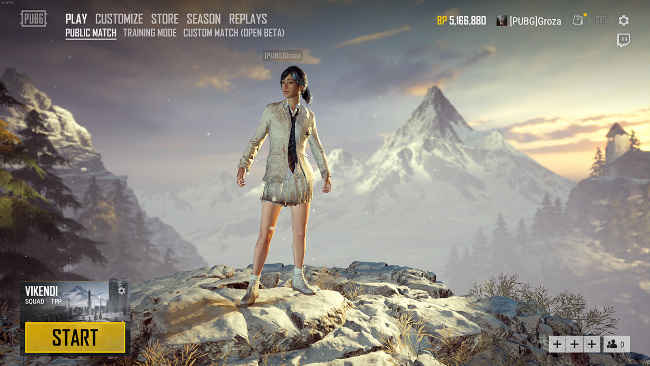 PUBG and Fortnite Take Gaming by Storm
Battle royale games took the mobile gaming genre by storm this year and most successful of the lot were PUBG and Fortnite. Fortnite also snagged game of the year award at the 36th Golden Joystick Award, while the mobile version of PUBG won Mobile Game of the Year award. Both the title's mobile version were also well received and while Fortnite is said to have over 8 million daily active players, PUBG Mobile seems to be currently ahead with over 20 million daily active users. Both the games keep receiving constant updates and currently, the Season 7 of Fortnite is underway, while PUBG Mobile has entered its fourth season and is soon going to be updated with the Vikendi snow map.
SpaceX Tests the Falcon Heavy Rocket
SpaceX's heavy-lift launch vehicle that could be partially reused, the Falcon Heavy, was first launched on February 6, 2018. The Falcon Heavy has the capability to lift 64 metric tons (64000 Kilos), making it the most powerful operational rocket in the world. For its maiden launch, the rocket carried a dummy payload, which was the Tesla Roadster belonging to the company's founder, Elon Musk. The rocket's two side cores, which were previously used once before, successfully landed at SpaceX's Landing Zones 1 and 2 at Cape Canaveral Air Force Station in Florida. As for the center core, it attempted to land on the "Of Course I Still Love You" droneship, which was stationed at the Atlantic Ocean but unfortunately two of its three engines didn't fire off and it crashed into the ocean. A second flight is supposed to take place in January 2019 and the company is currently preparing for the launch.
10GB RAM Phones Hit the Market
Smartphones have improved quite a lot this year and one of the most notable trends that seems to be up and coming is phones with 10GB RAM. Smartphone manufacturers were competing to get devices with 10GB RAM out to the market before the competition and the Xiaomi BlackShark Halo became the first handset to do so. Soon after, Xiaomi launched its Mi Mix 3 in China and Nubia also announced its Red Magic Mars Gaming Phone, both packing 10GB RAM. Recently, OnePlus launched its OnePlus 6T McLaren Edition smartphone globally, which also features 10GB RAM. However, does 10GB RAM really matter or is it simply overkill? Here's what we found in our tests.
Net Neutrality killed off in the US
In an unfortunate turn of events, Ajit Pai led FCC voted to repeal the net neutrality laws that were set in place during Barack Obama's administration in 2015. Net neutrality rules prohibited internet service providers from playing unfair and giving unfair treatment to a particular service, companies or websites. However, it all ended with the ruling that ended up killing net neutrality in the US. Commenting on the matter, Telecom Regulatory Authority of India said that Internet services should be non-discriminatory and this came as a sigh of relief for all internet users in India.
Boring Company's First Tunnel
Back in January 2017, Elon Musk's Boring Company commenced digging its first tunnel project in California, which completed in November, 2018. The tunnel is more than two miles long and it stretches from SpaceX's parking lot in Hawthorne, California, to all the way up to what Musk calls "O'Leary Station," which stands on commercial property that was purchased by The Boring Company in Hawthorne. The tunnel is expected to be opened soon, with free rides for users at first, and Musk has currently set December 18 as its official launch date.
Nvidia RTX 2080
Nvidia's next-gen GPUs for PCs made headlines this year for being the first consumer-grade graphics card capable of real-time ray tracing. Ray tracing means tracing the path of every single ray of light in an animation to create accurate reflections and shadows. Apart from having dedicated cores for ray-tracing, the RTX 2080 also features dedicated Tensor cores that can be used to perform impressive on-device machine learning to improve video games and graphics-heavy applications.