UPDATE: 9to5Mac has just released a sketch of the new Turtle phone. Scroll down to check out the same.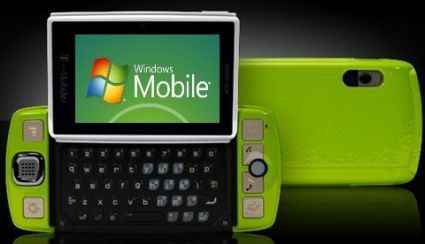 It's Monday morning and you know what that means: a hot, fresh tidbit right off the rumour mills. The buzz across the Web is that Microsoft is set to launch two competitors to Apple's iPhone – called 'Turtle' and 'Pure' – early next year, finally throwing its hat into the hardware arena.
All information regarding it is hush-hush, and is said to be classified under the 'Project Pink' moniker. Leading Apple-related news site 9to5Mac said that the new phones would be made by Microsoft in cooperation with hardware manufacturer Sharp and would bear a resemblance to the Sidekick LX – originally developed by Danger Inc., which MS acquired last year. In fact, they'll be co-branded as 'Microsoft Sharp' products.
"One device is 'squircle' in shape like the past Zune's buttons. The slide-out keyboard houses the microphone at the bottom and it is meant to be open when being used as a phone. This device is code-named 'Turtle' and looks like a dressed up Motorola QA1," wrote 9to5Mac. "The other device is more traditionally-shaped candybar slider and is code-named 'Pure'."
The site also claims to have received a few photographs of the prototype, although they haven't put those up. By their estimation – backed by reputed writers from CNET and other sites – the new devices should be unveiled at CES in January 2010.
UPDATE: Here's the photo of the prototype of the Microsoft Turtle phone: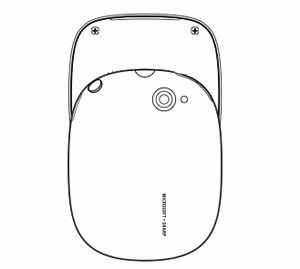 Move over, iTablet!
Meanwhile, Mary-Jo Foley of CNET news has written that she has been receiving increasing number of tips from industry sources that Microsoft is going to come out with its own tablet computer soon.
A few months ago, the possibility of an MS-branded tablet had sprung up after a few patents were filed and the company's Chief Experience Office J Allerd – who has been noticeably absent from public appearances over the past few months – was said to be likely heading the whole project.
"No word on whether Microsoft will field a Microsoft-branded Surface/Tablet combo or rely on one or more hardware partners to produce multiple designs," she writes. "I wouldn't be surprised if Microsoft is waiting for Apple to show its iTablet hand before trotting out its revamped Tablet."