Realme has released a Split Air Conditioner in India under its TechLife ecosystem line of products. The new AC begins under ₹30,000 and multiple variants of it are available based on your requirement. The offered capacities are 1 Ton and 1.5 Ton. You can opt for both 4 stars and 5-star ratings of energy efficiency. Beyond these basic settings, Realme has added a good deal of features that you may want to know about. Let's have a look at them.
Realme Air Conditioner Specs and Features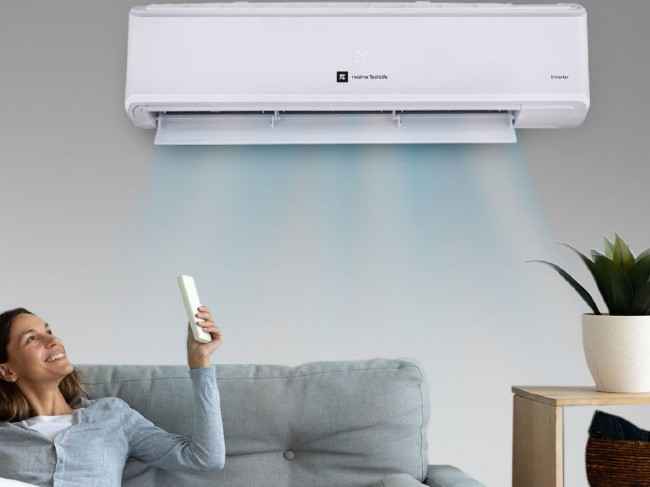 These new Realme ACs come with a 4-in-1 convertible design that allows you to adjust the cooling to 40%, 60%, 80%, and 110% of the capacity. Realme has termed these as follows:
Me time mode for one person - 0.9 ton,
We time mode for two people - 1.1 ton,
Family time mode for 4 people - 1.3 ton,
Party time for a small group of people - for running at the max capacity.
At the peak performance, you can expect it to run at up to 55℃.
Inside the AC, there is a variable-speed compressor with a copper coil. Realme claims "quick cooling, minimal power consumption, and extended compressor durability". Speaking of durability, the coil is coated with Blue Fin's anti-corrosive element that is said to offer protection against water droplets, salt, and acid deposition.
You also get an Auto Clean feature that throws air to remove water droplets and fend off moisture, mold and dust. Among other things, the Realme TechLife AC has got an environmental friendly R32 coolant, Stabiliser-free Operation (within 165~265V range) and a rather silent operation.
Realme Air Conditioner Price and Availability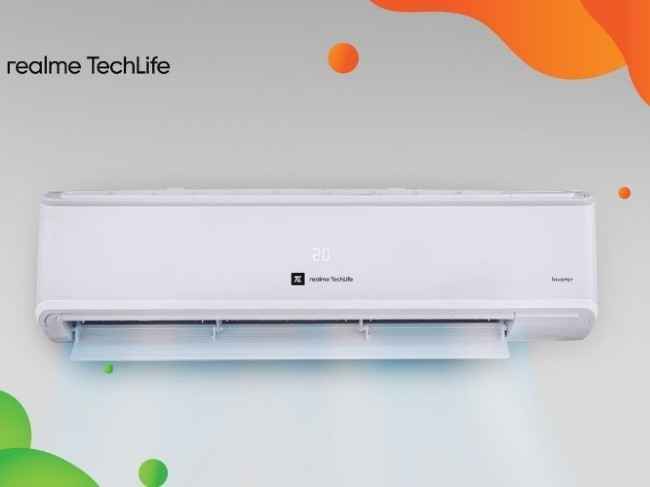 Realme has priced the AC as follows:
1 Ton, 4 Star Rating: ₹​​27,790
1.5 Ton, 4 Star Rating: ₹30,999
1.5 Ton, 5 Star Rating: ₹33,490
You can purchase the Air Conditioner through Flipkart.
For more news, reviews, feature stories, buying guides, and everything else tech-related, keep reading Digit.in.