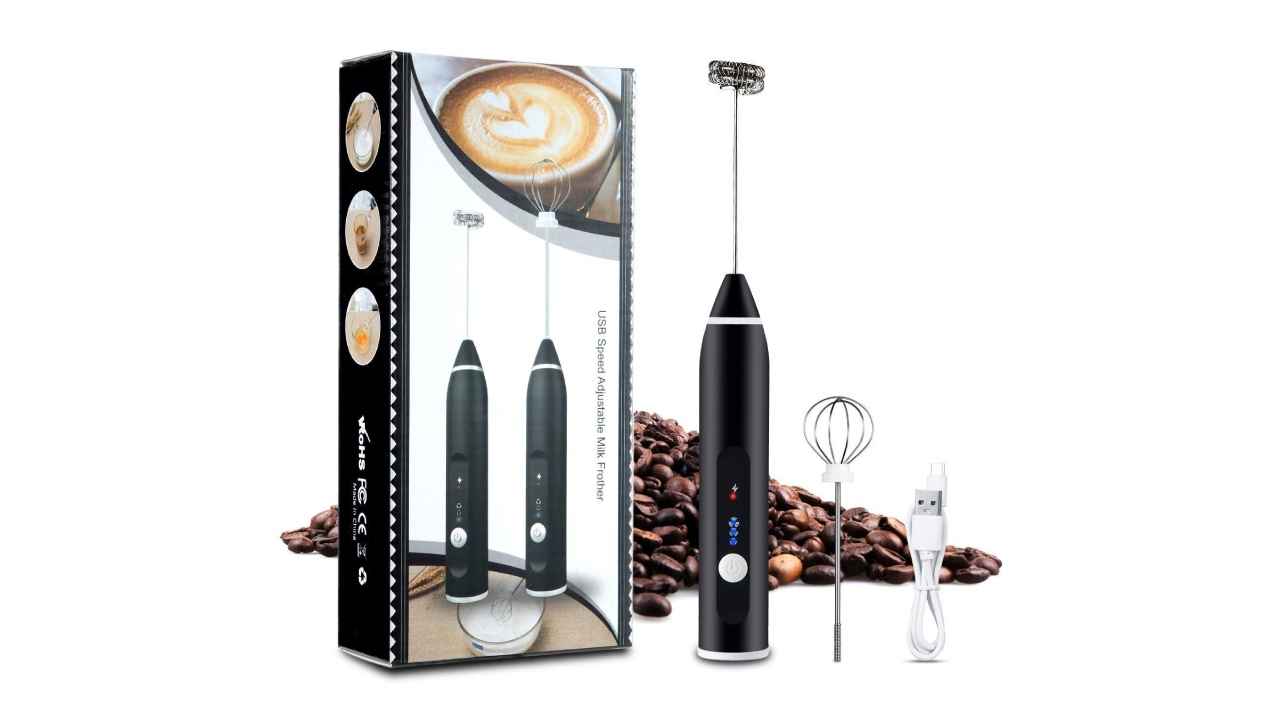 A portable handheld milk frother and coffee beater can be handy and can make a huge difference to the concoction that makes your day brighter and the world a better place to live in. Check out this curated list of portable handheld milk frothers and coffee beaters that will help to achieve the 'perfect coffee' in a few minutes, effortlessly!
InstaCuppa Travel Milk Frother
InstaCuppa Travel Milk Frother is a rechargeable battery operated coffee mixer that gives consistent results! A single charge of 90 minutes allows one to use it for 45 minutes straight. The creamy foam will be created within 15 to 20 seconds. The coffee beater comes with a stainless steel stand. It is travel friendly as it comes with a travel casing. The frother is easy to operate and maintain. The manufacturer also offers good after-sales services.
amici Kart Milk Frother
amici Kart Milk Frother is equipped with a rechargeable battery to make good milk foam for one's coffee. It has LED lights to indicate when the charging is complete. It is ergonomically designed, and there is no risk of staining the table when using it as a milk frother or for whisking the eggs. It has a comfortable handle with a USB port at the end for charging. The product promises quiet operation and is easy to use and clean. The motor ensures that the user has the option of using three different rotation speeds.
SHINGALA ENTERPRISE Coffee Milk Frother
SHINGALA ENTERPRISE Coffee Milk Frother is a lightweight, portable coffee milk frother that has wireless operations. It occupies very little space and works on 2 AA batteries. The product is made out of ABS plastic material, and the spring and rod are made of stainless steel. It is durable, and the smooth surface makes it comfortable to use. It can complete multiple tasks such as frothing milk, egg liquid, mixing coffee, juice and wine. It makes very little noise while operating.
CARDEX Milk Frother
CARDEX Milk Frother is a multipurpose frother that can whisk eggs, froth milk, beat coffee, stir Latte, Lassi, etc. The product offers a comfortable one-hand operation that will ensure you get the desired result within 20 to 30 seconds. It has a stainless steel shaft and whip and an ABS plastic body. One must slide the top of the frother to insert the batteries. This portable frother is easy to clean and easy to operate.