PlutoX is made by IIT Bombay startup Drona Aviation and their Indiegogo campaign will last until September 20
PlutoX, an open-source, DIY, easy-to-code, crash-resistant drone kit designed by an IIT Bombay based startup Drona Aviation is now available on Indiegogo. A successor to the Pluto 1.0 drone, the PlutoX is a nano-drone that's designed to be tinkerer-friendly and even has swarm capabilities. PlutoX comes in the form of two kits, a Tinkerer kit, and a Starter kit. Early-bird backers on IndieGoGo can get the Starter kit for $149 (Rs.10,500) + shipping.
PlutoX nano-drone kits
There are multiple tiers with PlutoX drone kits up for grabs on their Indiegogo. The most popular one appears to be the Tinkerer Kit that's priced at $169. In that, you get the PlutoX Nano drone, spare propellers, a camera with image processing capabilities, range sensors, motors, a breakout board, and the instruction guide. As for the remote controller, there's an app for both iOS and Android devices. With all of these put together, you can make more than 10 different projects. You can check out some of these on their Indiegogo page.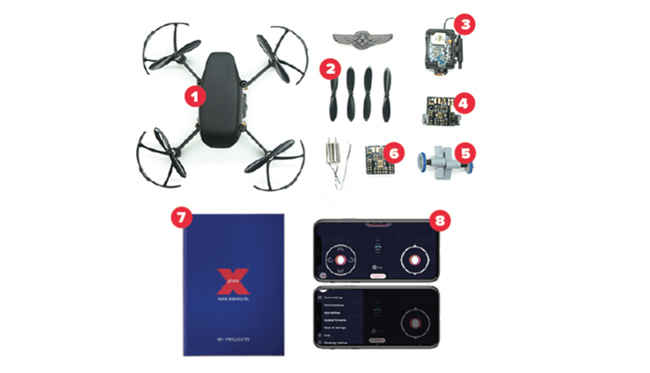 If you don't want all the extra components and want just the drone, then the PlutoX starter kit has just that and is priced at $149. You get the drone, extra propellers, prop tool and the breakout board. However, the part that's most exciting is the swarm capabilities of the PlutoX. For this, they have a kit with enough components to build four PlutoX nano-drones.
PlutoX - open-source, unbreakable and tinker-friendly
Drona Aviation, the makers of the project encourage users to experiment and play around with different configurations. They've open-sourced the entire project so you can download and modify it to your heart's content. The SDK for PlutoX is based on the Cygnus IDE and API so playing around with the code and teaching it new tricks is a lot easier than one would imagine.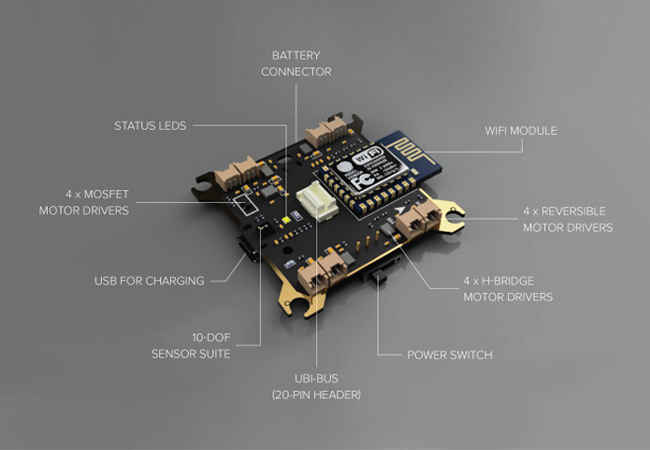 The makers claim that PlutoX's 3D printed frame is sturdy enough to survive through any and all torturous experiments that you can think of. Within reason, of course.
PlutoX on Indiegogo
The PlutoX Indiegogo campaign runs till the 20th of September 2018 and you can check them out here.