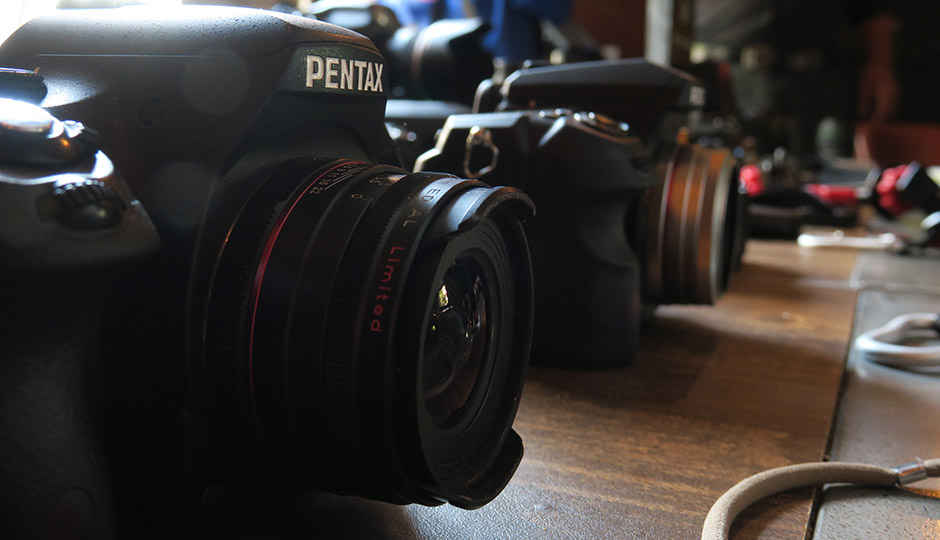 HIGHLIGHTS
Alongside DSLRs, medium-format and rugged compact cameras, Pentax has also launched a jam-free laser printer and a short-range projector
The imaging company, Pentax, released an extensive range of cameras today. Presenting its first full range of imaging products after being bought out by Ricoh, Pentax unveiled a range of waterproof DSLRs, rugged instant shooters with wireless connectivity, a 360-degree camera, a medium format camera, a jam-free laser printer, and a short-range projector.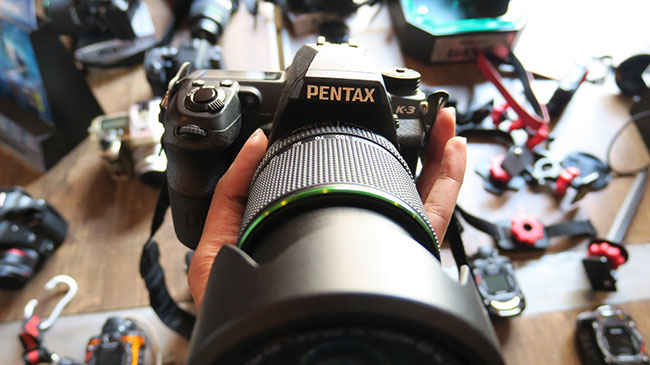 The Pentax K-3
Alongside all the products, Pentax also has a range of interchangeable lenses ranging from 12mm wide-angle to 560mm telephoto, some of which were showcased at the event. The range of its compact cameras start from the Pentax XG1, featuring a 16-megapixel BSI CMOS sensor, 60fps shooting mode, and a 24-1248mm f/2.8-5.6 52X zoom lens at a price of Rs. 15,995. The more powerful compact camera, Ricoh GR, features a 16-megapixel APS-C CMOS sensor, GR engine V image processor, and an 18.3mm f/2.8 lens, built into a compact Magnesium alloy body and is priced at Rs. 52,995. Its rugged compact range has four variants: Ricoh WG4 (GPS), WG-30 as well as the WG-M1 and is available at an introductory price of Rs. 20,995. The one-click 360-degree spherical photo shooter, Ricoh Theta m15, records video at 1080p, with 4GB of internal memory, and is priced at Rs. 34,770.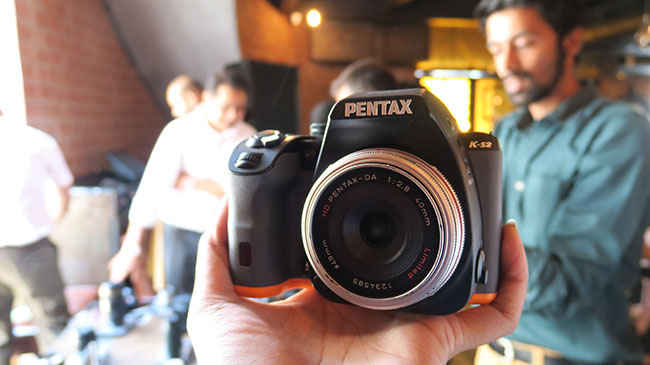 Pentax's entry-level DSLR, the Pentax K-S2
The DSLR range starts with the Pentax K-S2, with a 20.1-megapixel APS-C CMOS sensor, 11-point autofocus, native ISO of 51200, and a selfie-shooter button. The dual-lens kit of the Pentax K-S2, with 18-50mm and 50-200mm lenses, is priced at Rs. 56,995. The Pentax K-50 is a slight upgrade over the K-S2, featuring a SAFOX IXi+ autofocus mechanism, and in-camera HDR and RAW image processing, at a body-only price of Rs. 48,995. The Pentax K-5 II features a steel chassis with a Magnesium alloy cover, along with similar specifications as the previously mentioned DSLRs and is available at a body-only price of Rs. 76,995. The Pentax K-3 houses a 23.35-megapixel APS-C CMOS sensor, user-controlled anti-aliasing filter, Prime III image processor, 95% pentaprism viewfinder, and dual memory card slots, with a body-only price tag of Rs. 85,365.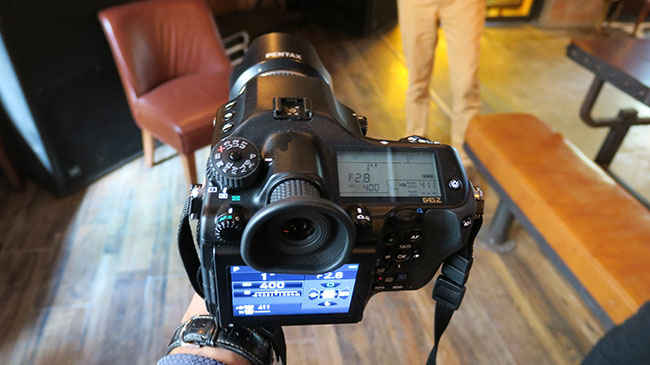 The medium-format Pentax 645Z
The medium frame Pentax 645Z has a 51.4-megapixel sensor, ISO 204800 sensitivity, Keplerian pentaprism viewfinder with a 98% viewing range, 27 AF points, aluminium chassis, and support for Hasselblad lenses with an additional lens mount adapter. The super-fast medium format camera is priced at Rs. 6,29,999 (body-only).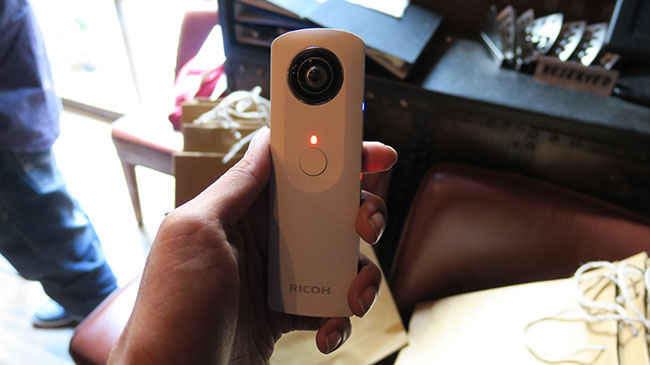 The Ricoh Theta m15 — a 360-degree spherical photo snapper
Among other products are Pentax's range of binoculars ranging from 8X to 16X magnification, and a host of accessories for the rugged WG cameras meant for extreme conditions. These range from magnet mounts, helmet strap mounts, and suction cup mounts.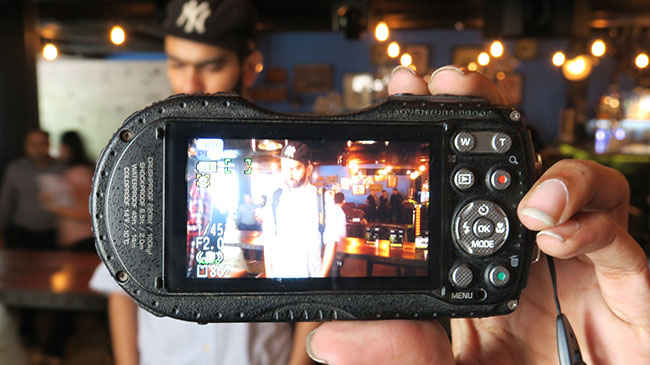 The rugged compact cameras branded under Ricoh