It's that time of the year when brands show the world the latest and greatest they are working on. And so, at MWC 2022, the Chinese tech giant Oppo has also come forward with a couple of products. Being a frontrunner in the charging tech field, the company has brought two new charging standards. There is the 150W SuperVOOC with Battery Health Engine (BHE) that boasts to top up a 4500mAh battery in a quarter of an hour. And while doing so, it is said to keep the battery health in check. That is the BHE which could safeguard 80-per cent of the battery health even after 1600 charging cycles. The company also announced a whopping 240W SuperVOOC charging that claims to fill the same 4500mAh tank in 9 minutes.
Oppo 150W SuperVOOC with BHE
This 150W SuperVOOC adapter is made of Gallium Nitride (GaN) which enables it to be a little smaller at 58 x 57 x 30mm, and around 172g in weight. However, it is claimed to be able to charge a 4500mAh tank in 15 minutes. It uses two charge pumps supporting up to 20V/7.5A charging.
Now, what makes it even more interesting (at least in theory) is this Battery Health Engine. The 150W SuperVOOC comes with an integrated/customized battery management chip that relies on two factors: Smart Battery Health Algorithm and Battery Healing Technology.
The Smart Battery Health Algorithm ensures there is minimal dead lithium and the maximum charging current is maintained. Meanwhile, the Battery Healing Tech keeps the electrodes and the interface of the electrolyte in proper health.
This tech will be powering chargers for mid-to-high-end Oppo and OnePlus phones. The first OnePlus phone to feature this tech will launch in Q2, 2022.
Oppo 240W SuperVOOC: Details
To reiterate, the 240W SuperVOOC can refill a 4500mAh battery from zero to 100% in mere 9 minutes, according to Oppo.
This will be done with a 24V/10A USB-C connection that gets converted to 10V/24A over three pumps of charge.
Such a high-speed push of charge can be concerning. If you feel so, Oppo says, it has taken care of it with the following safety measures:
A custom-made intelligent control chip that controls the voltage, current, and temperature and analyzes if the charger is damaged due to external force.
The Oppo phones that support this adapter will come armed with 13 temperature sensors.
Some unnamed 5 safety protection measures.
Oppo 5G CPE T2: Details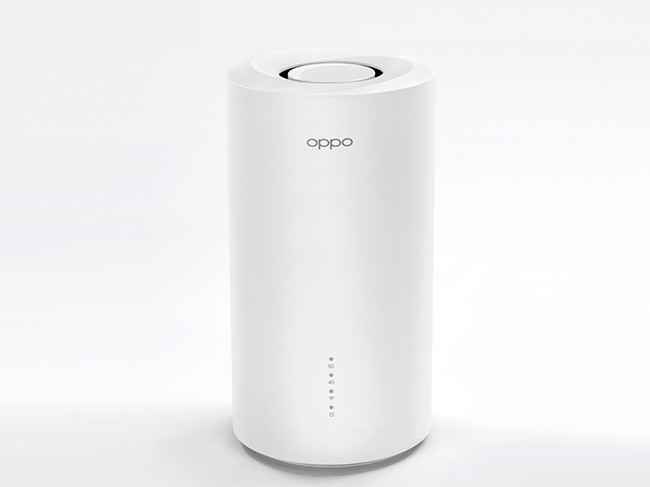 Oppo also announced its refreshed CPE (Customer Premise Equipment) to 5G CPE T2 and this new device is claimed to be capable of converting 5G signals into Wi-Fi or LAN network connections. You have to insert a 5G SIM (when that's available) into the device and place it at home, office, or any other setting. Then, it will allow multiple other devices on your IoT network to connect to a 5G network and with proposed 5G speeds, you should be able to get an experience comparable to broadband.
However, we can take note of the specs of the Oppo 5G CPE T2 such as the Qualcomm SnapdragonTM X62 5G modem-RF system and Oppo's own O-Reserve 2.0 smart antenna technology. The latter is what converts 5G signals into WiFi.
The company also revealed its agreements with operators in the Middle East, Africa, Asia-Pacific, and Europe to expand CPE tech by the second half of 2022.
For similar news, reviews, top 10 lists, features, and everything else tech-related, keep reading Digit.in.
For more technology news, product reviews, sci-tech features and updates, keep reading Digit.in or head to our Google News page.