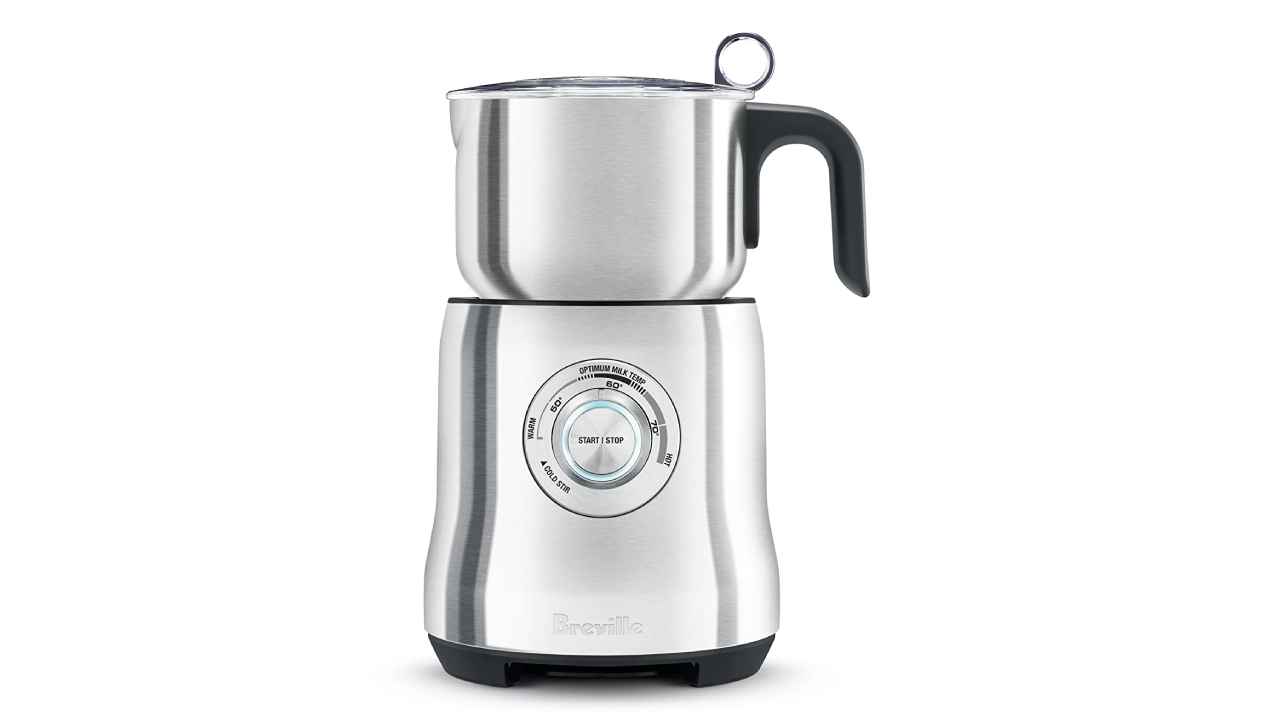 Your morning does not start without a cup of fresh coffee, brewed to perfection. Are you in search of a milk frother that can help you make cafe-style coffee right at home? Then, have a look at this list of milk frothers that you can use to make creamy coffee at home available on Amazon.
Breville Cafe Milk Frother
Breville Cafe Milk Frother enables the user to create smooth and silky milk with the help of the frothing disk. The user can make hot chocolate by adding chocolate powder or flakes to the milk. This product is very easy to clean and can even go into the dishwasher without fear of breakage. It comes with onboard disk storage, and the product uses induction heating to ensure that the brew is properly and uniformly heated. The product weighs nearly 1.63 kilogrammes.
Country Bean Stainless Steel Milk Frother
Country Bean Stainless Steel Milk Frother has a 400 ml capacity. It is made out of durable stainless steel material and is convenient to use. The user can easily create rich foam for topping delectable hot or cold beverages in 60 seconds or less, without electricity or batteries with the help of the double froth pump. The product must be stored in a cool place. The product enhances coffee presentation and does little to tamper with the original flavours.
Qualimate Milk Frother Glass
Qualimate Milk Frother Glass is made of heat resistant borosilicate glass that is dishwater safe and easy to clean. It is also microwave safe. The product has a 450 ml capacity and can be used for hot, warm or cold milk. It is an electric handheld device that will ensure that the froth will approximately double the quantity of the milk. It is lightweight (weighing just 280 grams) and is portable.
Cafe Casa Milk Frother
Cafe Casa Milk Frother is a professional two-speed milk frother ideal for making both hot and cold drinks. It can be used to whip cream up too. The stainless steel whisk is attached to the body with a metal connector, making it a durable, elegantly styled product. It is a space-saving whisker that works on 2 AA batteries. The product is equipped with a one-touch dual-speed switch, an ergonomic handle, and a BPA free shaft.