Microsoft has put forward an idea of making innovations in battery tech so that smartphones and tablets are able to deliver a full week of charge. Microsoft's Senior Researcher in the Mobility & Networking Research Group at Microsoft Research, Ranveer Chandra amazed everyone with the idea at MIT Technology Review's Digital Summit in San Francisco.
Chandra said that current devices are forcing users to charge these devices every night while some unfortunate users have to charge their smartphones multiple times a day. He says that Microsoft aims to change that as it is looking to change the way how smart devices use power. As smartphones and tablets are becoming more powerful, battery technology has majorly stayed untouched.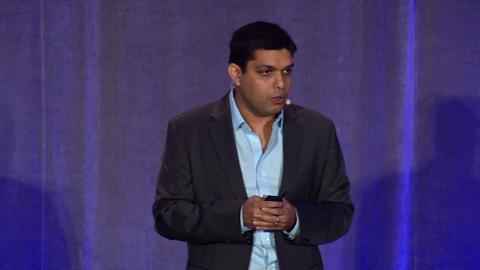 Chandra shared one of the ideas that Microsoft is working on at the summit. He says that one of the most interesting experiments is the one in which two smaller batteries would be used in a device instead of a single large one. While one battery handles powerful processes such as gaming, the other would power the phone with enough juice to manage the background processes when idle. Such prototypes have been reported to increase battery life by 20 to 50 percent.
Microsoft is also working on a project called E-Loupe which monitors resource-demanding apps, slowing them down when the program predicts that it is appropriate to do so. The research team at Microsoft is also working on tool for developers which will help them predict how much power-hungry their apps are. This can help them optimize their apps accordingly which would enhance battery life on devices.
Even though the 1-week battery backup idea seems quite unlikely for now, LG has already shown tremendous improvement in optimizing battery usage in its devices like LG G2 and G3. Smartphone like the LG G3 was expected to kill battery life due to its huge 5.5-inch Quad HD display. But the Korean company surprised everyone with the battery performance on its flagship smartphone by introducing a new technology called 3A and according to tests at PhoneArena, it has delivered.
The "A" in the name of this technology means "Adaptive" while the number "3" signifies the number of functions in the technology such as adaptive frame rate, adaptive clocking and adaptive timing control. Experts believe that this technology helps LG G3's battery last as long as a device with 1080p display resolution.
How LG has succeeded in this technology is dropping framerate to 30fps whenever the activity on the smartphone's display is none. The adaptive clocking and timing control affect the processor by under-clocking it whenever the full use of the processor is not needed.
We could have seen better results if LG had used such technology in the previous flagship smartphone like LG G2 which features a Full HD display.
Hopefully Microsoft will also be able to come out with such technology soon so that our smartphones can give similar battery performances as mobile phones used to when they weren't "smart".
Do you think Microsoft would be able to deliver on this idea of 1-week battery life? Let us know in the comments.
Source: MIT Technology Review, Via: Android Authority