The chips could be used for servers and Surface devices. This would be a significant move from the company as it follows Apple's trend. Intel's stock was affected by the news from Microsoft
Following Apple's footsteps, Microsoft is now designing its own ARM chips for servers and Surface devices as reported by Bloomberg. The CPUs will be used in Microsoft's Azure cloud services based on ARM as reported in the post by Bloomberg. The tech giant is also on the lookout for designing a custom chip for Surface devices based on ARM architecture.
Currently, the data centers and server infrastructure is led by Intel-based x86 CPU as well as Microsoft uses it to exclusively power the Azure Cloud servers. Even the current Surface devices are powered by Intel processors. Although Microsoft has worked with Nvidia, Qualcomm, and AMD to power its Surface devices like Surface Laptop 3 and Surface Pro X to show a shift move from Intel.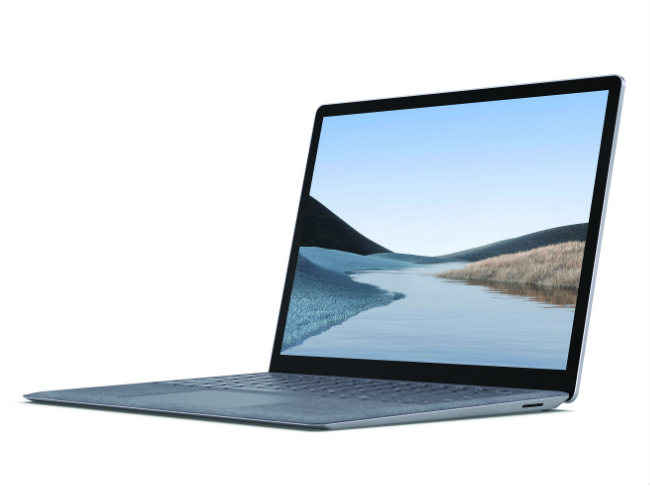 The concept of ARM chips is not a new segment for Microsoft as they have previously worked with Qualcomm on the SQ1 processor for the Surface Pro X and then released an SQ2 couple of months later as a refresh to the previous version. The company had augmented Qualcomm to custom design the chip for the Surface Device. While these chips were manufactured by Qualcomm the new chips from Microsoft are to be engineered and designed solely by Microsoft.
A move for server-side applications to ARM from Microsoft is a significant change particularly for Intel, as Intel has been dominating the server space with almost 90 percent share of the market. The news from Microsoft plunged Intel's stock by upto 6.3 percent on the day of the announcement.
Surface devices are still a smaller scale of market for CPUs in the PC industry, the report on this decision would still be a blow to Intel, as Apple has already announced their own M1 chips for Macs based on ARM as a move to shift from Intel for better performance and power consumption. AMD is also hyping up their own EPYC processors for server market with a higher core count than Intel competing in the industry.
"Because silicon is a foundational building block for technology, we're continuing to invest in our own capabilities in areas like design, manufacturing and tools, while also fostering and strengthening partnerships with a wide range of chip providers," said Microsoft spokesperson Frank Shaw in a statement to TheVerge.