Want to modernise your banking loan application?
Build an application that analyses credit risk with #IBMCloud Pak for Data on #RedHat #OpenShift
Click here to know more
Advertisements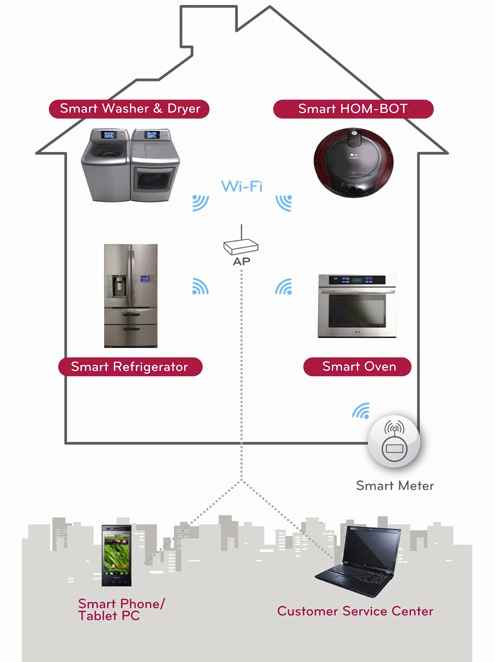 We knew LG was headed towards just such a connected platform, but didn't expect it to be much more than a concept for a little while more, at least, not a brand yet. Now, LG Thinq has been introduced by the Korean consumer electronics giant, a platform that connects all your LG smart appliances, from washing machines to robotic vacuum cleaners, with a Wi-Fi grid called Smart Grid.
[RELATED_ARTICLE]Once the technology actually hits markets, home owners will be able to manage their household appliances from control centers called Smart Meters, or remotely via a smartphone and tablet application called Smart Access. They will be able to monitor and optimize power consumption with intelligent and adaptable presets, schedule tasks or control appliances directly or remotely, as well as troubleshoot any faults the appliances might get via Smart Diagnosis. If Smart Diagnosis can't handle the problem, it will still be able to diagnose it for you, saving time and money on service visits that simply ascertain the problem.
Other features include LG Food Management, which will let users monitor what items are in the refrigerator, and when they will expire, all remotely. There's also LG Smart Adapt, which allows consumers to download the latest services and technology upgrades for their appliances via a Wi-Fi connection. Interestingly, the HOM-BOT robotic vacuum cleaner we mentioned earlier will also come with a camera apart from complete user control, allowing home owners to keep a watch at home from their smartphones/tablets whenever they want.