A 'transparent' vehicle that projects the outside world on its interior has been developed by Japanese researchers.
Japanese researchers are developing a 'transparent' car similar to what we saw in a James Bond flick driving in a high-speed car across a frozen lake. The vehicle makes itself see-through by projecting the outside world on its interior.
According to reports, the transparent car is being developed at a lab in Tokyo. The conceptual car is likely to assist drivers with parking, and adding a panoramic view of the area behind the car onto the rear seats. The projections include animals, children and other things such as bollards. The invention is considered to be extremely useful for drivers who find it tough to parallel park.
The car will have two cameras on the boot lid that will take a full view of the scene behind the car. The images will be integrated by computer and projected onto the seats to create the illusion of the back of the car becoming invisible, from the driver's view. According to a researcher working on the project, the driver will feel like he's driving a glass car.
A Japanese car manufacturer is reportedly working with the researchers to put the technology into production. The researchers, in the meanwhile, are also working on other ideas that include making other parts of the car transparent.
The researchers are developing a prototype transparent door that will allow lorry drivers if a "cyclist pulled alongside them at a junction." Experts believe this would be highly helpful in reducing the number of road deaths.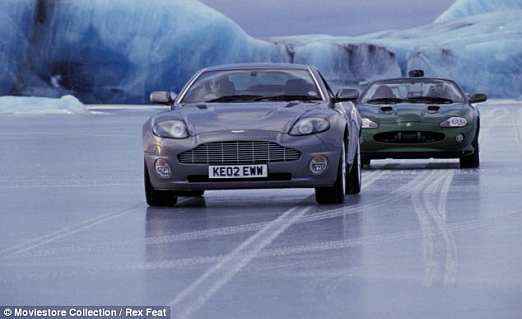 James Bond driving the 'invisible car' in a Die Another Day movie
Source: Daily Mail