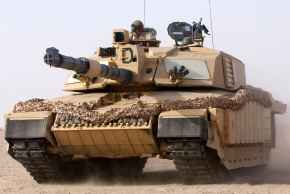 The ACTA, or the Anti-Counterfeiting Trade Agreement, is now widely acknowledged as a controversial way that some of the wealthier nations (read U.S., EU, Canada, Japan, and Australia) and corporations are trying to use to circumvent the more liberal guidelines of the WIPO and WTO treaties, ostensibly to protect intellectual property and copyrighted material, but perhaps to ensure that royalties stay exactly where they belong. Some have even gone so far as to call it an "international piracy pact".
Many developing nations have voiced their displeasure against the formulation the ACTA, and some have even formed a coalition to try to break it, or at least weaken the stringent terms. According to the English Club, ACTA will try to implement a variety of major provisions, from the criminalization of peer-to-peer engine development, to thought crime (such as imminent infringement), and the seizure of international pharmaceutical shipments – even those that just past through a stentorian country's port.
While a whole list of nations are part of the unofficial coalition against ACTA, some major countries include Brazil, China, and Egypt, and very unofficially, the U.K. The Economic Times spoke with a major Indian politician recently, who under the condition of anonymity revealed that India would also be actively seeking to break or renegotiate the ACTA. ET's source commented "We will hold talks with like-minded countries and may oppose the ACTA proposal jointly as well as individually by holding talks with [the] countries involved."
A united resistance effort might be exactly what is needed to stop ACTA in its tracks, or at least make it more amenable to developing nations. India is reportedly not really worried about the Internet restrictions that ACTA might place, but is most concerned about the pharmaceutical patent provisions of the ACTA, one of which is "[Infringement could occur] if a medicine or product is made for which a company holds a patent in any country, no matter how unclear in scope and validity of the patent is." This will (hypothetically) allow the US to seize Indian 'off-patent' medicinal/pharmaceutical shipments at sea that are covered by a US patent, or less dramatically, at a US port of call.
If after reading all this, you feel that ACTA forming countries will not be able to really enforce the laws onto emerging markets, you should think again. As Michael Geist, a Canadian law professor, describes the scenario "The reality is that ACTA is largely designed to apply to the very countries that are now preparing to openly oppose it... The best approach to gaining broader acceptance is to include those countries in the talks, not leave them on the outside in the hope of later pressuring them to comply with an agreement from which they were deliberately excluded."
Mr. Amarendra Khatua, the Joint Secretary of the Commerce and Industry Ministry, also commented on the steps India will take to forestall ACTA: "We are looking at the issue and preparing a negotiating brief." Plenty of other major institutions are standing up and taking notice of these turn in events, such as Indian Pharmaceutical Alliance, and Medicines Sans Frontiers. India will definitely not be lacking in support when finally forms its offensive, and numerous good-bodies from around the world are already celebrating India's reaction, joining those who applauded the country's recent attempt to amend its own Copyright Act.