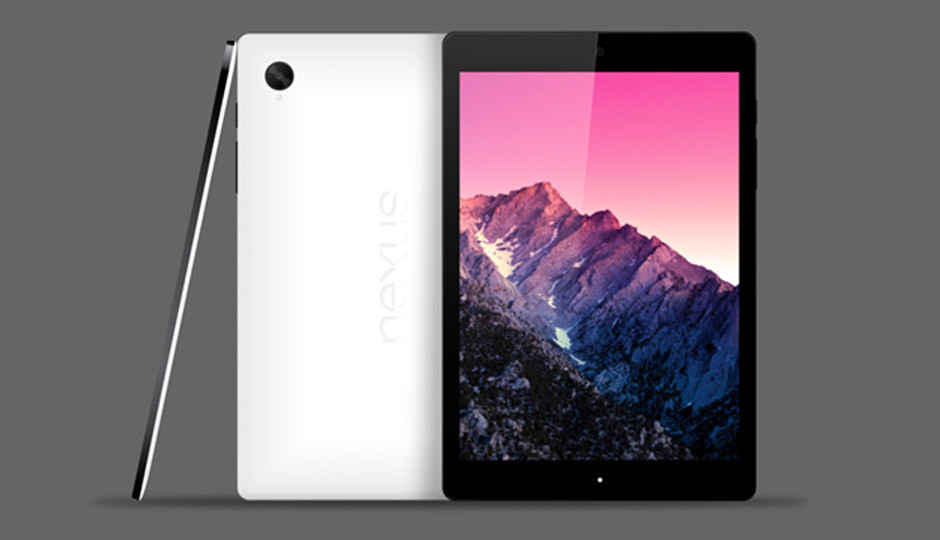 HIGHLIGHTS
According to new rumours, the HTC Nexus 9 has 8.9-inch display, NVIDIA Logan processor and 8MP OIS camera.
Rumours about HTC developing a Nexus tablet have been circulating for quite some time. According to new rumour/report, HTC-branded Nexus tablet will be official soon as the Nexus 9 or HTC Volantis moniker.
Citing anonymous sources, Android Police in its report says the tablet with 8.9-inch display will be launched around the fourth quarter of this year. Release of the HTC Volantis will be accompanied with the launch of the next iteration of Android rumoured as Android 5.0.
Android Police has also disclosed specifications of the HTC Volantis – 8.9-inch display with 2048 x 1440 pixels resolution along with 281 ppi. The tablet will be powered by a 64-bit NVIDIA Logan processor (Tegra K1) and 2GB of RAM. The Volantis will come with 16 or 32GB internal storage options. The HTC Volantis will have an 8MP camera with optical image stabilisation and 3MP front facing camera.
The tablet will feature zero-gap aluminum build and may have stereo front-facing speakers, though leaked image doesn't conform. The Nexus 9 will measure 226.3 x 151.9 x 7.9 mm, and weigh about 418g (in Wi-Fi-only) or 427g (with 4G LTE).
The 16GB model is expected to be priced around $399 and $499 for the 32GB variant. The website has also shared couple of images detailing the new Nexus tablet: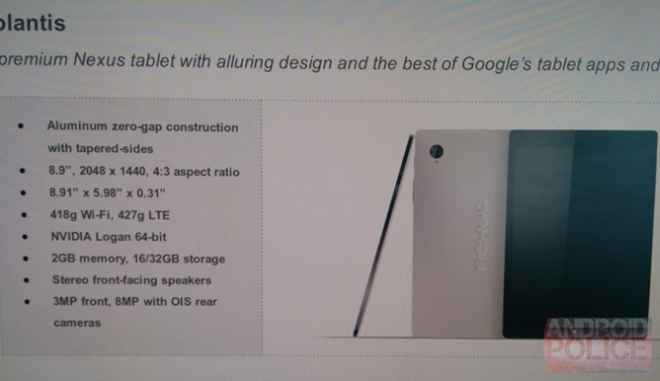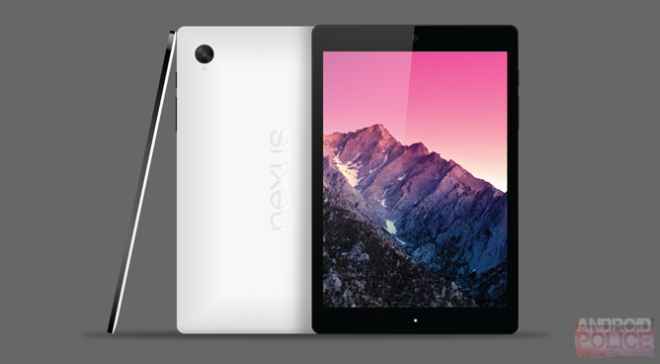 Earlier reports had said the new Nexus, which could be the last Nexus-branded device – would be a "high-performance" tablet and will have a higher premium price tag than the previously released Nexus tablets.
Rumors also suggest that Google may unveil the Nexus 8.9 inch tablet at the I/O conference in June this year along with a new Android OS version.