The one common important theme between this year's Apple's WWDC and Google I/O, was how to make your smartphone more personal. The new mobile software updates iOS 16 and Android 13, from Apple and Google which is coming later this year has new ways to make your phone the central part of your life. If iOS 16 is planning to change the lock screen pattern, Google is looking forward to turning your smartphone into the main hub for all your digital cards and tickets. Both the tech giants have a common vision of making your smartphone integrated with as many products as possible such as smart home devices or even cars.
Although the idea of making your smartphone a part of digital life is not only, both the companies, Apple and Google plan to bring much-needed enhancement which will make your smartphone yours, fully packed with privacy protection tools as well.
Here is a list of features that Apple and Google plan to add to make your smartphone more personal.
iOS 16: Lock screen customisation
Look screen is something which we usually first see on our smartphone. Unfortunately, in the iPhone, the lock screen has remained the same for years. But with iOS16 we can finally customize the lock screen by choosing a color and typeface for the clock, you can also add fun widgets for weather, fitness goals or even sports scores. Also with the new advancement, the notifications now appear on the bottom of the screen and a group based on the app they come from. Apple's focus on personalization, and changing the lock screen is huge.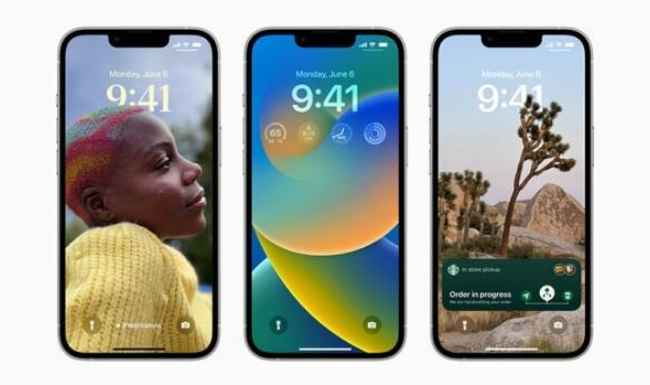 With Android 13 Google plans to build on its Material UI philosophy, the latest version of the Android offers more colors in the themes option. It will also let its users change between two clock styles on the lock screen. In addition to this, the media player will also see some changes such as the album art will now take the entire background of the widget.
Android 13: New Google Wallet
Google's plan is clear, that it wants the new Wallet app to act as the hub for all your digital cards and tickets. Be it your credit card,your vaccine ID card, airplane ticket or even your driver's license. You can think of your Google wallet as a secure alternative to physical cards. Surely, Google has a GooglePay app for payments, but Google wallet will act as a storage for your cards and making payments that accept Google Pay.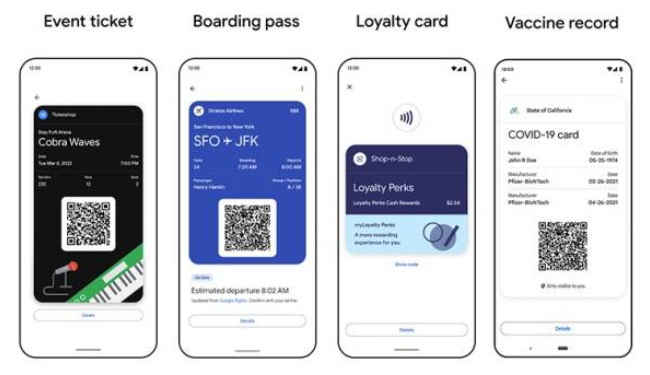 The Digital wallet was also Apple's prime focus during the WWDC. The company added a new option to Apple Pay called Apple Pay Later which splits the cost of purchase into four equal instalments. Although Apple Pay is not available in India, analysts said that the feature is a game-changer for active Apple users. In a way, Apple is converting your phones into a fintech service. Again the long-term use of digital wallets is to get rid of your physical wallet.
iOS 16: Ability to edit or unsend iMessage
The term "personalization" here doesn't mean making custom changes, but it means having full control over your phone. The biggest announcements in this realm are demonstrations of revamping messages in iOS16 and in Android 13. In iOS16, Apple finally gives its users the ability to edit or unsend a message. So in case you spot a typo, you change it after fact check. Another feature which is incoming is when you can recall a sent message. If you accidently sent an incomplete message, you can use the recall option, to prevent it from reading and save yourself from embarrassment. Lastly, you can also mark messages as threads and unread.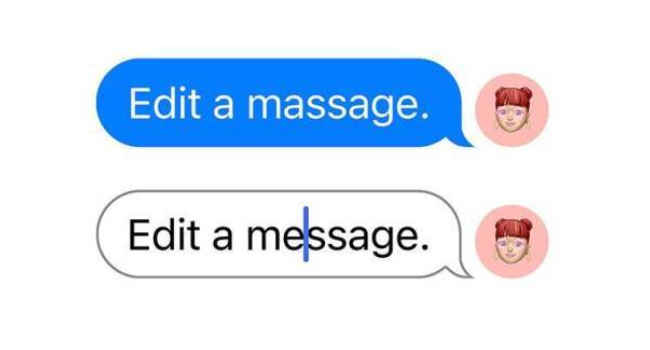 Another new feature for Android users is improved Copy and Paste. Like screenshots Android 13 displays a notification after copying text with the option to edit the clipboard before you paste it. The new feature also allows the users to seamlessly copy something on one device and paste it on another. No messaging or emails are required.