Make 2021 your best year with IBM Developer
Make 2021 the year where you truly shine, grow, build & Code. Get support and motivation from the IBM Developer community. #IBMDeveloper #CodePatterns
Click here to know more
Advertisements
Unique Infoways has opened a new marketplace, House of Technology (HOT), at the Nehru Place Metro station, New Delhi. The USP of the marketplace is it's open 24X7 the year round and features close to 100 technology brands under one roof.
The HOT mall offers products ranging from laptops, desktops, peripherals, accessories, mobiles, tablets, smartphones, gaming equipment to cameras and much more. More than 100 brands include the likes of Apple, Dell, Lenovo, IBM, HCL, HP, Acer, Asus, Toshiba, Fujitsu, Samsung, LG, Blackberry, HTC, Nokia, Sony, Motorolla, Micromax, Canon, Fujifilms, Nikon, Panasonic, Viewsonic, Bose, Siennehiser, Jabra, iBall, Philips, Huwaei, Hitachi, Compaq, Casio.
While HOT's East Wing has electronic gadgets from Air Conditioners and Audio Systems to cameras and smart phones, the West Wing of the store would cater specifically to the IT related products that include computers, lap tops, tablets, accessories besides security systems like CCTV cameras etc.
HOT expects about 12,000 footfalls daily and targets a sale of approximately 20 crores per month.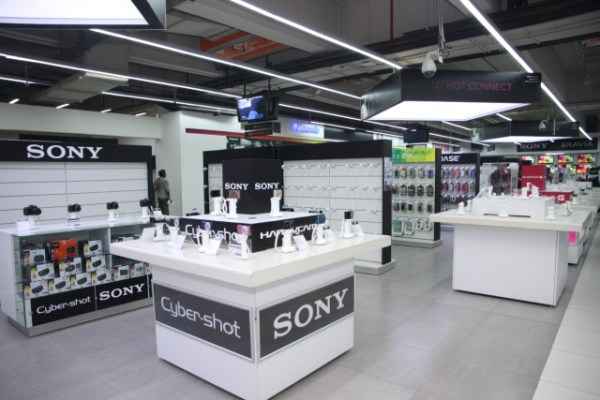 "We are pleased that we have been able to bring together all the premium IT brands under one umbrella called HOT, making this a truly one stop destination for all gadget needs.Iam proud to dedicate HOT - India's largest, world class and interactive digital lifestyle centreto the people of Delhi," says Mr. Vipul Jain, CEO & Promoter, UniqueInfoways.
"We have introduced a format that allows close interface with our customers to help them make optimal decisions as per their requirements and incorporated a non-intrusive way of gaining insights into consumer's buying behavior which will help us customize our solutions and gain customer confidence. I am confident that HOT will be a game changer in IT retail and we have definitive plans to scale up this business by replicating this in other cities and centres."