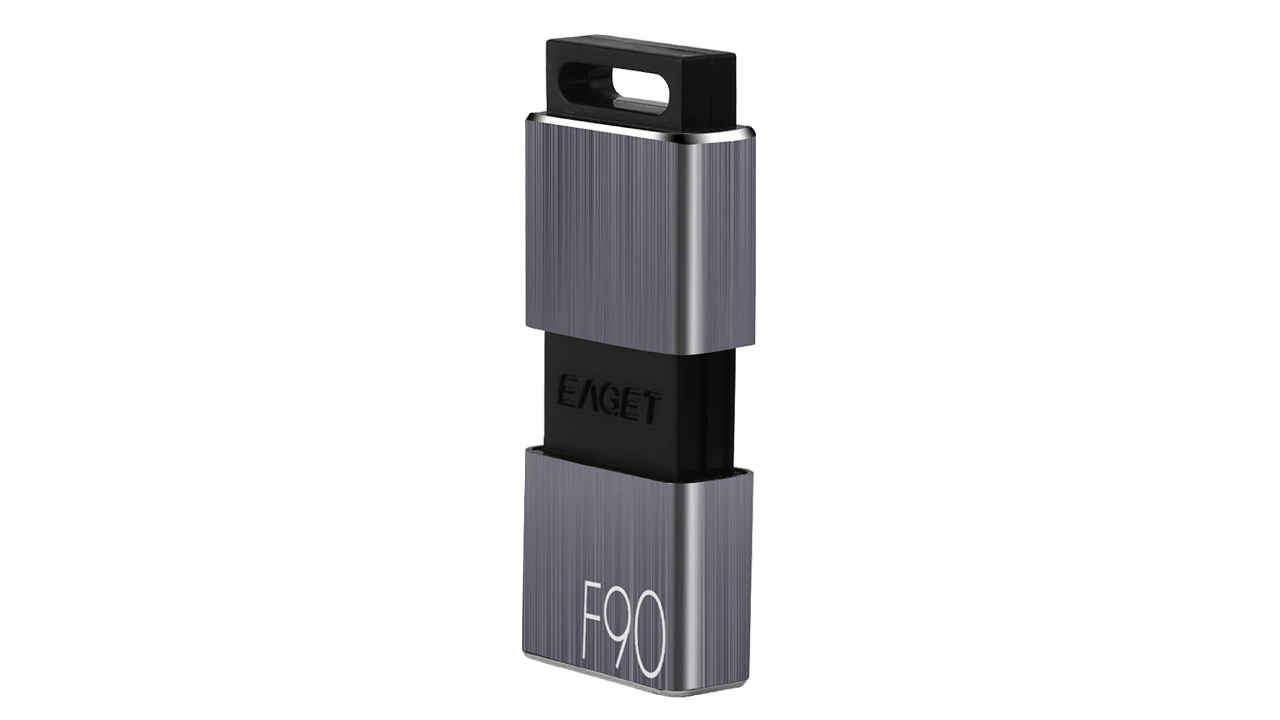 In the past, the only way for people to store their valuables was to lock them in a safe. However, today data is the most valuable asset for most of us, yet keeping it locked in a single location forever is meaningless in most cases. While hard drives offer a safe repository for a large amount of data, when mobility is a concern, pen drives save the day. In addition to being small and portable, they are also devoid of moving parts making them more durable. To catch up to the storage advantage that hard drives provide, all you need to do is opt for high capacity pen drives. Here are some great options available on Amazon, selected based on their specifications.
Transcend 128GB JetFlash 790
The JetFlash 790 from Transcend uses a capless design with a slider for the connector. This minimises the risk of losing the cap while also protecting the connector. The design is lightweight and compact to enhance its portability. The lanyard loop allows you to conveniently attach the drive to a keyring or a cord for quick access. The drive has a USB 3.1 Gen 1 interface which aims for fast data transfer speeds for its 128GB capacity. An LED under the slider lights up to indicate active usage, helping you troubleshoot faster when you suspect drive failure.
SanDisk 2-in-1 Ultra Dual 256GB Pendrive
Whether you're looking for a large amount of space or a host of useful features from your pen drive, the Sandisk 2-in-1 Ultra Dual Pendrive has something to offer for both of those needs. At 256GB, this pen drive can be a capable backup location for all your important data. However, the 145g weight and small size promise to keep the model portable and lightweight. It also comes with an interchangeable connector functionality, that lets you choose between type-C and type-A connectors. This can help greatly in maximising compatibility, allowing you to use the same pen drive for your laptop and your phone. The USB 3.1 standard on the device promises high data transfer speeds up to 150MB/s.
Eaget F90 USB 3.0 High Speed Capless USB Flash Drive.
The Eaget F90 flash drive skips a cap in its design for a sliding collar build. This allows you to conveniently expose the connector whenever you need to use it and slide it back for easy storage. It features a shock-resistant design, adding an extra layer of security for your data if you drop it accidentally. The textured finish on the exterior makes it a good-looking tech accessory to have with you. At 10.8 grams, the Eaget F90 is also very light. The Anti-lost key loop allows you to attach the drive to a keyring for quick access.
Strontium Ammo 3.1 64 GB USB Flash Drive (Silver)
Featuring a lightweight metal casing, the Strontium Ammo aims to be more durable and aesthetically-pleasing as well. The USB 3.1 standard allows the drive to go up to 120MB/s, which can help make any file transfer quite fast. However, the drive is still compatible with older 3.0 ports and 2.0 ports, with which it aims for usability with older devices as well. The design comes with an easy-to-use hook on the body and it ships with a keychain to use with that too. Coupled with the metal look, the high-speed data transfer on the Strontium Ammo is a great reason to choose it.
Transcend JetFlash 820
The design of the Transcend JetFlash 820 puts a high priority on elegance and durability. Its aluminium body is finished with a metallic texture, further amplified by the champagne gold colour. At 7.4mm thick and 17mm wide, the design is highly compact without compromising on ample storage. The drive also gives you access to Transcend Elite data management tools, which help you with incremental backups, file compression with 256-bit AES Encryption, and much more. With 64GB of storage onboard, the drive is good for those looking to solve their storage woes with a single device.
SanDisk Ultra Dual Drive Luxe
If you're looking for a flash drive to solve your storage needs for both USB-A and USB-C devices, the SanDisk Ultra Dual Drive Luxe is the perfect one for you. Its USB Type-C connector makes it suitable to use with your phone, tablet or a more recent Macbook. An all-metal design adds to the aesthetic appeal as well as durability. The SanDisk Memory zone app even lets you configure automatic backups for the drive. The USB 3.1 Gen 1 performance ensures faster data transfers. The swivel design on the drive protects your connectors. It also secures the sliding cover firmly in place for usage.