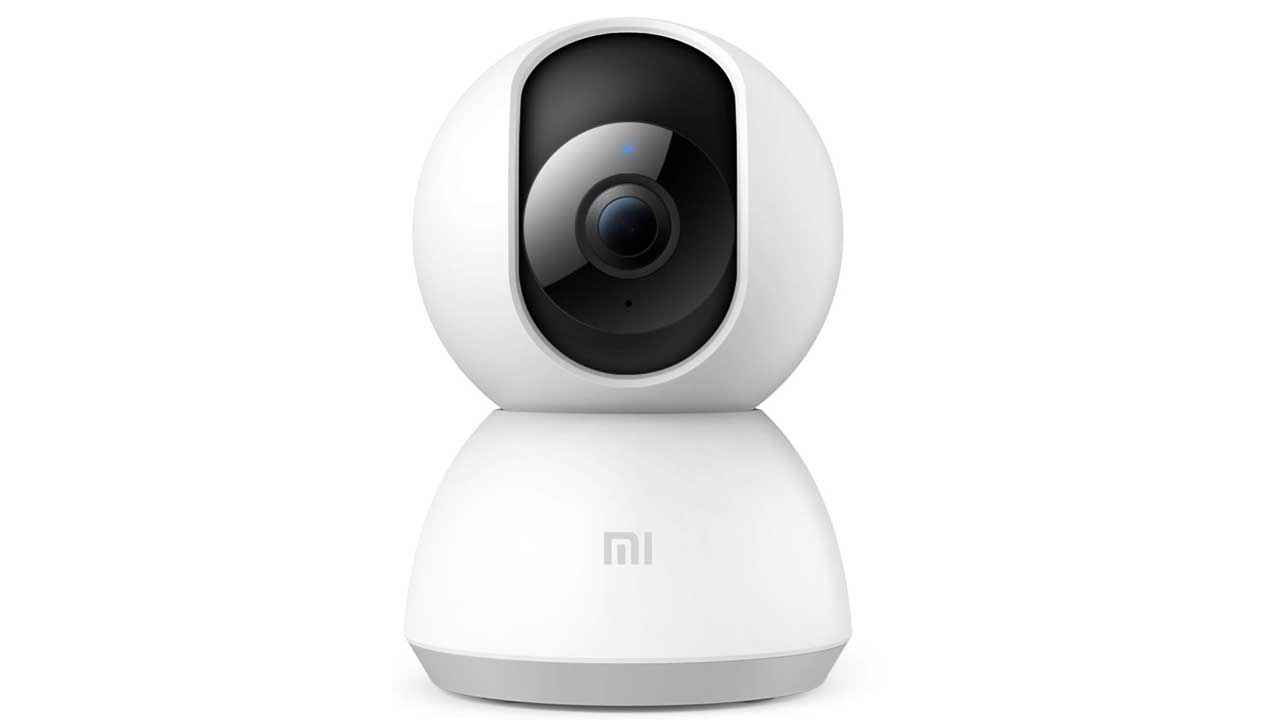 In today's day and age, there is a need for continuous surveillance. There are several options available for security cameras but consider this – what if your camera offers extra features along with the regular security features? What if your camera can do more than what other cameras are capable of? Well, if that were the case, you'd get to enjoy a much higher level of convenience and control as far as your device is concerned! The list curated by us here includes security cameras that are Alexa-enabled, so you can control them via any device that comes with Alexa. These could either be Amazon's own Echo range of speakers or third-party devices that come with Alexa built-in. Here are four Alexa-enabled security cameras on Amazon. Keep in mind that these devices are selected based on specifications and features that they have to offer.
Mi SXJ02ZM Basic Home Security Camera
The Mi SXJ02ZM security camera supports Alexa commands and can be operated with your voice as long as you have any device with Alexa built-in. It can automatically start recording if it detects movement and advanced AI Motion Detection feature aims to reduce the chances of any false alarms. The camera records in 1080p HD quality and is equipped with a 130-degree wide-angle lens. Additionally, it can also see up to 10m in the dark thanks to its infrared night vision camera. It can be connected through the Wi-Fi in two modes: 2.4GHz and 5GHz.
Qubo Smart Indoor Camera
The Qubo Smart Indoor Camera comes with a built-in Alexa and speakers on the device itself, giving users the option to play music, read out news, check out the weather, control smart home devices and a lot more. It records in 1080p Full HD and it has an ultra-wide lens with a 140-degree field of view. This wide field of view allows the camera to cover a wider area, thereby negating the need for multiple cameras. With two far-field mic arrays, it supports two-way talk, making it a good option for people who want to use it indoors to monitor their children. What supports this usage is the Baby Cry Alert, which automatically notifies you when it detects a baby crying. The camera also comes with face detection, so one can store all the relevant faces and create custom alerts for all them with notifications in the smartphones. The device also lets you remotely manage all the other Alexa-enabled devices.
D-link Wi-Fi Home Camera – DCSP6000LH
The D-link Wi-Fi Home Camera is quite compact, which makes it convenient to place around the house. Due to its small size, it can be quite discrete and should ensure that any unscrupulous individuals who do break into your home don't try and break the camera too. The camera records in 720p HD quality and the infrared sensor lets it record up to 5m in the dark. It also comes with sound and motion detection which, when triggered, send a notification to any linked smartphones. Connected smartphones can also save live video footage to the device, which lets you alert authorities with proof the second an unfortunate incident occurs. Do keep in mind, however, that the connection requires Bluetooth 4.0 or higher.
Mi MJSXJ02CM 360° 1080P WiFi Home Security Camera
This Mi camera is pretty similar to the one mentioned above, but with one big difference. The camera is housed inside an enclosure that can rotate 360 degrees. As such, users can pan and tilt the camera to track people or objects. Other features of the camera include 1080p recording, as well as AI Motion Detection. The camera can also record in the dark thanks to infrared night vision. However, it should be noted that in night vision mode, that camera can record up to a distance of 10m.