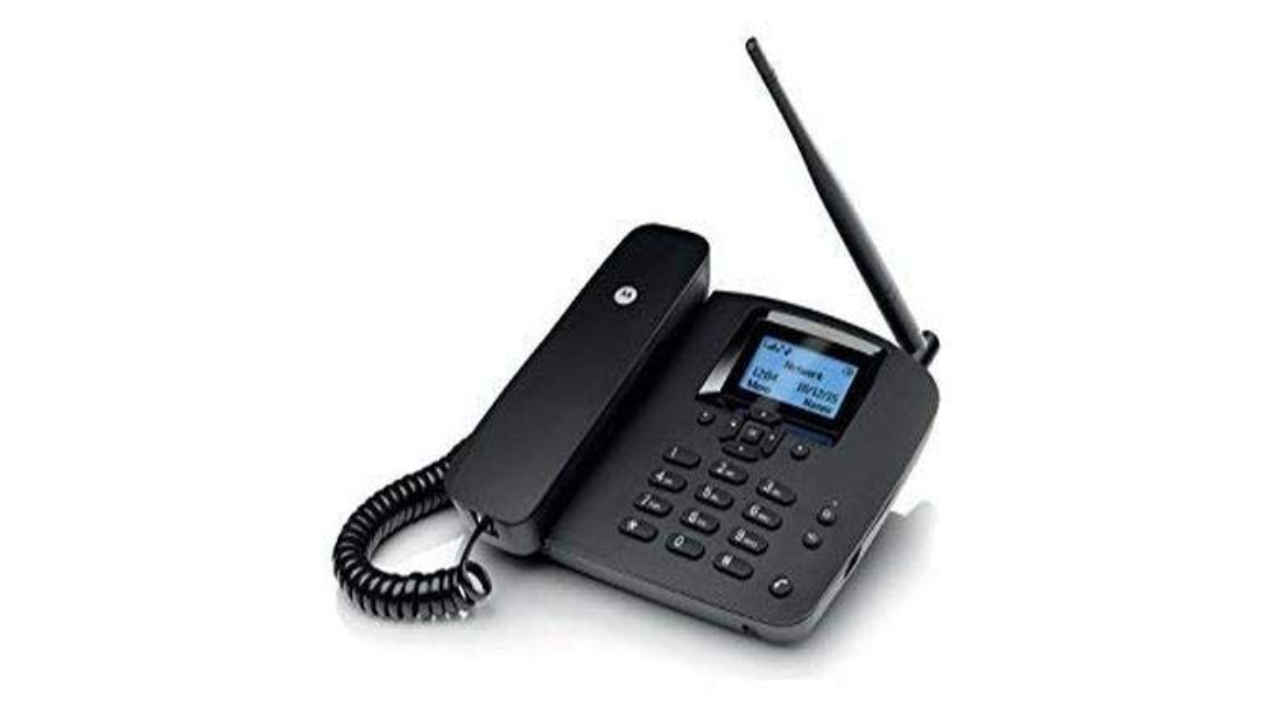 While most of us have shifted to using smartphones, many people, especially the elderly, prefer to use the good old landline telephones. Such phones are pretty good for home use as they free up your smartphone and let you have long conversations with clarity and stability. They are also very easy to use and have a single purpose – to make and receive phone calls. This means that they sport better mics and offer great conversation quality compared to many smartphones on the market today. Fixed wireless landline phones still have a place in people's homes, so here are some of the best ones you can pick up from Amazon.
Beetel Fixed landline Phone Wireless with LED Display
Here's a fixed wireless landline phone which also supports dual GSM SIM cards. This means that you can run it without a wired landline connection using SIM cards. Since there's dual SIM support, you can have two numbers linked to the same phone. This makes it great if you want separate phone numbers for friends and family and another one for professional calls and business purposes. Furthermore, it has an LED display that features a caller ID, so you always know who is calling. Not only that, you can use it in speaker mode to keep your hands free. There's also an FM built-in, which should make it furthermore appealing to elderly members at home.
Motorola Fixed Wireless Phone FW 200 L
Motorola is well known for its telephonic and communication solutions. This fixed wireless phone is ideal for home use owing to a number of reasons. This phone is easy to operate and promises great sound quality for all kinds of conversations. Homes and offices will benefit from this phone – it provides you with the ability to connect without the need for laying new cables as it operates over an existing GSM network. In this model, you can use 3G and 4G SIM cards, but it will only leverage 2G network capabilities. However, it is good enough for a landline phone where you only need to talk and listen. Furthermore, it has an inbuilt calculator and an FM radio option.
Beetel Fixed Wireless Phone
This is a phone that prioritises ease of use and simplicity over other features. It has all the makings of a landline phone, which will be quite useful in a house and easy to use and set up. This is partly because the phone uses GSM SIM to connect your calls, meaning you don't need to set up a new telephone line just for this phone. It has an LCD screen that acts as a caller ID and displays other information, such as signal strength and the network provider. Since it has large and clearly marked buttons, it can easily be used by people of all ages. For convenience, there's also a redial button in case your calls drops.
Lexstar LX-4G-2 GSM Fixed Wireless Phone with Recording
This landline phone is a great pick for the home environment. It is very convenient and seamless to set up since it isn't needed to be attached to traditional telephone lines. You only need to insert a SIM card into the phone unit, and the telephone will be ready to use for making and receiving phone calls. The landline phone can support two SIM cards, meaning you can have separate numbers for various purposes. There's a caller ID at the front, which displays vital information such as the caller's number, signal strength, call duration and more. Incidentally, the phone has an address book capacity of up to 500 contacts with names, which makes it easier to dial and identify numbers you're in touch with frequently.