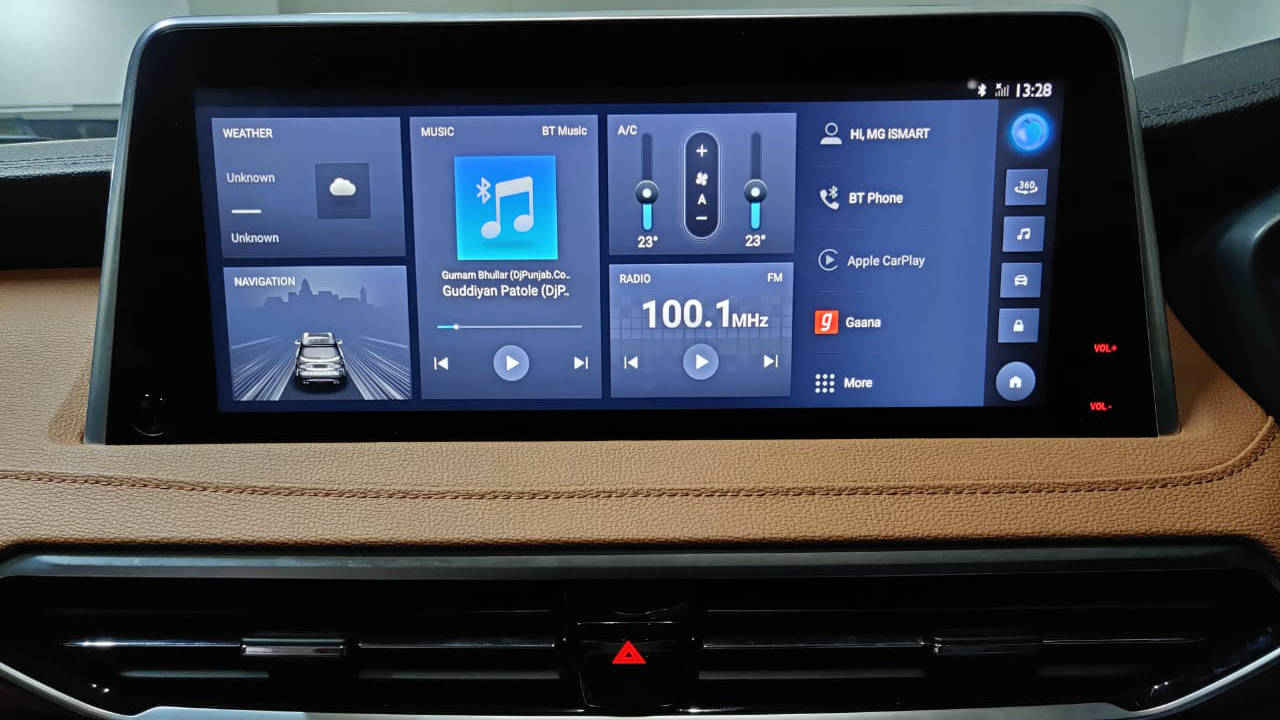 HIGHLIGHTS
MG first showed off the Gloster at the Auto Expo 2020.

The car will feature a 12.3-inch touchscreen along with MG's iSMART technology.

The MG Gloster will be priced at Rs 40-45 lakhs ex-showroom.
At the Auto Expo, 2020 MG showed off the Gloster SUV and the car will launch just in time for Diwali 2020. While we did get a good look at the exterior of the car at the Auto Expo 2020, what remains to be seen is the technology powering the Gloster. With MG showing off its iSMART technology and internet connectivity with the Hector, it is expected that the Gloster will also be a tech-centric car.
Digit has learned that the MG Gloster will sport a 12.3-inch touchscreen infotainment display along with an 8-inch instrument cluster. For your entertainment, the car will pack a whopping 12 speakers. The Gloster is also expected to pack in MG's iSMART tech. This means the car will be able to receive OTA updates, just like the Hector. The hector sported an M2M embedded SIM which is Internet Protocol version 6 (IPV6 ready) for 5G and we think the Gloster will also bring with it a 5G ready SIM as well. Voice assistant, e-calls and all the other features that are a part of MG's iSMART technology are expected to make an appearance in the Gloster as well. Considering the 5005mm length of the car, 12 speakers should pack in quite the punch.
The MG Gloster will also sport ADAS (advanced driver assistance systems) safety features. Put simply, ADAS enhance vehicle systems for safety and better driving and also assists the driver for parking. The MG Gloster is expected to help the driver with auto park, front collision warning and radar-guided cruise control.
Instrument clusters in SUV's today offer a host of information from digital+ analogue speedometer to tyre pressure, torque and more. We think the new 8-inch instrument cluster will also be one packed with features and information for the driver.
MG Gloster price and release date
While MG is planning to launch the Gloster just before Diwali 2020, there is no exact launch date for the car. As for the price, the MG Gloster is expected to be priced at about Rs 40-45 lakhs (ex-showroom).
MG recently released Gloster released its first official teaser video recently. You can take a look at it below.