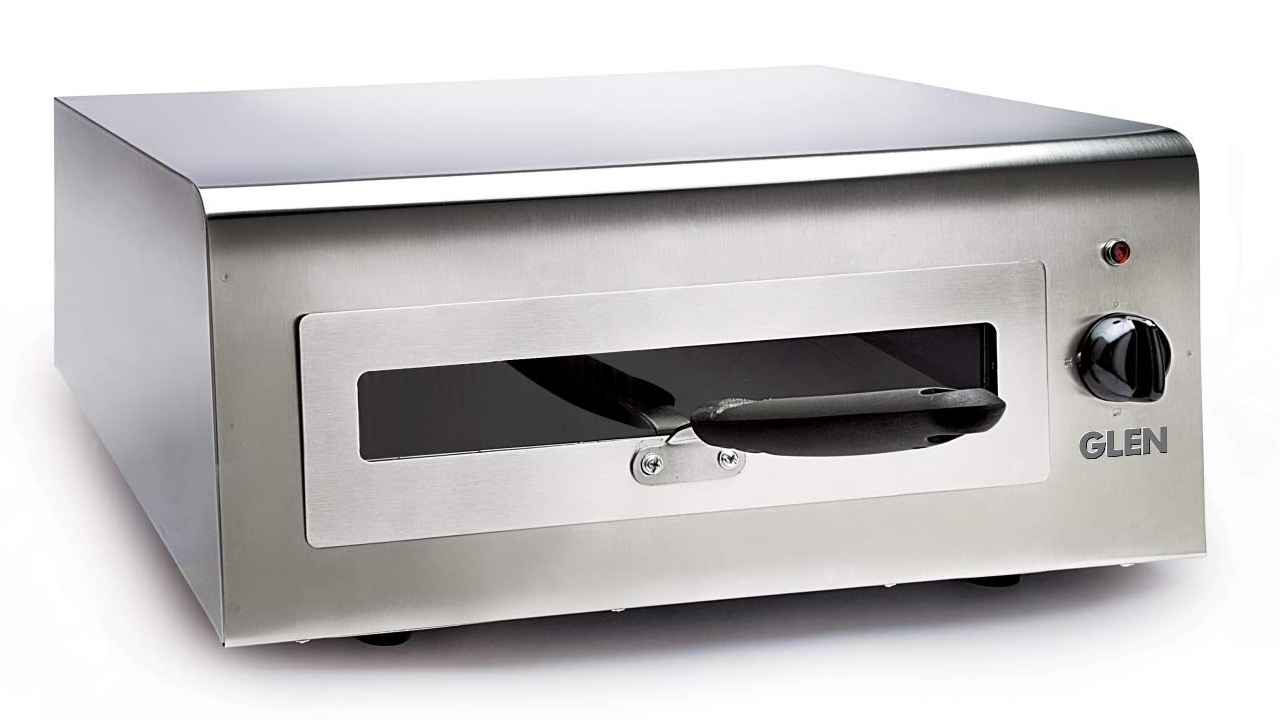 Has the thought of that mouth-watering tandoori chicken from your favourite restaurant haunted you for days? If you want to replicate it at home badly and are in search of an electric tandoor that will help you achieve that flavourful tandoori dish at home, then read on! Below is a list of electric tandoors for cooking restaurant-like food at home available on Amazon just for you!
Glen Electric Tandoor 5014
Elegant and simple, the Glen Electric Tandoor 5014 is made of high-quality stainless steel that allows for healthy cooking within the confines of one's home. Three heat selections are provided in the tandoor, and the energy-efficient heating elements retain the original flavours of the food while keeping it crisp and juicy. The product comes with an easy to slide tray with a viewing window and a cool-touch handle to hold the tray. There is also a stainless steel wire rack provided to place the food to be grilled. The selector knob allows the user to control the cooking and the product works on 1100 watts.
MINI CHEF ELECTRIC TANDOOR
MINI CHEF ELECTRIC TANDOOR is equipped with non-magnetic heating elements for healthier food. The electric tandoor comes with toughened glass windows, and the product is made of cast iron. It is hygienic and easy to use. The product is shockproof, and there is no preheating required before placing the food into the tandoor. The product can be used to not only grill meat but also defrost food, bake biscuits, rolls and eclairs and toast bread. It offers a quicker solution as compared to ovens and microwaves. It is economical to use.
Wellberg Electric Tandoor
Wellberg Electric Tandoor comes with one grill, magic cloth, 4 skewers, a pair of gloves, a pizza cutter and a recipe book. The product can be used to make a range of food items such as pizzas, grilled chicken or fish, tikka, naan, tandoori roti, fries, etc.; the cooking tray is heat resistant with a durable outer body that is shockproof. The handles are comfortable to use, and the toughened glass window allows one to check the item getting cooked constantly. One can relish oil-free tandoori and grilled food and use the product for quick defrosting of frozen foods.
HOTLIFE Micro Smart Looking Electric Tandoor Combo
HOTLIFE Micro Smart Looking Electric Tandoor Combo is an affordable option that offers good value. It can be used to make tasty paneer tikka, tandoori chicken, aloo tikka, seekh kabab, mushroom tikka, etc. The stainless steel product weighs just 4.93 kg, and it has detachable parts that facilitate easy cleaning. The product is easy to assemble too. The product has a shock-proof body and provides good results for oil-free cooking. It works on 1500 watts of power and is a smart-looking electric tandoor.