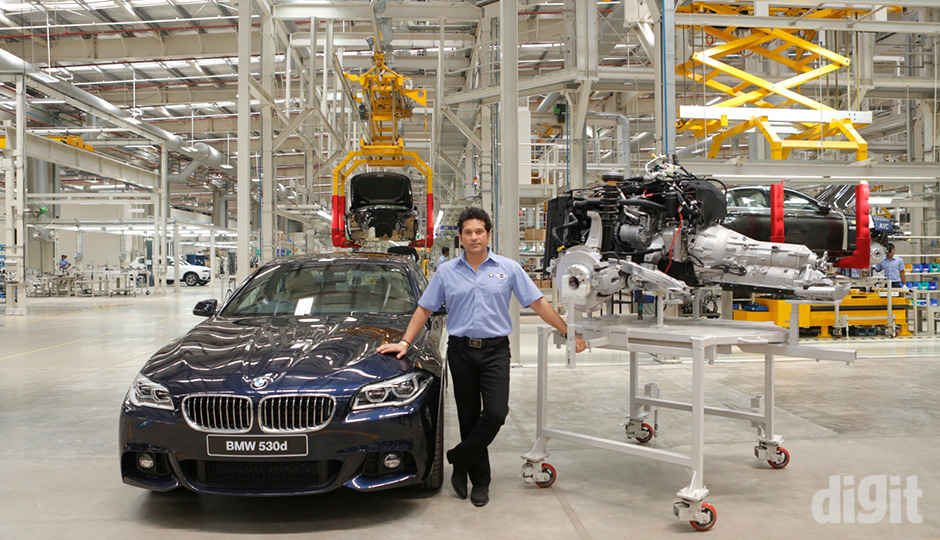 HIGHLIGHTS
The 'Make In India' initiative gathered more steam as BMW showed its commitment to it by increasing the level of using locally sourced parts in its cars up to 50%, assembled in its Chennai plant.
Ever since Prime Minister Narendra Modi introduced the 'Make In India' initiative, it's gathering a lot of supporters the world over and this can be seen by the steady rise in the number of companies opting to manufacture or source products made right in our country. In a bid to celebrate the same initiative, BMW India announced that it's now using up to 50 percent locally sourced and produced components to manufacture cars that it produces in its facility in Chennai. And what better way to announce this than to keep a press conference right at the same facility where they produce these cars, right?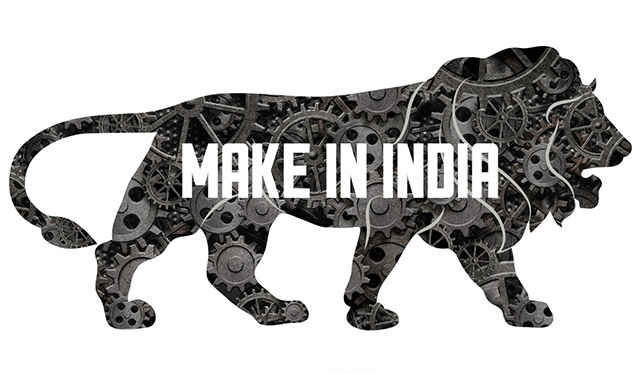 The ultimate cricketing legend and BMW brand ambassador, Sachin Tendulkar marked this occasion for the company by wielding power tools and assembling a 5-series BMW with parts sourced from local Indian manufacturers. After talking about his love for cars – Tendulkar, who's known to be an avid auto enthusiast was seen working on the engine of a 5-series beamer and assembling components with the help of three trained engineers live in front of the media. The entire event was also broadcasted live on the web and it was interesting to see that they used the DJI Inspire 1 drone equipped with a 4K camera to shoot a bird's eye view of everything.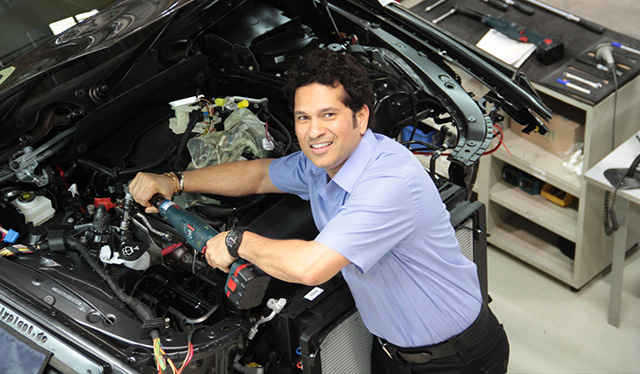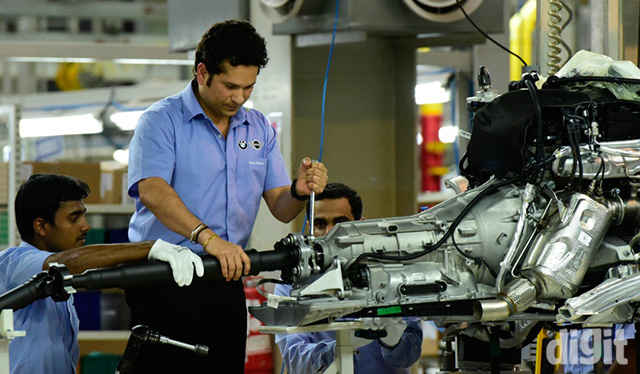 According to last year figures, BMW used 22 percent locally sourced parts in its cars but this figure jumped to more than twice that number this year. A typical 5-series BMW model for example has around 2,800 parts in it and about half of these parts are Indian made now. This increase in the localisation level is not only a good thing for 'Make In India' but also a great thing for the people in general because, it led to the creation of over 200 jobs in the supplier companies from which BMW is sourcing parts. This decision also helped them to optimise the costs involved but only time will tell whether this change will lead to a dip in the pricing of their cars but that's still highly unlikely.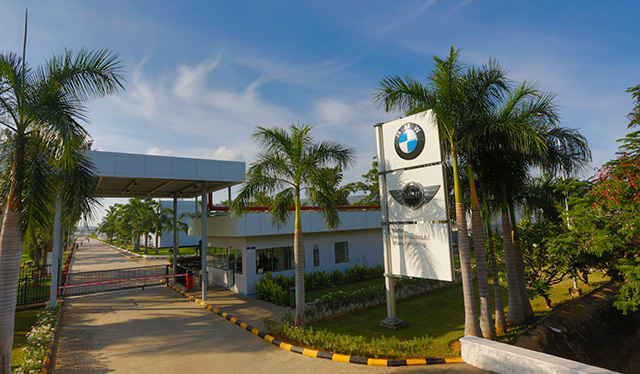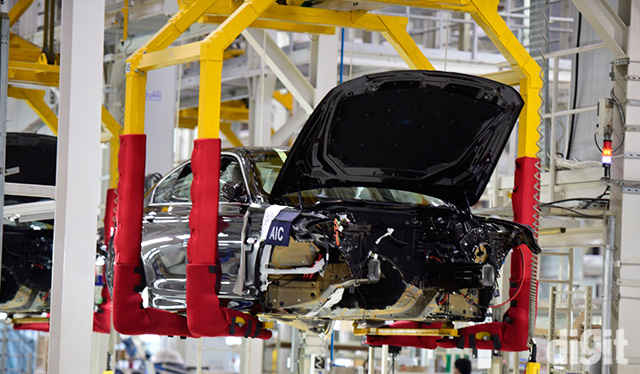 It is really interesting to know that a popular luxury car manufacturer such as BMW is now sourcing components from local Indian companies for its cars produced at its Chennai plant. BMW also detailed some of the major components that it's sourcing from companies here along with the names of these companies. The engine and transmission parts come from Force Motors; Axles from ZF Hero Chassis; Door Panels and Wiring Harness from Draexlmaier India; Exhaust systems from Tenneco Automotive India; Heating, ventilation, air-conditioning and cooling modules from Valeo India and Mahle Behr and seats from Lear India. That's quite a long list of crucial car components being made in India and used in luxury BMW offerings.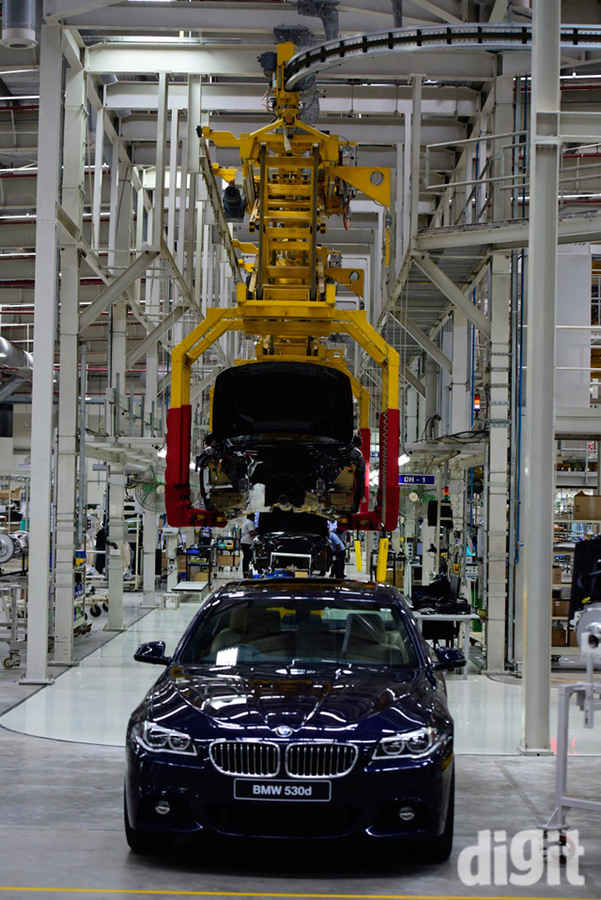 The factory which started operations back in 29th March 2007 has grown to incorporate production of plenty of BMW models from all variants over the years. According to their official statement, the Chennai plant currently produces eight different car models on two assembly lines. Luxury cars like the BMW 1 Series, 3 Series, 3 Series Gran Turismo, 5 Series, 7 Series, X1, X3 and the X5 are all produced inside this facility on the outskirts of Chennai with locally sourced parts.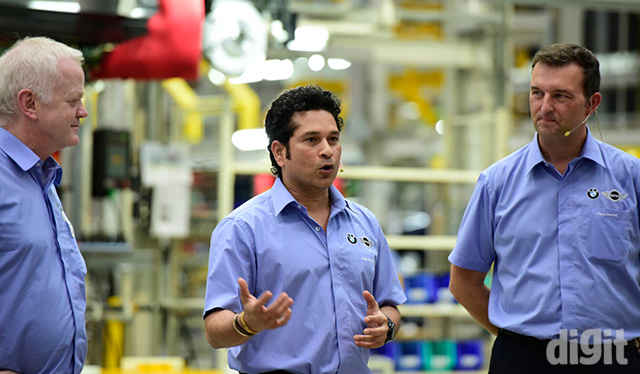 At the press conference, Mr. Robert Frittrang, Managing Director, BMW Plant Chennai was quoted saying "BMW Plant Chennai takes pride in producing cars that have the same international quality standards as any of the BMW production and assembly facilities worldwide. Highly skilled employees, advanced manufacturing processes along with state-of-the-art machinery and technology provide all the necessary ingredients to achieve these tough standards. The cars locally produced at BMW Plant Chennai now feature very strong local content. We are confident that through our partnership with Indian auto component suppliers, we will set even higher benchmarks in quality standards and supply chain management."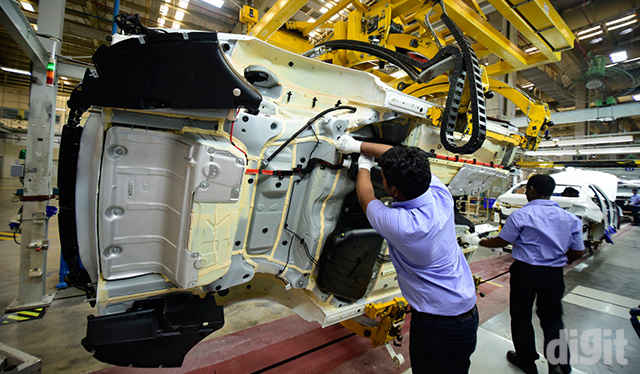 After the press conference, we were also given a guided tour of the entire manufacturing facility and we couldn't help but gawk at the long assembly lines which were made really well and seemed to look unending. Each row had multiple stations in a line with each having a dedicated purpose or function. Trained engineers in uniforms were seen working at each station, building one BMW model or another. Each station had state-of-the-art equipment and it didn't look any different from what you'd see in well made car manufacturing plants across the world. We also visited an interesting station christened – the 'Audit Bay' which as the name suggests is the place where a team of highly trained and skilled engineers meticulously inspect each and every aspect of the car after it's completely made. It is only after a car is perfectly inspected and evaluated that it goes out to the distributors and dealerships.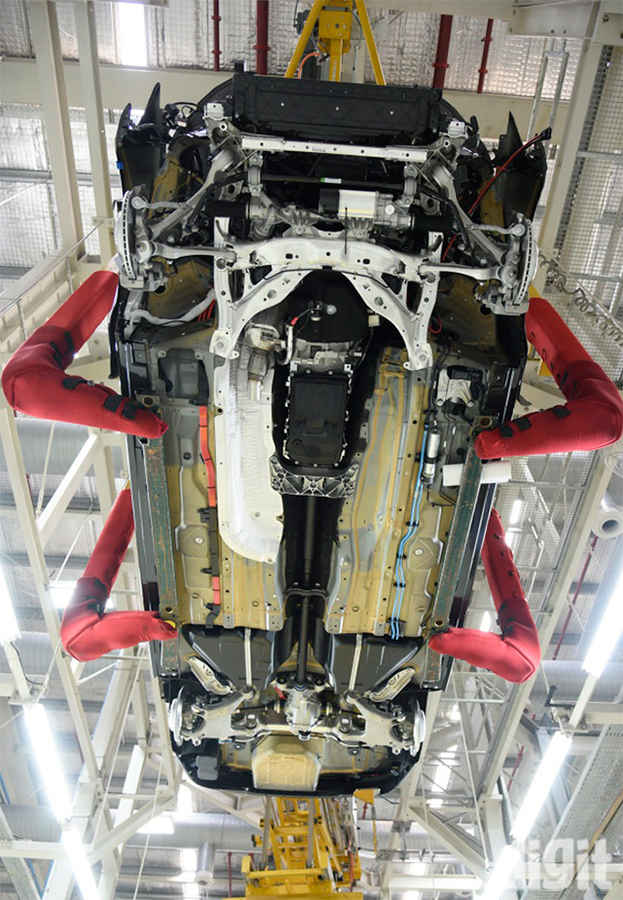 Although BMW didn't comment on how many cars they produce in a year on an average and responded saying that it depends on the demand in the market. But they did say that the Chennai facility which employs around 550 people is capable of producing a maximum of 14,000 units per year on a double-shift basis. That's a pretty big number and certainly enough to keep demand and supply working well for potential BMW customers in the country.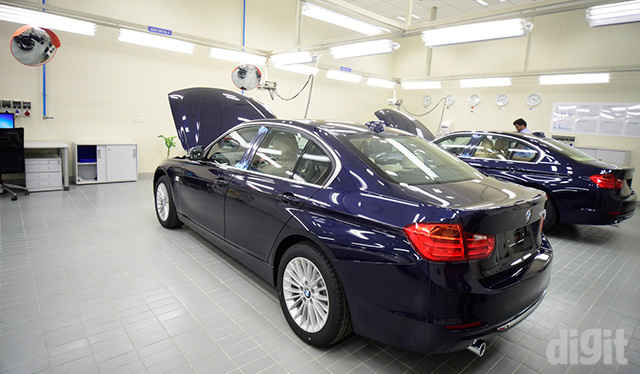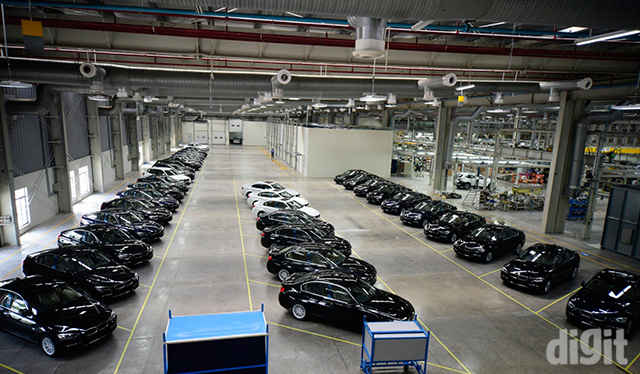 As for the roadmap for BMW India for the year 2015 goes, the BMW Group has increased investment in India to 4.9 billion Rupees from 3.9 billion last year. They were also quoted saying that BMW will launch 15 new car models this calendar year which would include upgrades or new variants for the existing models. Until then, keep watching this space for future updates.