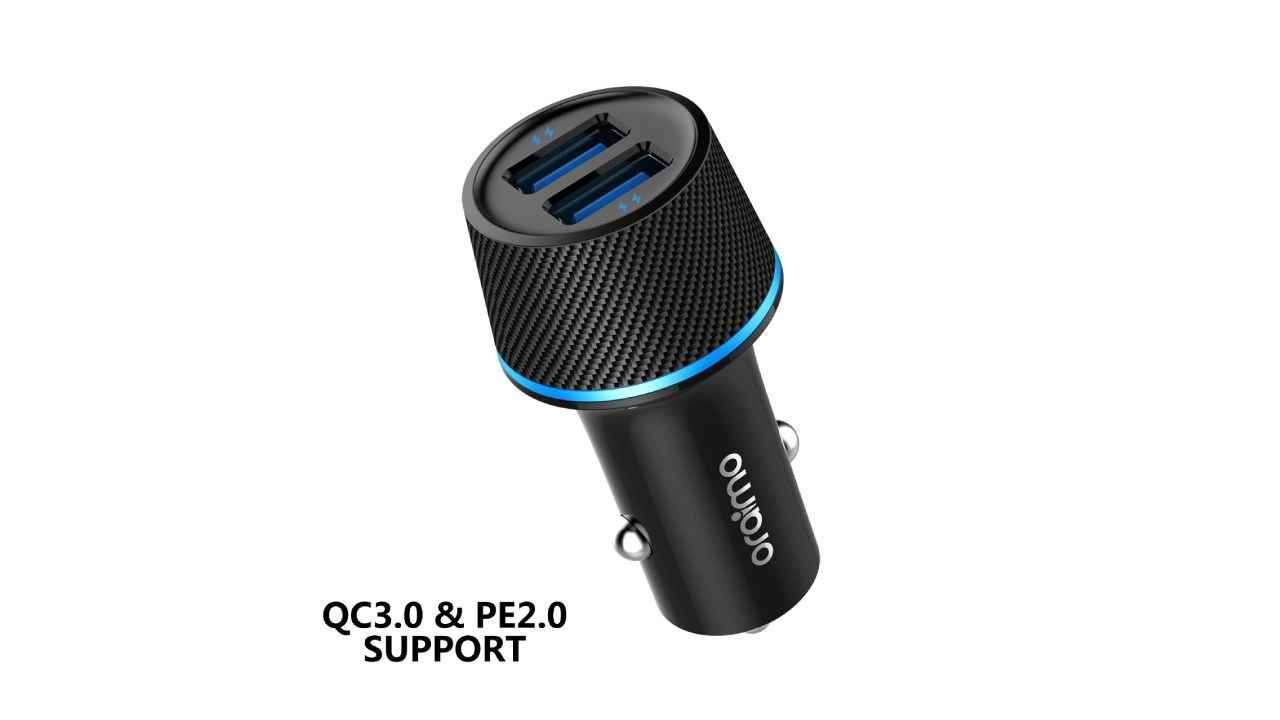 We live with a huge dependency on smart and electronic items around us. Hence, it is a vital part of the cycle to keep them recharged time and again. However, with the increased need for steady charging ports around us, innovation has brought another electronic marvel – a car charger. For situations like a power cut, or an unforeseen meeting, there are times with no chance and time to even charge our mobile phones. But, for all such requirements, a car charger has risen as a savior. It provides the user with the ability to power up almost any electronic device while travelling.
AmazonBasics Car Charger
The AmazonBasics car charger is a 2-port 24W USB car charger which plugs into a car's DC adapter. It can charge up to two devices at a time and works with phones, tablets and other devices. The device detection feature allows charging at the fastest speed possible while ensuring things are within safe limits. It is a lightweight and compact device that should not look out of place in your car. The built-in safety system is equipped with overload, short-circuit and overvoltage protection. It should be noted that the charging cable is not included with this.
Oraimo Highway-Pro Car Charger
The Oraimo Highway-Pro may look pretty much the same as most other car chargers, but it has a trick up its levee in the form of adaptive charging. The device can detect the device that has been connected and provide the optimal charging rate for the device. It also comes with two US ports so that two devices can be charged at the same time. Oriamo's multi-protection safety system provides surge protection, temperature control and many more advanced safety features.
iVoltaa Car Charger
The iVoltaa car charger is an ultra-slim and small device that has a combined 2.4A output. It has a compact design and is one of the smallest USB car chargers currently available in the market. Also, it is equipped with two USB ports and an LED light indicator. The two USB ports should allow you to charge multiple devices, and this might come in handy on long drives. The charger automatically adjusts the voltage received from your vehicle.
Mi Basic Car Charger
The Mi Basic Car Charger comes with a certified Qualcomm Quick charge 3.0 USB port. This means the car charger offers fast charging while operating on 18W power. With an in-built advanced chipset, the charger offers 4 layers of protection to all the devices plugged into it. The dual USB port set-up comes with a LED ring to ensure it is correctly fixed and is ready to be used. Moreover, the universal compatibility of the device allows it to operate with 12V as well as 24V voltage, while weighing only 22 grams.