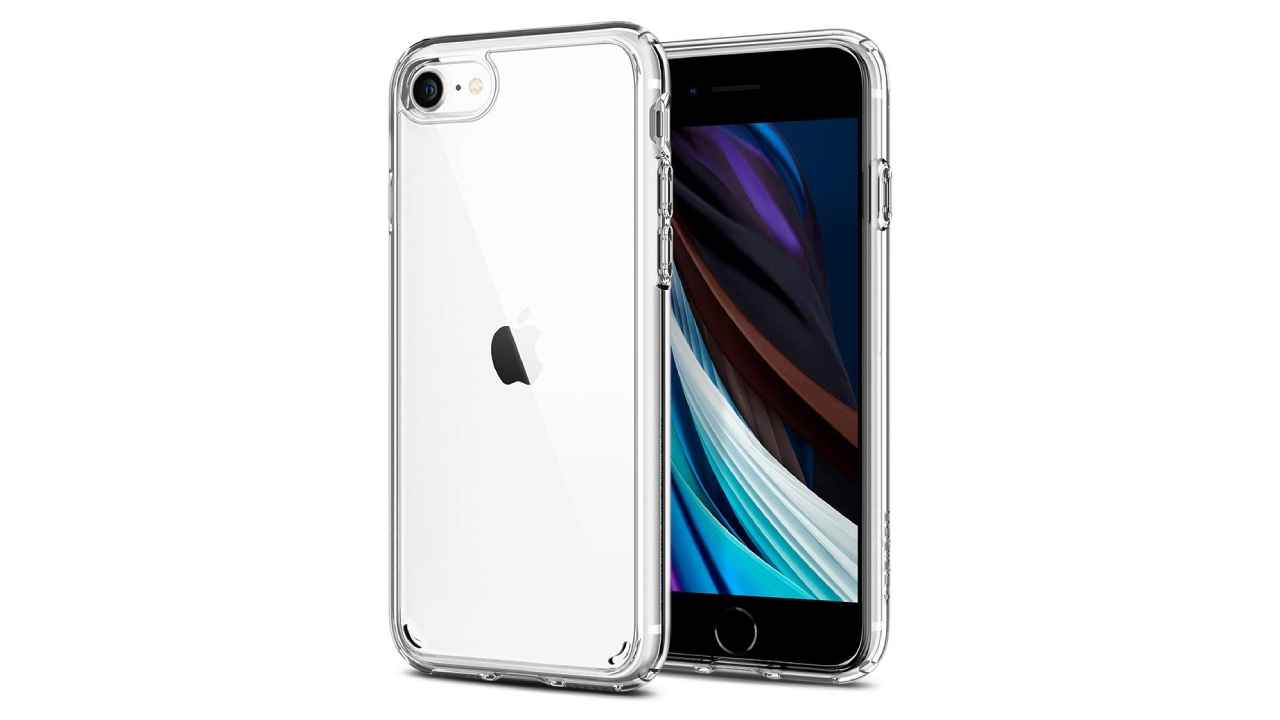 Investing a large sum in an iPhone is a major life decision for most of us, but the crucial part comes after making the purchase. The dilemma of finding the best ways to protect your phone is not unknown to any of us. While getting insurance is surely an option, investing in a phone case is your best bet when it comes to protecting your phone from scratches, smudges and minor falls. So we've curated a list of some of the best phone cases for the iPhone SE 2020 and some other variants that you can find online.
Spigen Ultra Hybrid Back Cover Case
The Spigen ultra hybrid range of covers allow you to flaunt your iPhone whilst protecting it from damage due to rough handling. Made of TPU and Polycarbonate, the cover is equipped with Air Cushion Technology, and Clear Hybrid Drop protection that makes it more durable and absorbs the impact at the corners in case your phone falls. Its raised bezels and bumper lift the screen and camera a bit, thus providing more protection to these parts and reducing the chances of the lens or screen getting smudged or scratched. It can be used for iPhone SE 2020, iPhone 7 and iPhone 8. The makers claim that this PC case stays watermark resistant with zero yellowing over time. The cover has mil-grade certification and has been drop-tested at a 48-inch height 26 times.
LIRAMARK Soft Back Cover Case
If you love a dash of colour here and there and are looking for something colourful to accessorise your iPhone, then these cases by LIRAMARK might be a good place to start. Available in a wide range of colours, these cases are made of silicone and have an inner microfibre lining, making them environmentally friendly. The three-tier design structure (liquid silicone, hard PC and soft microfiber lining) safeguards your phone from scratches, falls, bumps and smudges. It has a matte finish that is smooth to touch and has precise cutouts so you can use the screen, button and charging port without removing the cover. It is compatible with iPhone SE 2020, iPhone 7 and iPhone 8. This lightweight cover features edge lips that minimise contact of the screen and camera lens with flat surfaces, while the anti-skid microfiber allows better grip and reduces abrasion.
Cassby Back Cover for iPhone SE 2020
Here's yet another transparent cover that can help you keep your phone as good as new while flaunting its aesthetic design. It is made of TPU (Bayer), which is lightweight yet durable. Designed for iPhone SE 2020, the case has well-defined cutouts for the camera, ports and speakers to ensure proper working. Don't be fooled by its matte finish, as the case ensures you don't drop the phone and have a firm grip for easy usage and greater portability. It features 4-side protection, with special attention to the corners, lens, and screen edges, so you don't damage them by accidentally hitting the phone against something or dropping it. This shockproof cover weighs approximately 100 grams and has dimensions 5 x 5 x 2 cm.
EGOTUDE Back Cover
The last cover to be included in this list is by EGOTUDE. Compatible with iPhone 7, 8 and SE 2020, the cover is made of good quality materials like plastic, polycarbonate and thermoplastic polyurethane which add to its build and looks. It is quite flexible and lightweight (weighs 40 grams) and features a raised ring protection around the camera to ensure minimal contact with the surface, so the lens isn't smudged or scratched when you place it somewhere. The anti-fingerprint coating prevents the back from getting smudges on hot days, while the concise semi-transparent design gives it a minimalistic and sophisticated look. The cover has dimensions 15.8 x 8.4 x 2.7 cm and is designed to protect your phone from everyday scratches and minor falls.