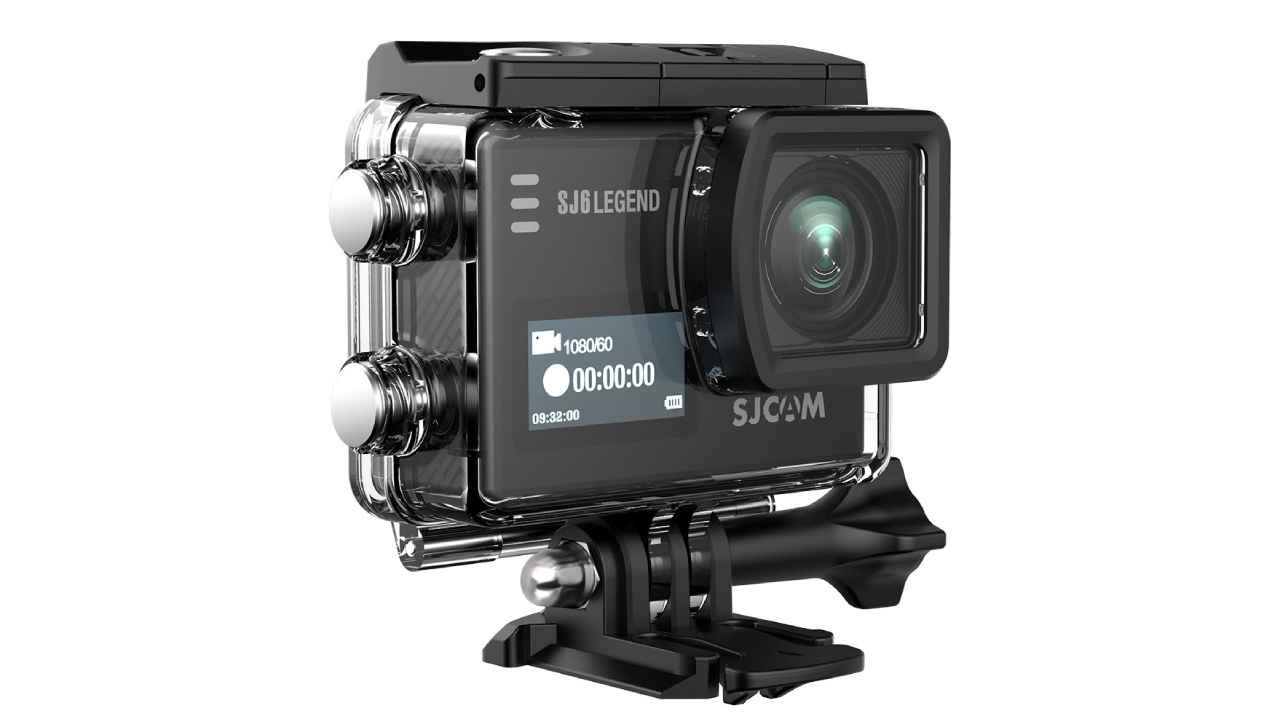 If you're planning to get a camera for outdoor shoots, you'll need one that's able to capture motion quite well. Fortunately, there are many such options in the market that can help you build an enviable portfolio of adventure shots. Here are some of the top action cameras that you can get on Amazon.
Campark X30
The Campark X30 is a good option for people who want to shoot HD videos. This is because this camera shoots at a 4K resolution at 60fps and 30fps, a 2.7k resolution at 30fps, 1080p at 120fps and 720p at 240fps. It is equipped with electronic image stabilisation with a 6-axis gyroscope. Due to this, it can motion changes and deliver steady, shake-free videos. It is waterproof up to 40m. The camera has a 2-inch touchscreen that you can use to change settings and view your shots. It comes with two rechargeable 1350mAh batteries.
GoPro Hero9
GoPro has a reputation for manufacturing products that are ideal for outdoor shoots, and the GoPro Hero9 is one of its latest offerings. The camera has a 23.6MP sensor that lets you shoot 5K videos while you indulge in your crazy adventures. It is equipped with a 1720mAh battery capacity, and the brand claims that the battery life should be 30% longer than its predecessor. The HyperSmooth 3.0 claims to detect the horizon to stabilise the image or video. It even offers live streaming in 1080p. The TimeWarp 3.0 lets you shoot time-lapse videos, while the 8x slo-mo can help you playback video in slow motion.
APEMAN 4K Action Camera
The APEMAN 4K Action Camera has a 16MP sensor that should take good pictures while you're out on your adventures. As the name suggests, the camera shoots videos in 4K resolution at 30fps. The camera is waterproof and can be submerged up to a depth of 40-m, which should mean that you can take those cool rafting shots without breaking a sweat. It offers multiple recording modes such as timelapse, slow motion, burst, selfie timer, and more. Finally, it comes with an external microphone so that you can record audio too.
SJCAM Legend SJ6
The SJCAM Legend SJ6 has a gyro stabilisation feature that ensures your photographs and videos are always levelled and straight. It has a 2-inch LCD screen along with a 0.9-inch rear screen so that you can see all the information you need no matter where you're sitting. The camera has an F2.5 aperture and an industry-proven MN34120PA 16MP sensor with a 7G glass lens that claims to take crystal clear images. It has a 1000mAh battery that should last a fair amount of time, ensuring you don't have to worry about it before your shoot.