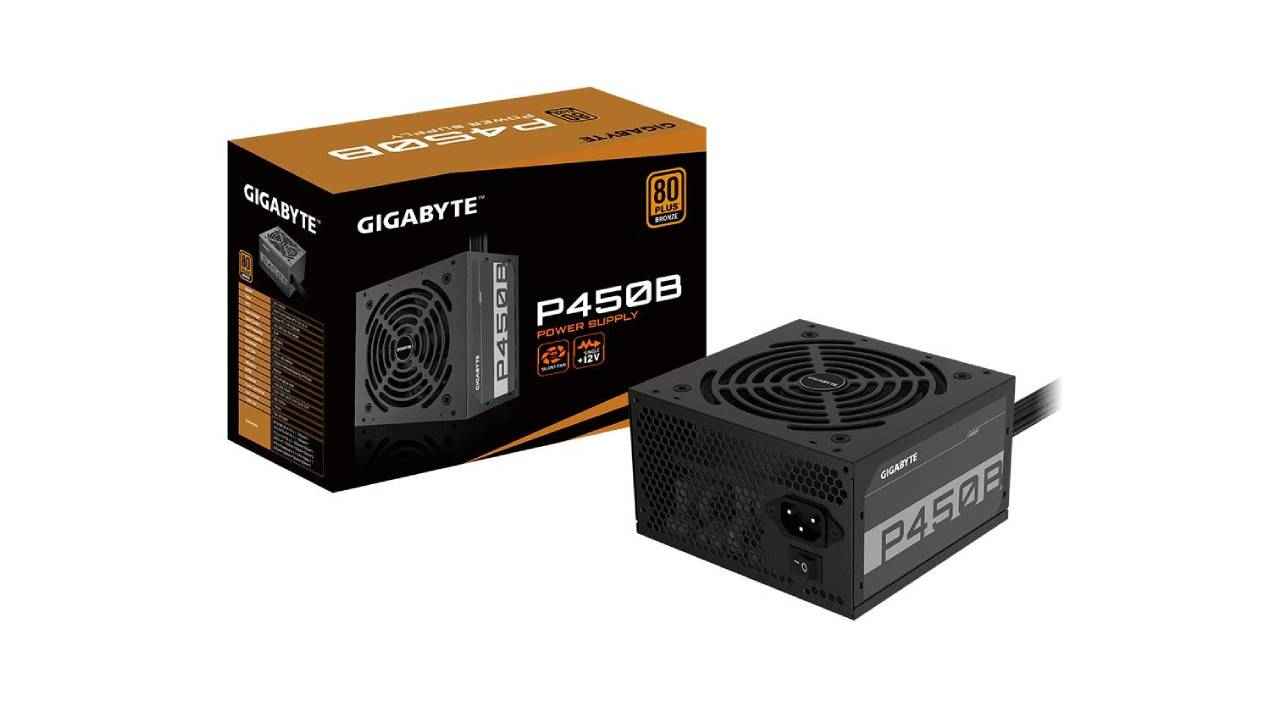 To ensure that there's enough power to run all of the components in your rig, you need a power supply that matches its requirements. However, merely going for higher power for added headroom isn't always the best solution. You should look at the quality of the PSU as well, which is indicated by certifications and ratings that it carries. Picking an 80 Plus Bronze Certified PSU assures you of the quality and efficiency of its performance, meaning that it will provide at least 80 per cent efficiency at various loads. This ensures that your system won't suffer any risk from power issues. Here are some options available on Amazon that offer a great combination of features and specifications.
Corsair CX650 650 Watt 80 Plus Bronze Certified PSU
The combination of 80Plus Bronze certified efficiency and innovative fan design helps the Corsair CX650M perform at low noise levels. The PSU features a thermally controlled fan that has a large diameter, which allows it to stay at low noise levels when idle and under load. The cabling system on the PSU is modular, which means you can choose to skip the cables you don't need. This helps avoid clutter within your setup. The entire PSU is designed with a sleek, dark aesthetic with a matte black finish, black-sleeved cables and black connectors.
Cooler Master MWE Bronze 550W A/UK Cable PSU
To deliver long term quiet cooling, the Cooler Master MWE Bronze PSU relies on its fan design. The Silencio fans combine sealed LDB bearings with quiet fan blades to achieve low noise performance. It features a self-lubricating dustproof design that also aims for a long lifetime of 1,60,000 hours. While the capacitors used on the PSU are of high quality and durability, the cables are also sleeved to achieve a clutter-free setup. When your PC is on standby mode, the PSU consumes as little as 0.5W of power, keeping unnecessary power use to a minimum. Do note that this PSU comes with a UK Plug, so ensure that you have the right adapter to plug it into the power source.
GIGABYTE GP-P450B 80 Plus Bronze Power Supply
The GIGABYTE power supply features flat cables for all connectors, which results in reduced clutter and improved airflow in your system. It's 120mm Silent Hydraulic Bearing fan is optimised for noise reduction and better thermal performance, which ensures a longer lifespan. The model also comes with a single +12V rail that aims for the best power output, overclocking performance, stability and compatibility for the hardware. The Gigabyte PSU also offers improved safety with protection against excess current, temperature, voltage and power.
Antec NeoEco 550M 80 Plus Bronze 550 Watt Modular PSU
The Antec NeoEco 550M power supply unit comes with a Thermal Manager feature which is an advanced low voltage fan control for optimal heat and noise reduction. The PSU is designed with high-performance capacitors to ensure the tightest DC stability and regulation of power. To keep your system cool and free from clutter, it features advanced cable management as it is fully modular. In case your build features multiple GPUs or one of those high power draw GPUs that need two PCIe connectors, the Antec NeoEco 550M PSU has support for them. It also features Universal Input with Active Power Factor Correction which keeps your system safer from fluctuations in the power supply.