OnePlus TV 32Y1 - Smarter TV
Android TV with superior craftsmanship and elegant design - Buy Now
Click here to know more
Advertisements
Today is Earth Day, the day when 160 countries officially sign the Paris Climate Agreement, making this the most significant Earth Day ever. The agreement was drafted to check the increasing effects of Global Warming. As per the deal, the 160 countries agreed to keep global warming below 1.5 degree Celcius, and a $100 bn fund of public and private finances is to be provided by developed countries to developing nations by 2020.
Tech companies are also doing their bit to create awareness this Earth Day.
GOOGLE
Google, as usual, is using its Doodles to mark the importance of Earth Day. This year, the search engine is using various doodles depicting the effects of global warming on the planet.


This doodle shows a Polar Bear in a receding ice habitat, something which is crucial to its survival. The doodles change everytime you access Google, depicting the polar bear, fox, elephant, tortoise, octopus and various other scenes from nature.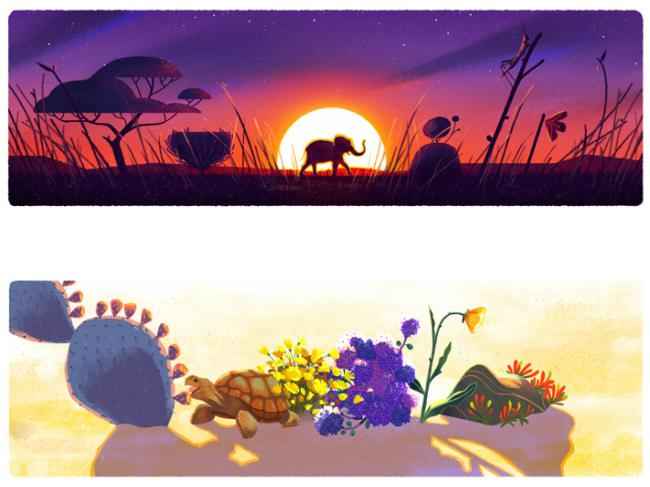 APPLE
Apple is also ringing in Earth Day 2016 with a new YouTube video highlighting its environmental & green initiatives. The video is titled 'iMessage- Renewable Energy' and shows how Apple's Data centers are powered by 100% renewable energy. Apple is also encouraging people to use the Heart symbol on iMessage, to show their love for the Earth. Watch the video below

Apple has also revamped its App Store to shocase various apps for Earth Day 2016, along with what they call "Exclusive Earth-friendly Content."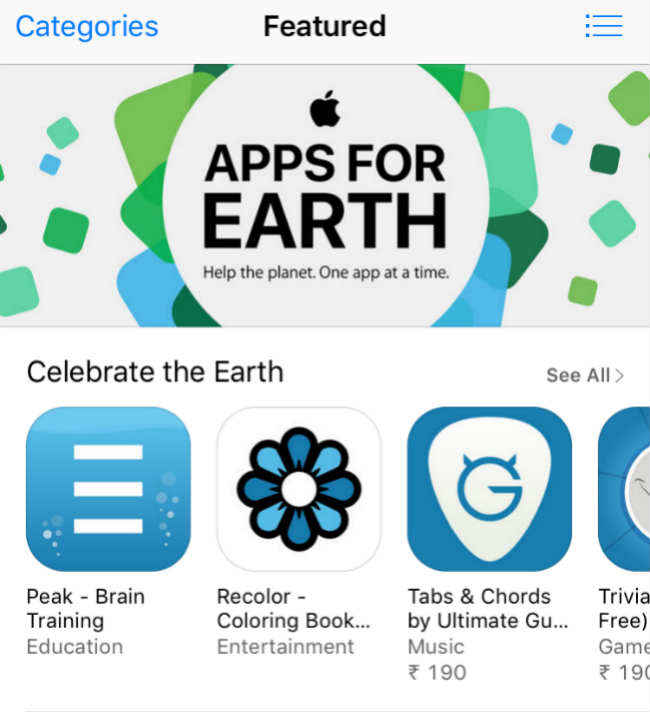 FACEBOOK & TWITTER
Social media giants Facebook & Twitter are not ones to be left behind. While Facebook greeted its usres with an Earth Day message on logging in today, @TwitterIndia has partnered with @IndiaSpend to launch a new #Breathe hashtag service to enable people to get real-time information about the air pollution levels around them through a simple Tweet.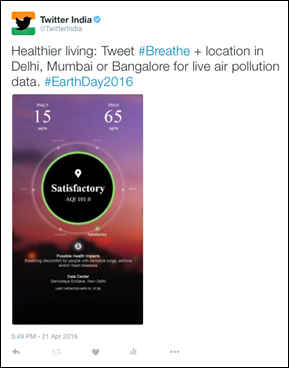 So what are you doing this Earth Day to show your love for the planet and its resources? Let us know in our comments section below.