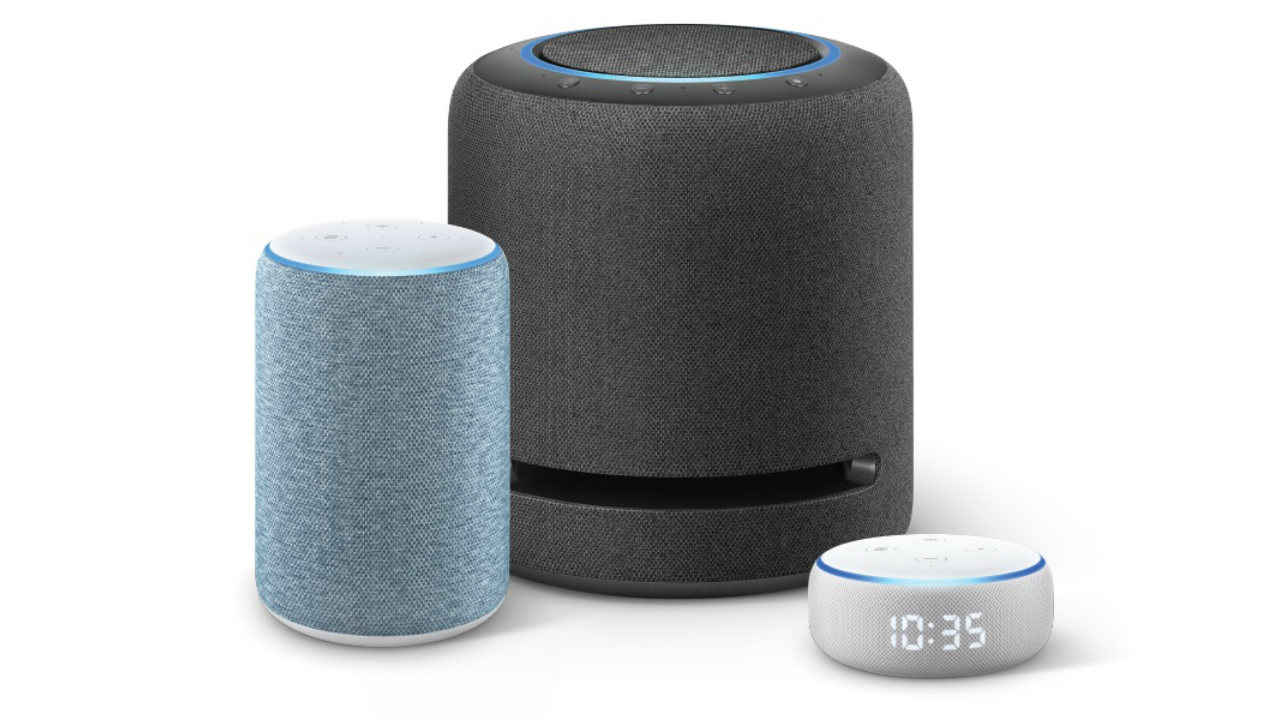 HIGHLIGHTS
Amazon announces new Echo, Echo Dot with clock and Echo Studio devices in India.

All the new devices are up for pre-orders via Amazon.

The company has also announced some new Alexa features.
Amazon unveiled a slew of new devices at its Alexa event at its headquarters in Seattle, US. Some of the devices have been launched simultaneously in India, which include the new Amazon Echo, Echo Dot with clock and a new Echo Studio. In addition, the company announced a slew of new Amazon Alexa features like the ability to interact with the digital assistant in Hindi or Hinglish, routine recommendations, a new whisper mode and more. Some of these options are available now, while others will be made available later this year. Here's all you need to know.
Amazon Echo Studio price, features and availability
The Amazon Echo Studio is the highlighted product amongst the new launches. Amazon claims the device is capable of delivering studio-quality audio with Dolby Atmos. It comes equipped with a 5.25-inch woofer and is touted to handle 330W of peak power to deliver "studio-quality sound with space, clarity, and depth." It sports a 1-inch tweeter and three 2-inch midrange speakers, along with a 24-bit DAC and a power amplifier with 100 kHz bandwidth to support playback of high-res lossless music.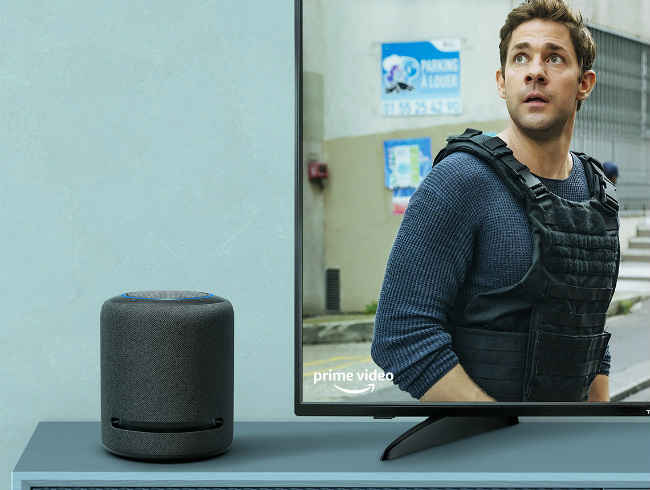 ​
One or more units of the device can also be paired with an Amazon Fire TV Stick 4K for simple or multi-channel sound with support for Dolby Atmos, Dolby Audio 5.1, and stereo audio. It also sports room adaptation technology to adjust its sound output based on where it is placed in a room and how loud or quiet its surroundings are. It also comes with built-in Zigbee smart home hub so that it can be used to control compatible smart home devices. The Amazon Echo Studio is priced at Rs 22,999 and it is also up for pre-orders on Amazon.in.
Amazon Echo price, features and availability
Amazon has announced a new Echo speaker that comes with updated fabric design and will be available in a blue colour variant. It costs Rs 9,999, which is same as its predecessor and sports an audio setup similar to the Echo Plus. It comes equipped with a 3-inch woofer and offers increased back volume that is said to deliver deeper bass while keeping the mids and highs clear. It is now up for pre-orders on Amazon and select offline stores, and will be shipped later this year. Those who pre-order it can avail of a smart bulb for free, and get a smart plug at Rs 199.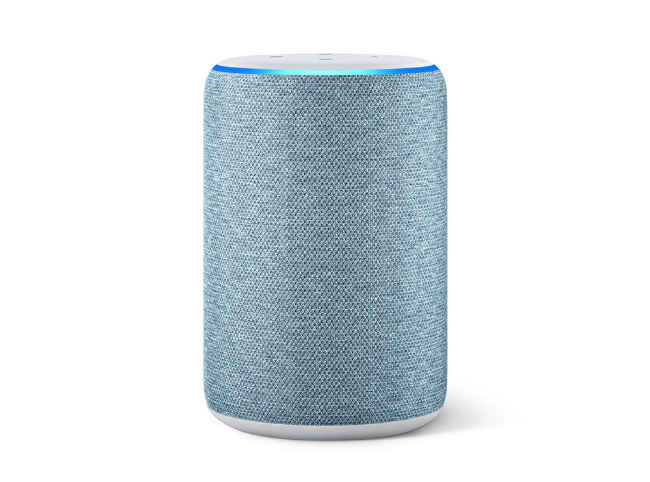 Amazon Echo Dot with clock price, features and availability
A new and updated Echo Dot is also now available for preorders in India via Amazon.in and select retail stores. Priced at Rs 5,499, the new Echo Dot with clock packs an LED display that shows the time so that users need not question Alexa about the same. Like always, one can ask the digital assistant to check temperature outdoors, set an alarm or a cooking timer. The device's display is apparently capable of sensing ambient brightness to adjust its intensity and one can tap on top of the device to snooze an alarm too.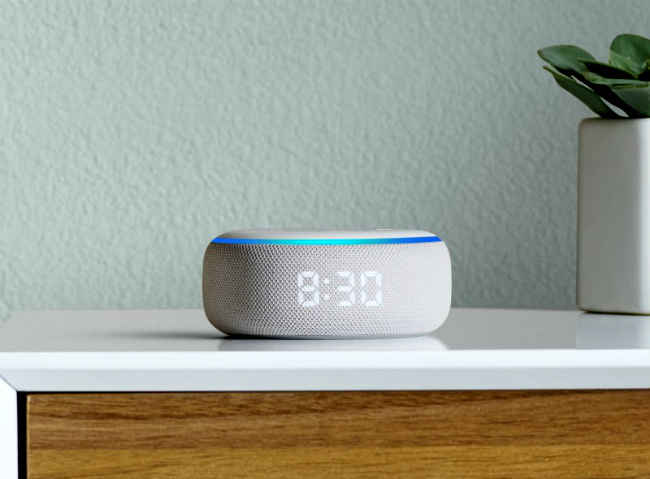 New Alexa features and their availability
Amazon is not only focussed on launching new devices but is also working on improving its digital assistant, Alexa. It has announced a host of new features for Alexa, which includes the ability to interact with the digital assistant in Hindi or Hinglish. One can now get their queries answered by Alexa in Hindi or Hinglish and this is available in multiple contexts, varied regional accents and dialects. The smart assistant can now also deliver spelling of words in Hindi. Some new commands that one can try out under the new feature include, "Alexa, Bollywood ke latest gane sunao", "Alexa, cricket score batao", "Alexa, sher ki aawaaz sunao", or "Alexa, apne baare mei batao".
Alexa is also slated to soon come with multilingual functionality, which means one will be able to talk to it in both Hindi and English simultaneously. With the feature, when someone asks Alexa a question in Hindi, it will reply in the same language and when the user asks in English, the assistant will answer in English. The option could prove helpful for users in households where both Hindi and English languages are spoken. This feature will be available later this year but has been announced soon after Amazon officially rolled out Hindi language support for Alexa.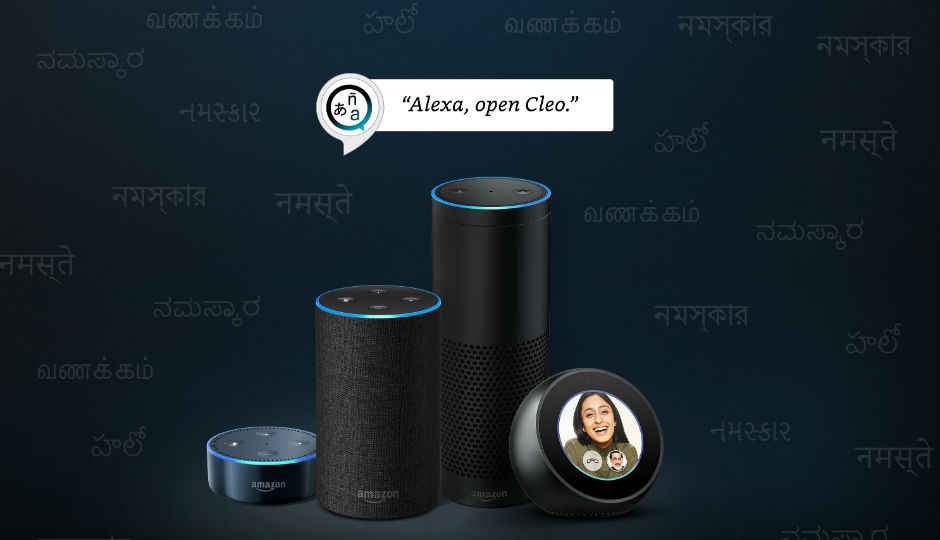 Users will now also be available to adjust Alexa's speech speed by asking the voice assistant to speak faster or slower. There are seven speeds to select from, which includes Alexa's standard speaking rate, four faster speaking rates, and two slower speaking speeds. Saying "Alexa, speak slower," or "Alexa, speak faster" will adjust its speech speed on any Alexa-enabled device. One can also reset the speech rate by saying, "Alexa, speak at your default rate." Additionally, Alexa will now suggest routines based on a user's daily habits and by when it asks to set a routine, one needs to say "Yes" to confirm.
One notable addition to Alexa is the ability to ask the assistant what she last heard from its users. One can ask the voice assistant "Alexa, tell me what you heard" and it will relay a user's most recent voice requests. While this feature is now available, the company will also soon bring auto-delete voice recordings option to Alexa, which builds upon the ability to delete user's recording for a day or what they just said. The new option will enable users to set a routine so that Alexa auto-deletes their voice recordings that are older than three or 18 months in a recurring fashion.